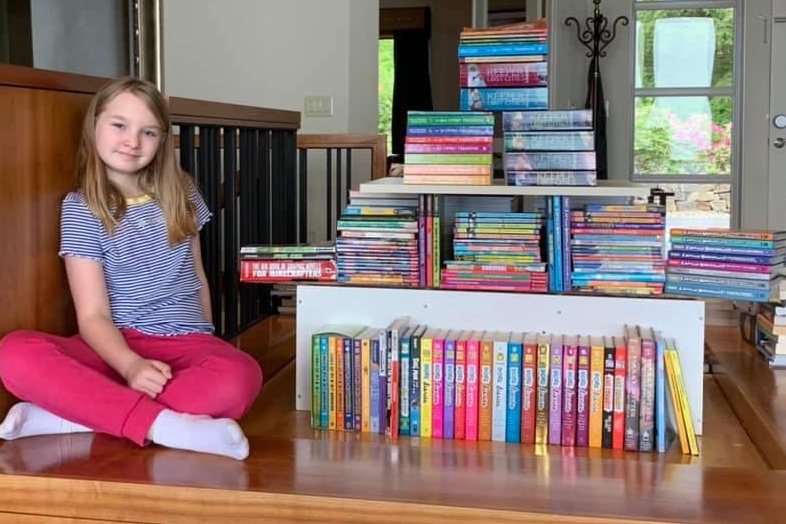 In these unprecedented times of COVID, damage to businesses and livelihoods across the nation continue to rise at a clip unseen since the decade-long Great Depression of 1929-39. Today's pandemic has not only affected businesses and workers across the country, but it has also affected the youth of our nation as to how they gain their education. Parents are starting to realize that public schools may not be the best way to learn, and they're pulling their kids out in droves.
Across all 50 states, homeschooling is a legal instructional option, one that grew significantly from a time period between 1999 and 2017. Since that time, the number of families choosing homeschool has remained at around 3.3%. Or at least it used to be 3.3%. That has now changed, drastically. In 2021 that number rose more than 600% to nearly 20% nationwide as more parents change course on the best way to educate kids.
Because of the pandemic, the US Census Bureau began conducting surveys called Household Pulse Survey. These were designed to determine the impact the pandemic was having on American families in such areas as income, employment, food availability, and children's education. Along with children's education, the survey also had questions concerning homeschooling and what parents thought best way to educate kids might be.
While it should be noted, as per the Household Pulse Survey themselves, "These data are experimental. Users should take caution using estimates based on subpopulations of the data – sample sizes may be small and the standard errors may be large," the numbers are quite telling.
In order to get these numbers, the US Census Bureau had to collaborate with seven different federal agencies to help put the Household Pulse Survey together. Once the survey was established, the data was compiled through emails and phone messages. Starting in April 2020, the survey was conducted on a weekly basis, then turned into every other week. The data come from samples collected from all 50 states as well as the 15 largest metropolitan areas across the country.
When the first Household Pulse Survey was published in the spring of 2020, the outset of the pandemic, the homeschool household percentage had grown to 5.4. By October of that same year, the number had seen a tremendous jump to 11.1%. Throughout winter and into spring 2021, that number continued to rise until it peaked in mid-May with a robust 19.5% of homeschoolers.
Now that we've seen the jump in homeschool percentages, a couple of questions arise. The first is, why have the numbers risen so drastically? Do we blame it all on COVID or is there more to it? What about all those videos of angry parents we've seen recently, accusing their local school boards of racism and brainwashing? It seems likely that they, too, could be a factor. in the changing views of parents on best way to educate kids.
Secondly, which we will jump into first, does homeschooling represent the best way to educate today's children? The numbers suggest that it may be. Homeschool educated children routinely score much higher on standardized tests than kids educated in the public school system. It's not by a small margin either. Homeschools on average do 15 – 30% better than kids in the public school system.
In terms of ease, of course, public or private schools have a big advantage of materials and supplies. Homeschoolers have their work cut out for them first with obtaining the correct materials for their children, but also the expense of needed materials. And while it is possible to get the socialization kids need while doing homeschool, it also takes a lot more work. Parents have to work to set up play dates and outings, and homeschooling your kids is a full time job.
Let's jump to that first question now. While the pandemic seems to be one reason why parents have gone for homeschooling as the best education option, it isn't the only reason. True, the pandemic, and subsequent lockdown, took children out of public schools, pretty much forcing families to reconfigure and try their hands at homeschooling whether they were prepared to or not. But what they eventually realized was, they had more control over what their child learned.
Pandemic aside, there were (and still are) other reasons parents are now learning toward homeschooling as the best way to educate kids. Safety is one major issue as there is an estimated 1.7% of students were victims of violent crimes at school. On that same note, 20.2% of students experienced bullying at school, on their school buses, or as they traveled to or from school.
Homeschool is gaining more and more traction as parents have become extremely dissatisfied with local public school curriculums. As news information continues to surface on how many teachers are teaching their own political leanings instead of actual schooling, parents have become disenfranchised with the whole thought of public school. Opportunities for advance learning school are beginning to be phased out too. Numerous schools have eliminated advanced math courses from their curriculums on the grounds that math is racist. If your kid is good at math, he or she may need more than public schools are willing to offer. Pandemic or not, don't be surprised if those homeschool numbers continue to climb.
If you want to see the numbers and how they are determined, the Household Pulse Survey Data Tables can be seen here.