Discover the very best toys that inspire, fuel, and enhance creative play.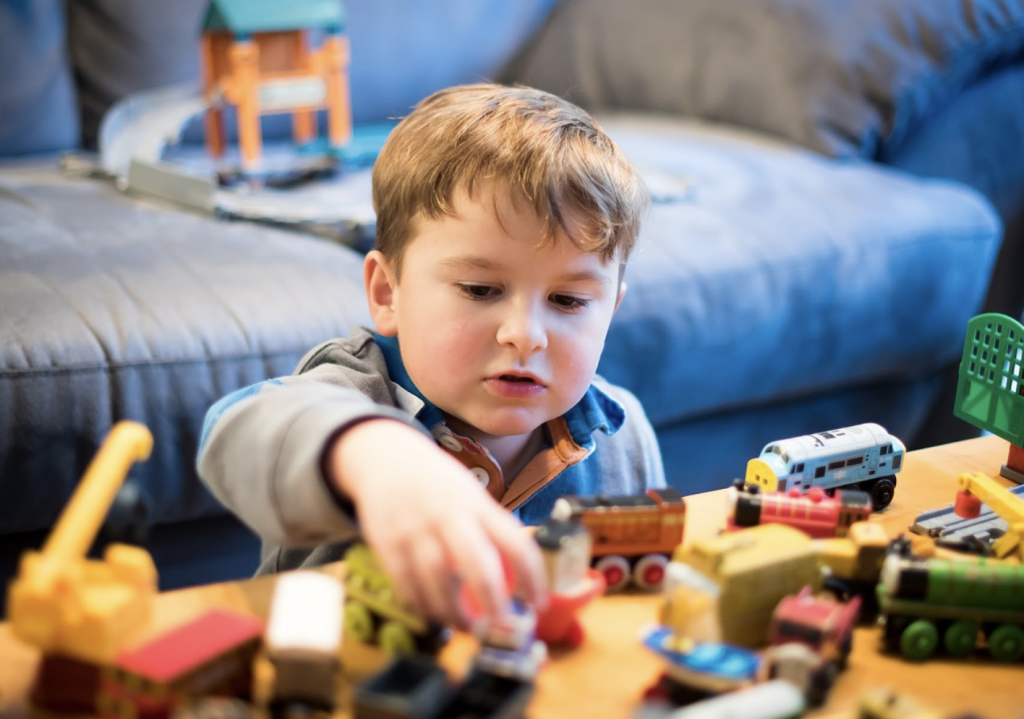 Play is an integral part of childhood. Play allows kids to understand and make sense of this big, crazy world in which we all live. Through play, imaginations are activated and creativity is inspired. Toys are assets that help to facilitate the brilliance that comes out of a child playing. The best toys will do this in such a way that engages your child, peaks their curiosity, encourages storytelling, and fuels their desire to learn everything they can about a certain subject. Think back to when you were a child. Recall those special moments when the rest of the world seemed to drift away and what you were left with was you and the keys to your entire imagination. These are the special moments that the best toys for creative play can foster. Read on to discover the best toys for creative play.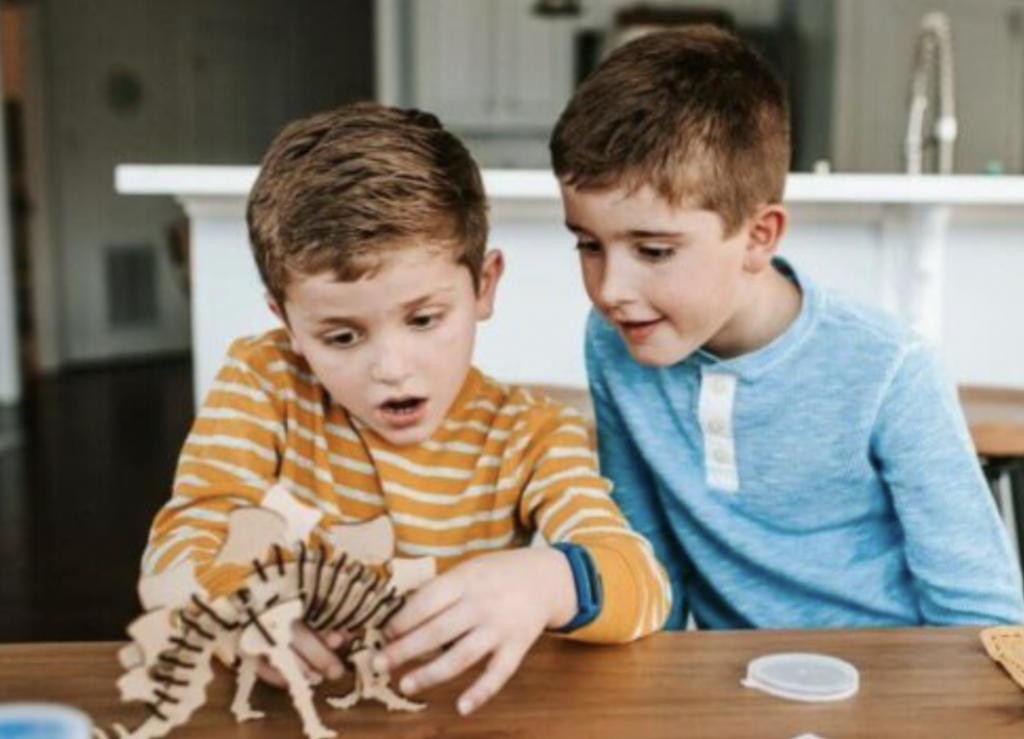 Why They're The Best – Oyster's kids' toys truly encapsulate what it means for the world to truly be your child's oyster. Oyster's kids' toys are ideal toys for creative play because they all capture the epitome of what facilities it. Your child can have fun role-playing as an archaeologist, excavating fossils that belonged to ancient dinosaurs. They can be an animator making the next major motion picture for Disney. They can be a doctor saving lives or a scientist working on the next breakthrough in cutting-edge medicine. Oyster toys allow your child to become anything that their imagination can think up. Giving them a toy from Oyster is akin to giving them the keys to unlocking all they can be.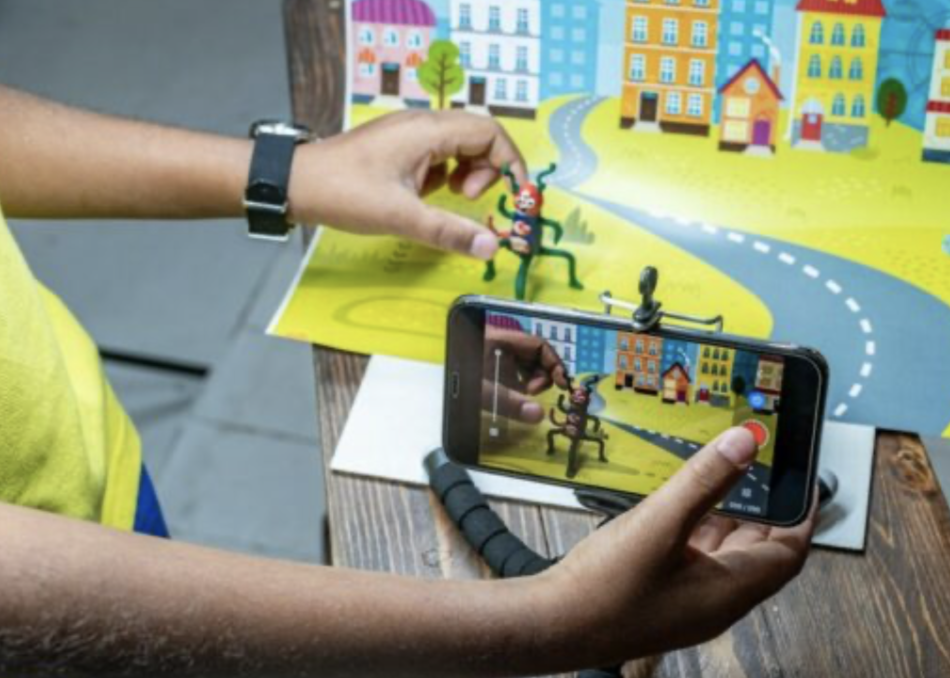 All of Oyster's kids' toys can be purchased separately or in bundle packs. Bundle packs are ideal for introducing your child to various topics at once. For instance, the Science Professions bundle will equip your child with everything they need to start thinking up stories of themselves as a health professional, archeologist, paleontologist, animator, or geologist. Overall, these enriching toys will serve to keep your kiddo engaged while also helping them discover and cultivate their own interests and passions. Toys that foster creative play don't get much better than that.
Purchase a single kit for $39.95 or bundles starting at $143.95 at Oyster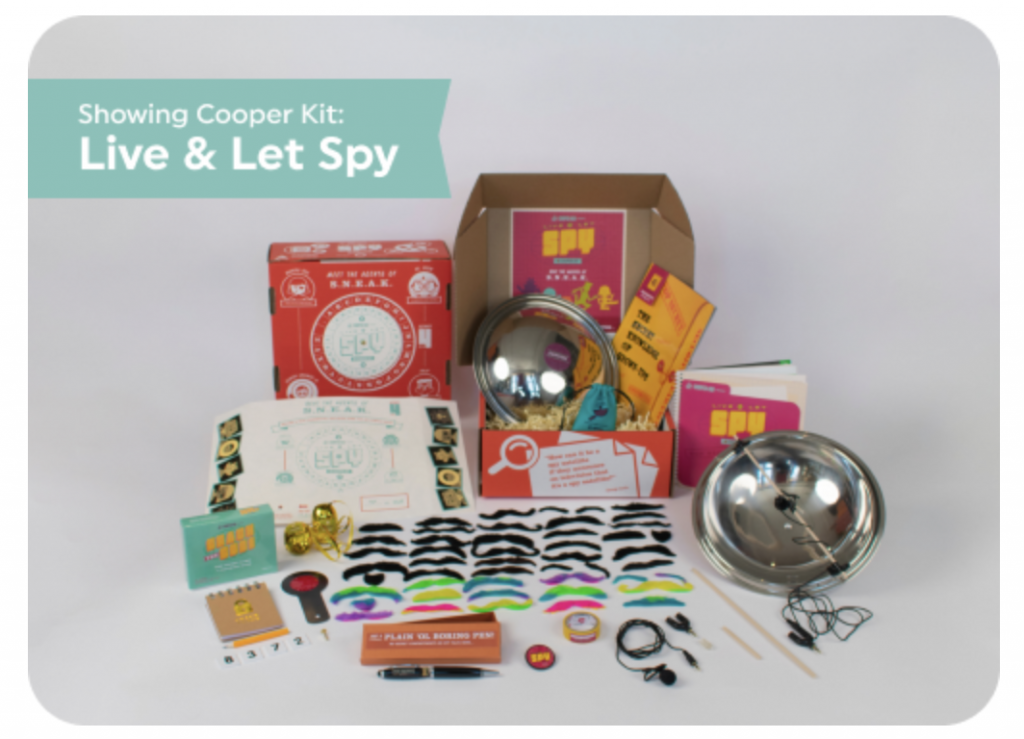 Why It's The Best – Every Cooper & Kid subscription box is chock full of toys that not only will inspire creative play but will do so in such a way that engages the whole family. With every box, Cooper & Kid unfailingly delivers on eight separate promises. With every Cooper & Kid box, you can expect a fun new adventure to embark on, a themed project geared towards getting the whole family involved, and a bedtime story to lull your little one to sleep with. You can also expect to find loads of activities, digital downloads, and a fun new collectible in every box. All of this creative inspiration is bookended with built-in components designed to foster your child's social-emotional skillset.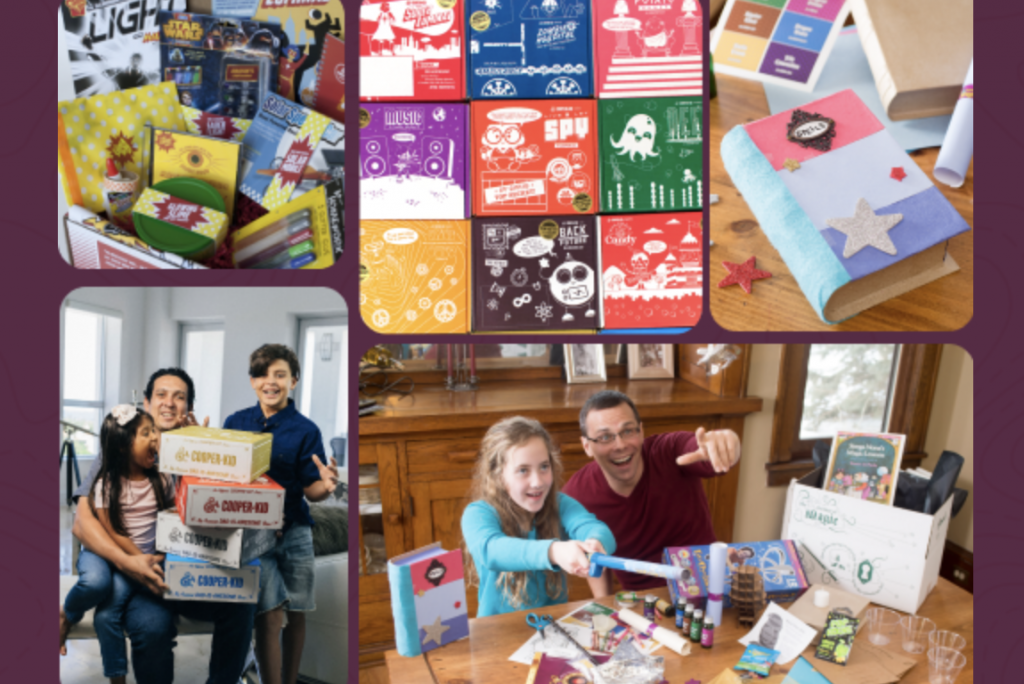 Additionally, subscribing to Cooper & Kid will not only inspire you and your child to play creatively together, but it will also serve to strengthen the bond that you and your little one share. And through those shared experiences, you too will likely rediscover your own inner child. Cooper & Kid is so much more than a subscription box full of fun toys, it's an experiential playground meant to connect both you and your child through hours of imaginary adventures. Cooper & Kid really takes the meaning of toys for creative play to the next level.
Get your box when you visit Cooper & Kid today.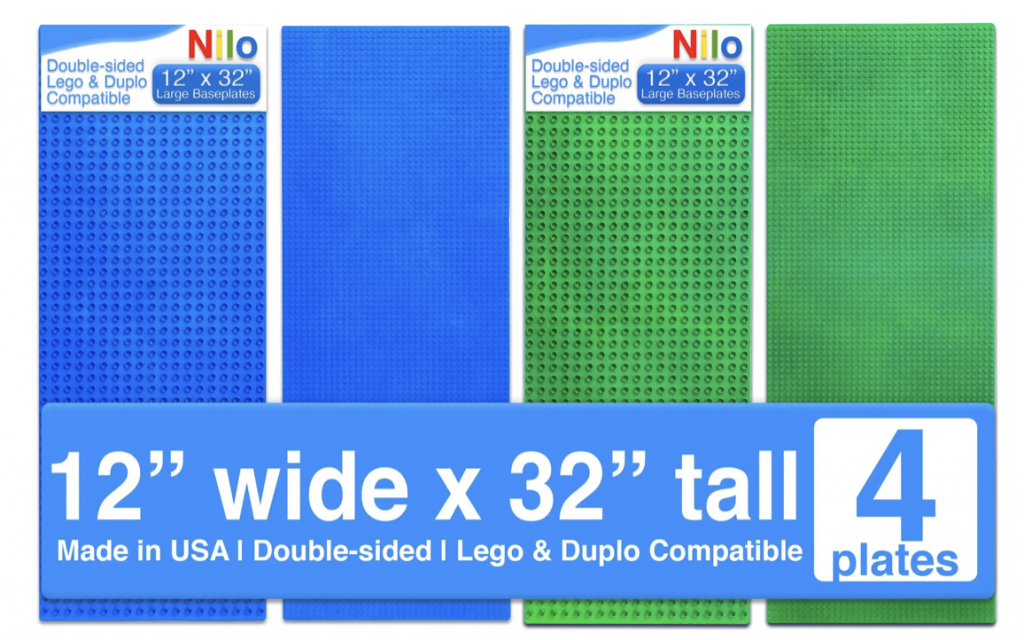 Why They're The Best – Nilo's Lego & Duplo compatible baseplates are the ideal platforms to support creative play. Nilo's baseplates will help your child to stay engaged for hours as they build and construct things made of Lego or Duplo bricks. The baseplates serve as the perfect platform to keep whatever project your child is working on in one place. That will not only aid your child in keeping all of their project's components together, but it will serve to make cleanup a lot easier, too.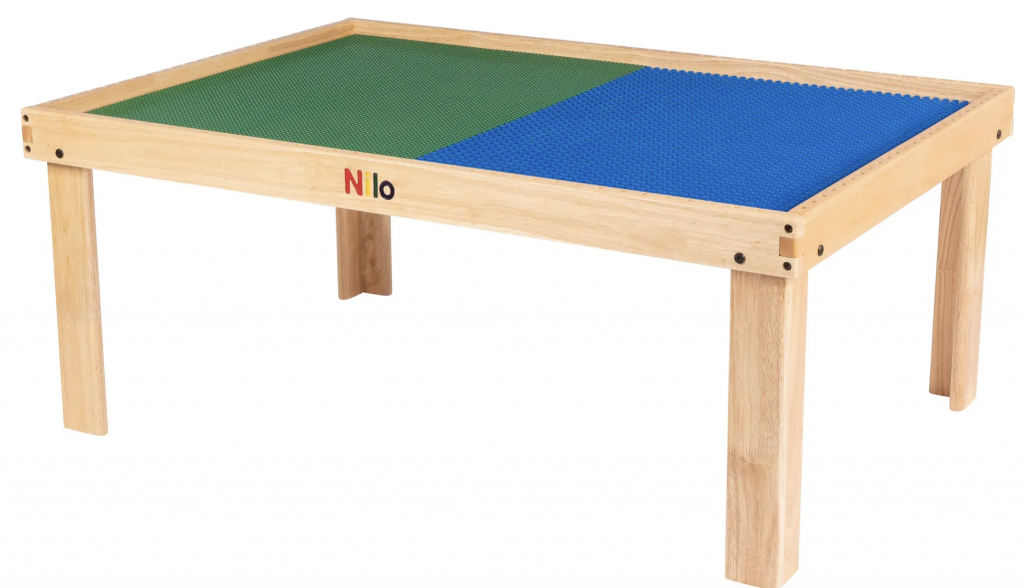 Further adding to these baseplates' functionality is the fact that they are double-sided. Hence, your kiddo can easily switch back and forth between building with Lego or Duplo. Additionally, if you happen to have multiple kids ranging in age, the reversibility factor makes this product all the more ideal. Older kids can have fun building with smaller Lego Bricks. On the flip side, younger children can have a blast bolstering their fine motor skills building with the bigger Duplo blocks. Conveniently, Nilo offers these base plates in an array of different sizes so they can fit perfectly atop one of Nilo's thoughtfully crafted play tables or any other surface in your home. The baseplates come in either green or blue and are exceedingly durable and easy to clean. Give creativity a home base with Nilo's plates.
Purchase starting from $32.99 at Nilo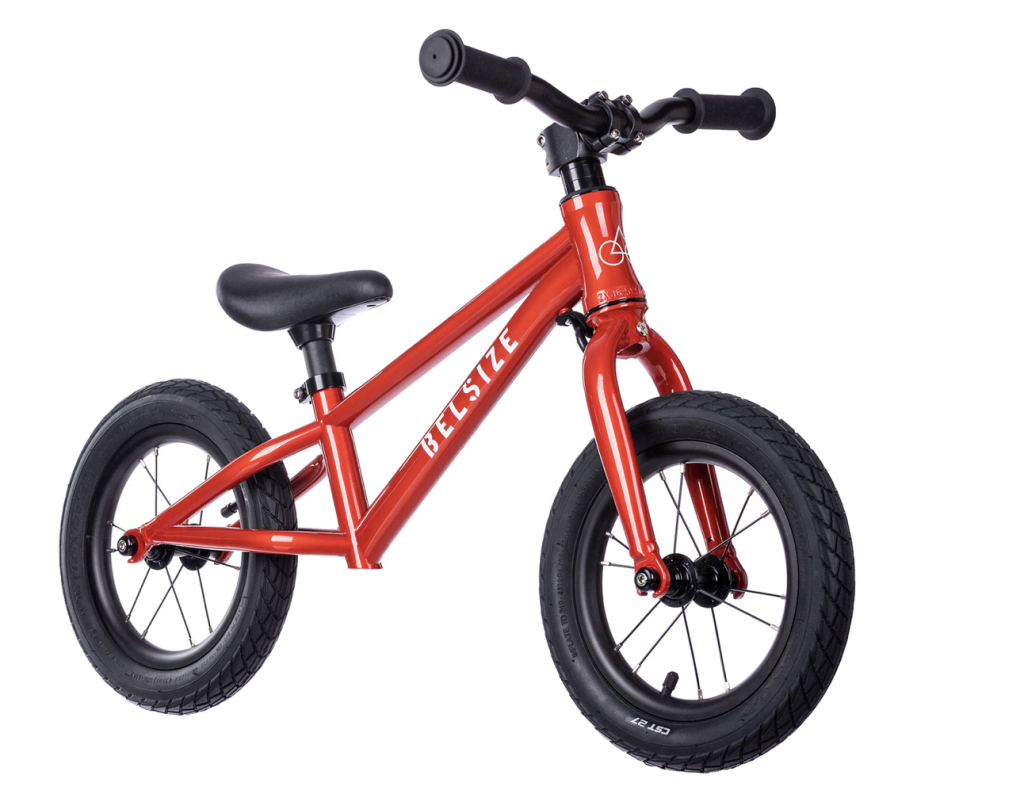 Why It's The Best – Belsize's 12-inch Balance Bike will inspire creative play while also helping to develop your child's balance and prepare them for when they are ready to get their first big kid bike with pedals. Belsize's Balance Bike was expertly designed for children between 18 and 36 months of age. Its lightweight durable frame ensures that your little one will easily be able to control the bike and find their footing as they spend hours rolling along.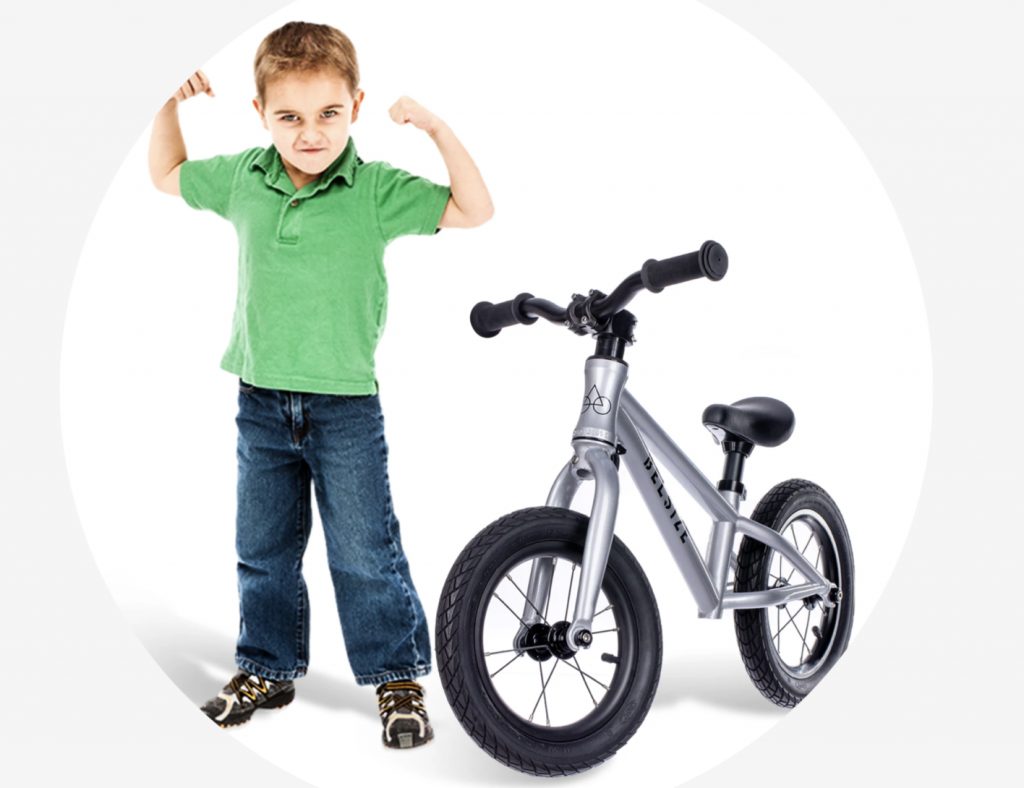 What's more, since this balance bike is so lightweight it's easy to bring along when taking trips to the park or visiting family. Thus making it ideal for many creative bike-bound adventures to ensue wherever your travels may take you. Also, if your little one has older siblings, this bike is the ideal solution to help them feel a part of the crowd. Overall, the Belsize Balance Bike will aid your child in developing key motor skills while also inspiring them to think up fun adventures as they ride through the engaging world around them. It is available in three cool colors – ruby, silver, and carbon.
Purchase for $149.99 at Belsize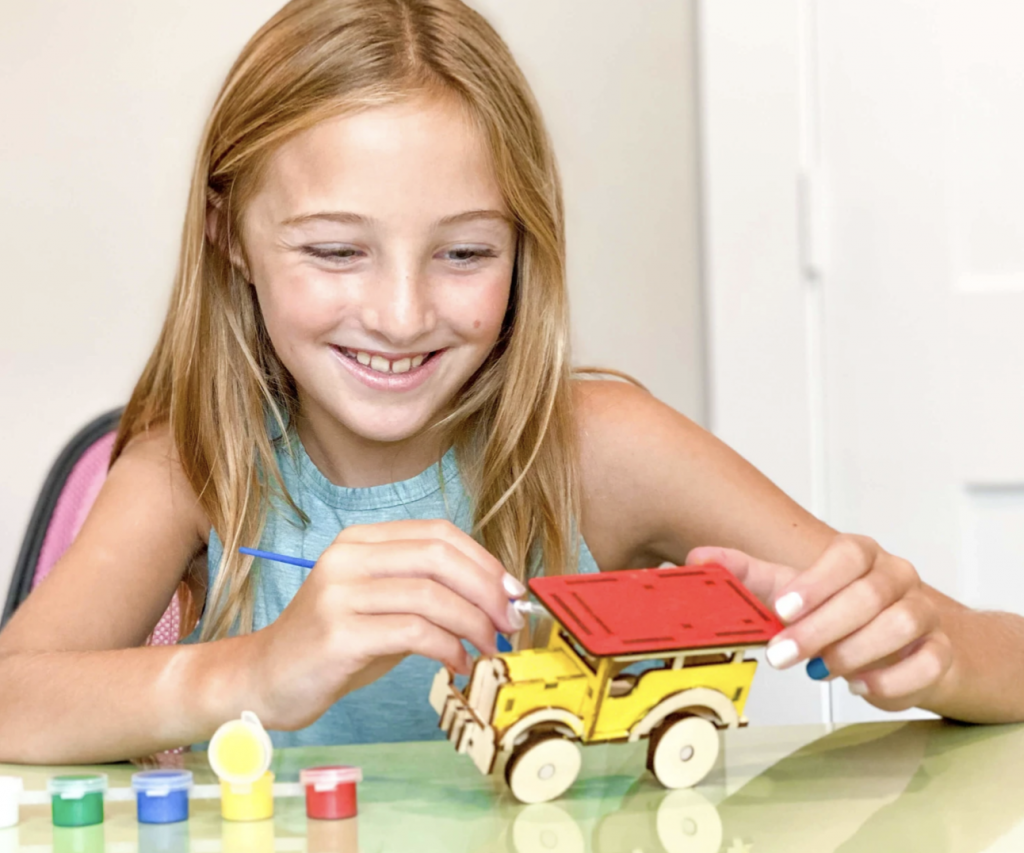 Why They're The Best – There may be no subscription box more aptly suited to inspire creative play than Womplebox. Every Womplebox is purposefully crafted to fuel a child's curiosity while evoking the unique wonder and awe that stems from their blossoming imagination. Womplebox accomplishes this by curating every box around a country in the world. Each box is guaranteed to expose your child to different cultures and customs via an early reader adventure book, two STEAM projects, a map filled with fun facts about the featured country, and a token collectible that represents that country in some way.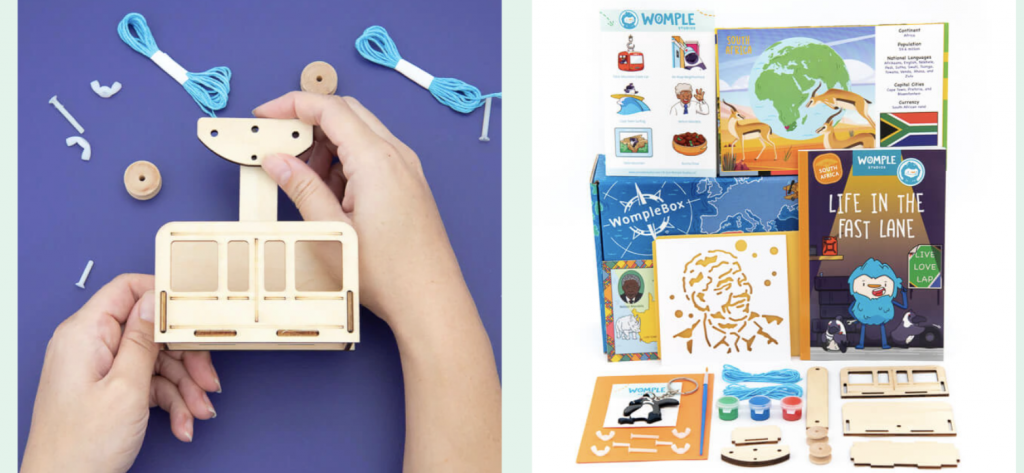 Womplebox will give your child the opportunity to learn more about the world around them by connecting to countries, near and far through engaging toys and elements. It's all about developing their own unique perspectives. Wompleboxes are truly a treasure that ignites the potential for creative play in a distinct and purposeful way. Simply put, fostering creative play through engaging toys and activities begins with a subscription to Womplebox.
Subscribe for as low as $24.99 a month with a 12-month plan at Womplebox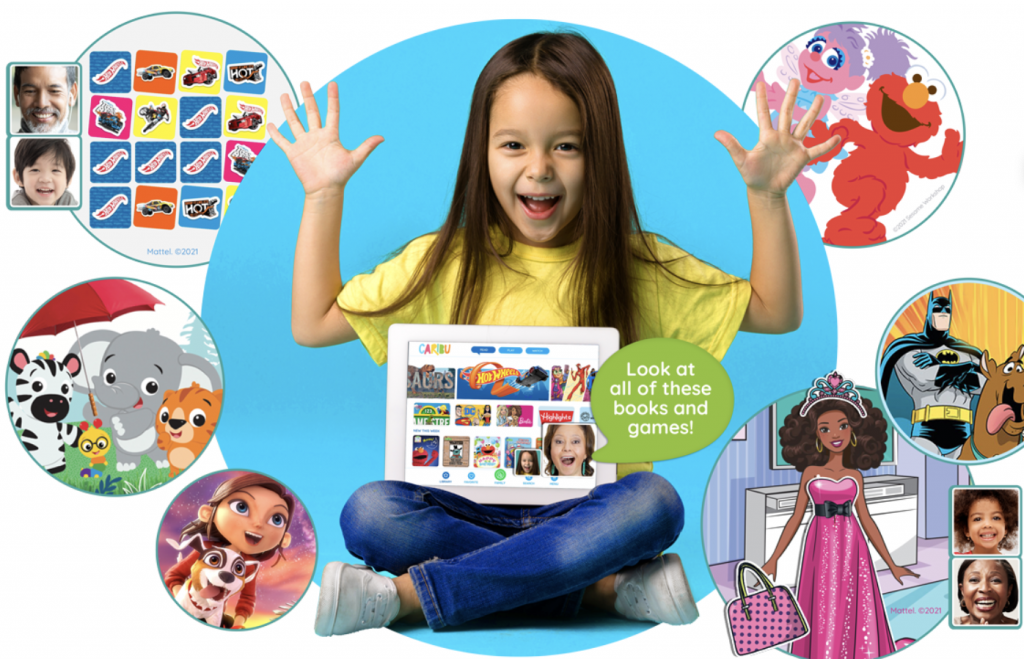 Why It's The Best – When it comes to emerging readers, it always pays to have children actively engage in books and activities with someone else. But in this day and age of schedules, work, and sometimes just distance, that kind of connection can be tough. That's where Caribu comes in.
Caribu is a digital platform helping kids read a variety of age and skill-appropriate titles with a number of engaging activities and games that can continue to spark interest. And the best part is that Caribu's platform allows children to connect with family and friends together through the Caribu portal. That means kids can read and play games with others through an interactive video call. It's the perfect setup for connecting kids to other friends and loved ones around the same books and activities.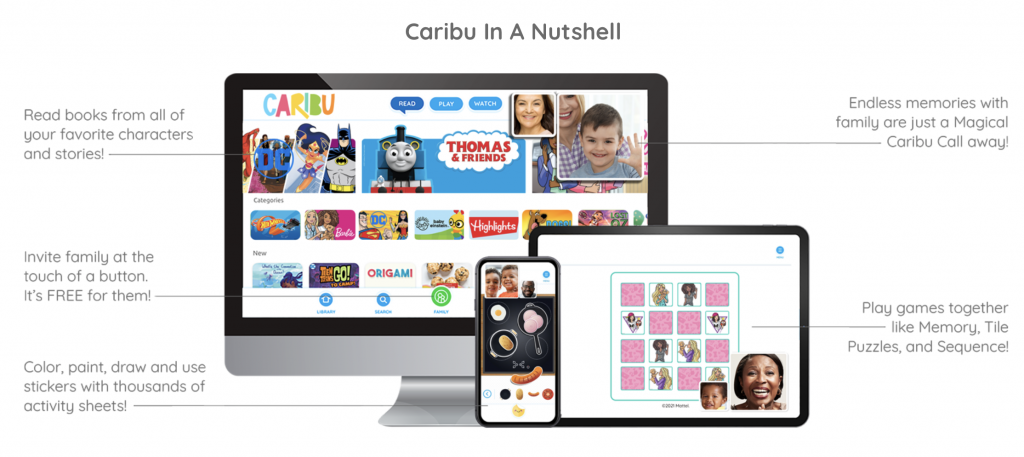 The Caribu 12 Month plan ($99) is the best of all worlds too because with the initial gift set you'll receive physical copies of the books as well as a Caribu Unlimited Subscription. That means children can open up their own copies while also connecting with family members through the Caribu portal. Finished reading? Just start playing one of the many activities and games available through Caribu as well. The 12-month plan includes unlimited books, sticker packs, and a family plan that will cover everyone. It's available on phones, tablets, and computers.
Purchase a subscription for $99/year at Caribu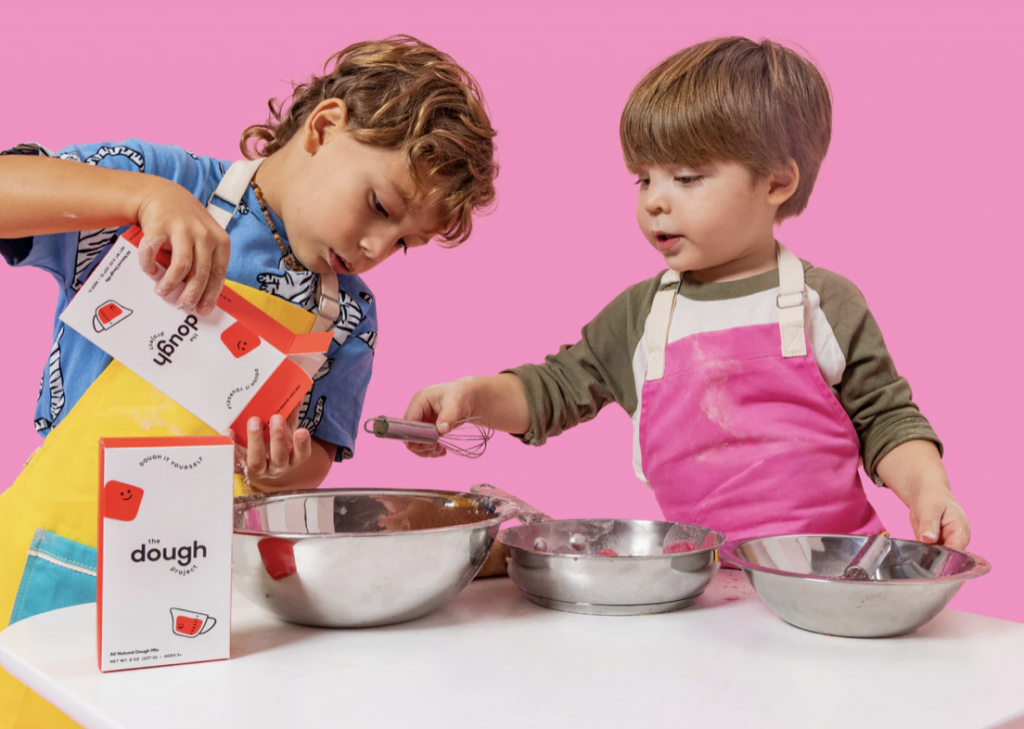 Why It's The Best – The Dough Project inspires creative play by giving kids the tools to craft their own malleable playdough. Not only will kids feel good about making the dough themselves, but afterward can spend hours using their creation to think up all sorts of fun ideas and projects. Additionally, making their own dough introduces youngsters to the importance of following directions and in doing so bolsters this essential life skill. What's more, is that parents can feel good about The Dough Project's products knowing that they are made of all-natural, non-toxic ingredients.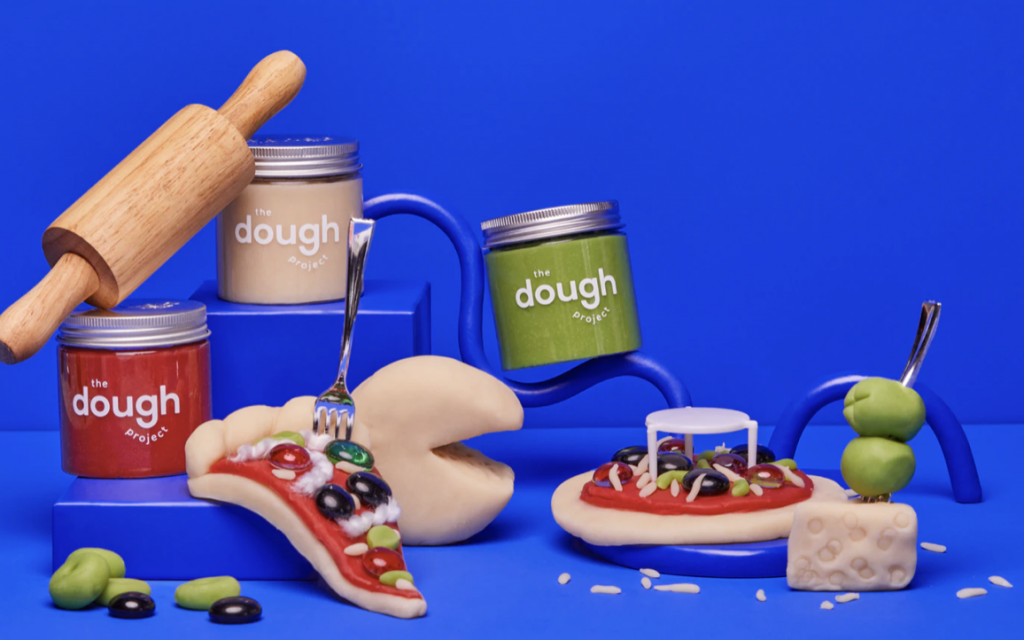 The Dough Project's products are also ideal for igniting role-playing adventures. For instance, The Pizza Project sets kids up with all the necessary components to let them imagine they are running their very own Pizzeria. Or, if you have an aspiring baker on your hands The Cupcake Project is a perfect way to fuel their passion through play. The site is also full of useful accessories like rolling pins and aprons that serve to enhance playtime even further. The hands-on element that characterizes every project at The Dough Project also serves as the perfect way for parents to actively engage in play with their youngsters, too. The Dough Project's toys truly are the pinnacle representation of the kind of products ideal for inspiring creativity.
Start your dough adventure for $29.99 at The Dough Project
THE CONCLUSION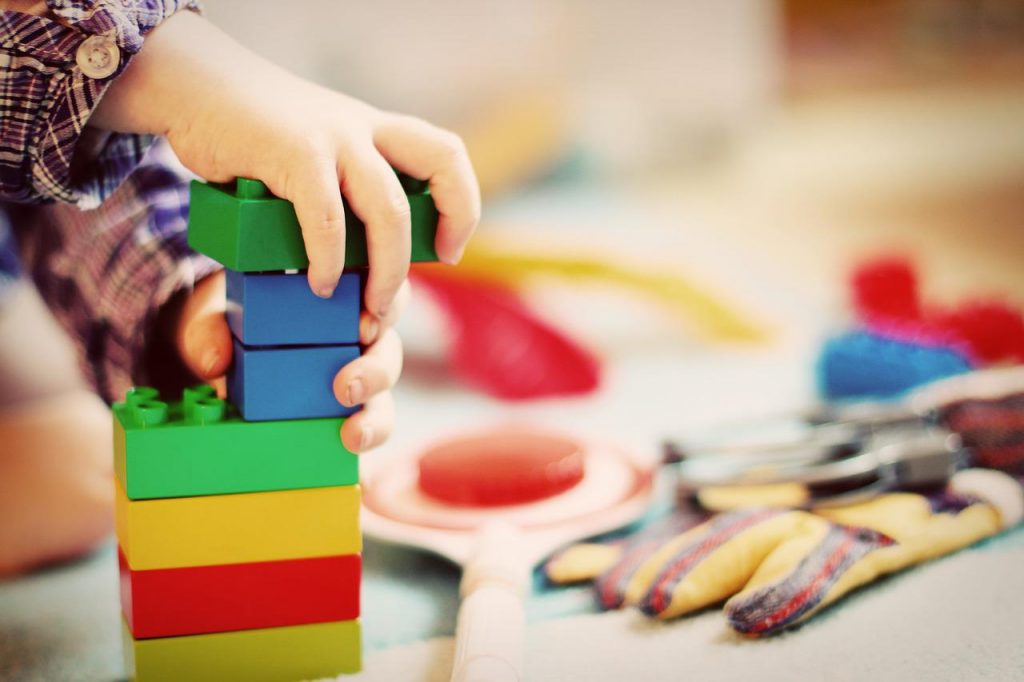 Creative play is such an important part of childhood. Providing your child with toys that engage their imagination and fuel their creativity is essential to them being able to get to truly know themselves as individuals. Help your child become all they can be by giving them toys that you know will assist them on their journey of self-discovery and knowledge-seeking. Then watch as the epitome of utter joy is released from their inherent desire to explore, learn about, and interact with the world around them through creative play.
---