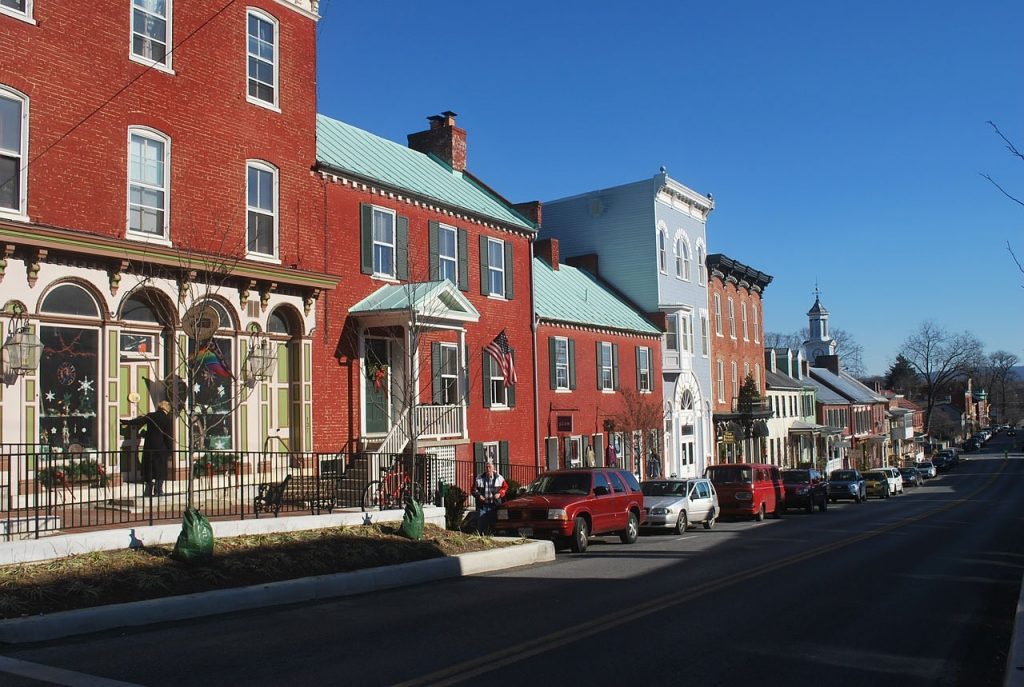 Big cities, undoubtedly, have the ability to draw in a lot of people. The appeal is easy to see. Big cities typically boast vibrant and alluring culture, are chock full of things to do and due to their size, they tend to provide people access to things that are difficult to find elsewhere. For instance, New York City is a major draw for those aspiring to work in finance just because of the sheer opportunities uniquely available on Wall Street. That being said, being cities aren't for everyone. In fact, for many big cities are a complete turnoff. They are loud, noisy, crowded, susceptible to rat problems, and sometimes are downright unsafe to live in. Here's where small towns have the advantage.
Living in a small town can have loads of pros in comparison to big cities. Small towns, because of their size, innately provide more of a close-knit community feel. In a small town, you are likely to get to truly know the people living in your neighborhood and form long-lasting comraderies with them. Building those meaningful relationships with your neighbors is something difficult if not absolutely impossible to replicate in a big city. Small towns usually offer a slower and more relaxed pace of life because they aren't full of people rushing to catch the next bus or high-tailing it out of the office after a long day of work. Small towns can really provide an outlet to escape the hustle and bustle, relax and rejuvenate, live in the present, and just truly enjoy life's beautiful simplicities.
We here at Tell Me Best wholeheartedly recognized the unique advantages of living in a small town. Thus, we scoured the United States landscape from north to south and coast to coast on a quest to discover the most charming and inviting small towns to live in. What we found was a collection of small towns that rival all others. In order of most populated to least, these are the tiny towns that topped our list.
ISLE OF PALMS, SOUTH CAROLINA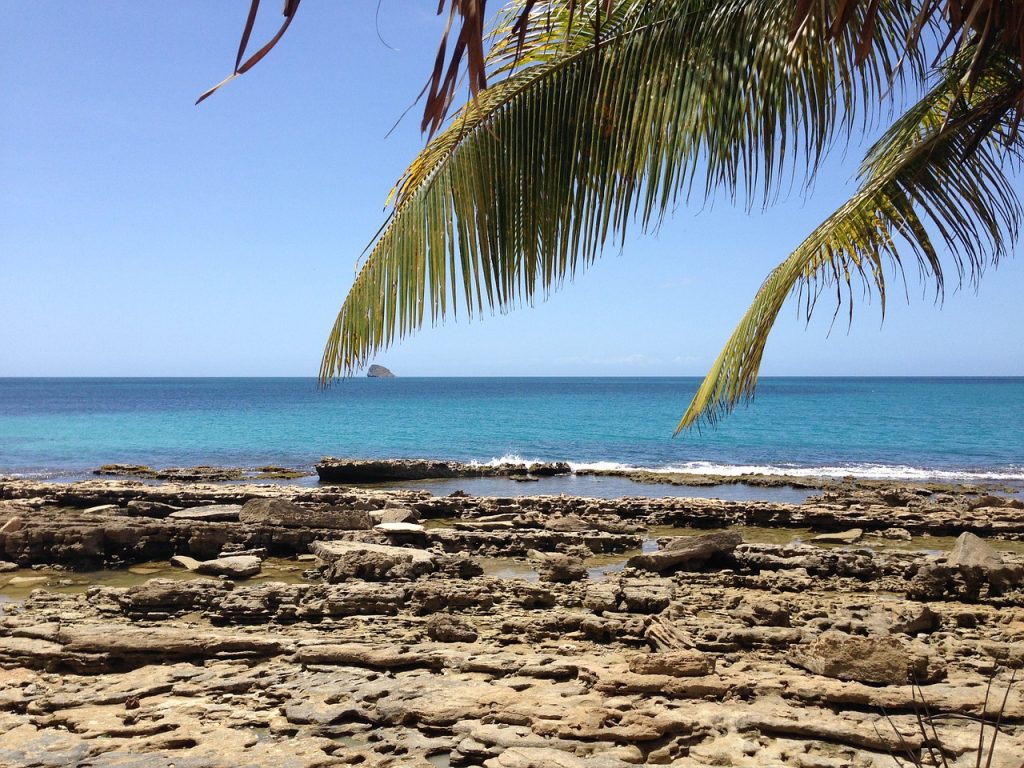 Population – 4,320
Isle of Palms is a secluded barrier island community located off the coast of South Carolina. It is characterized by a slow-paced southern shore lifestyle that is known for its strong community and vibrant local culture. There are miles and miles of pristine beaches that are lined with beautiful waterfront homes. There is also fun lore behind this small town's serene presence. Legend has it that somewhere on the Island there is a trove buried pirate treasure still waiting to be found.
Cost Of Living – Since many small towns are wonderful representations of untouched nature, many people are willing to pay more to have those views right outside their front doors. This rings true for the Isle of Palms where the cost of living is 74% above the United States average. While goods and services will run you 4% lower, housing is the real crux, as it comes in at a whopping 249% above the national average. Still, if you have the money and are looking for a small town positioned right on the coast, then Isle of Palms is still a worthwhile small town to consider moving to.
Crime Rate – There is typically a distinct correlation between a higher cost of living and lower crime rates. Isle of Palms further adds to the validity of that frequently observed correlation. Isle of Palms reported a total of 64 crimes which situates it 38% below the national average. Of those 64, 7 were violent crimes and 57 were classified as property crimes. The violent crime rate falls 59% below the national average and property crimes come in at 34% less than the country's mean.
Climate – The Isle of Palms has a climate as comfortable as its lifestyle. It typically sees 210 brilliantly sunny days a year and boasts mid-summer highs of around 90 degrees. However, you will get a little wetter than most as this small town usually sees 48 inches of rain annually, although you'll never have to worry about snow. Its dead of winter lows do get a bit nippy. In January temps can dip to 39 degrees. Despite it sometimes getting a bit chilly in the colder months, Isle of Palms can lay claim to having a very attractive climate.
Entertainment – It goes without saying that if you live in this small town then you'll enjoy plenty of time laying out on the beach soaking up some rays. Also since the Isle of Palm is a barrier island, it is surrounded by water on all sides, meaning that there are plenty of water activities to partake in both on the bay and in the open ocean. If you have a jet ski, you can make particularly good use of it here. Boating is also a popular pastime. And for the nature enthusiast, there are a ton of ecological clubs and organizations to join so you can do your part in maintaining the natural beauty that makes Isle of Palms one of the best small towns to reside in.
BIG SKY, MONTANA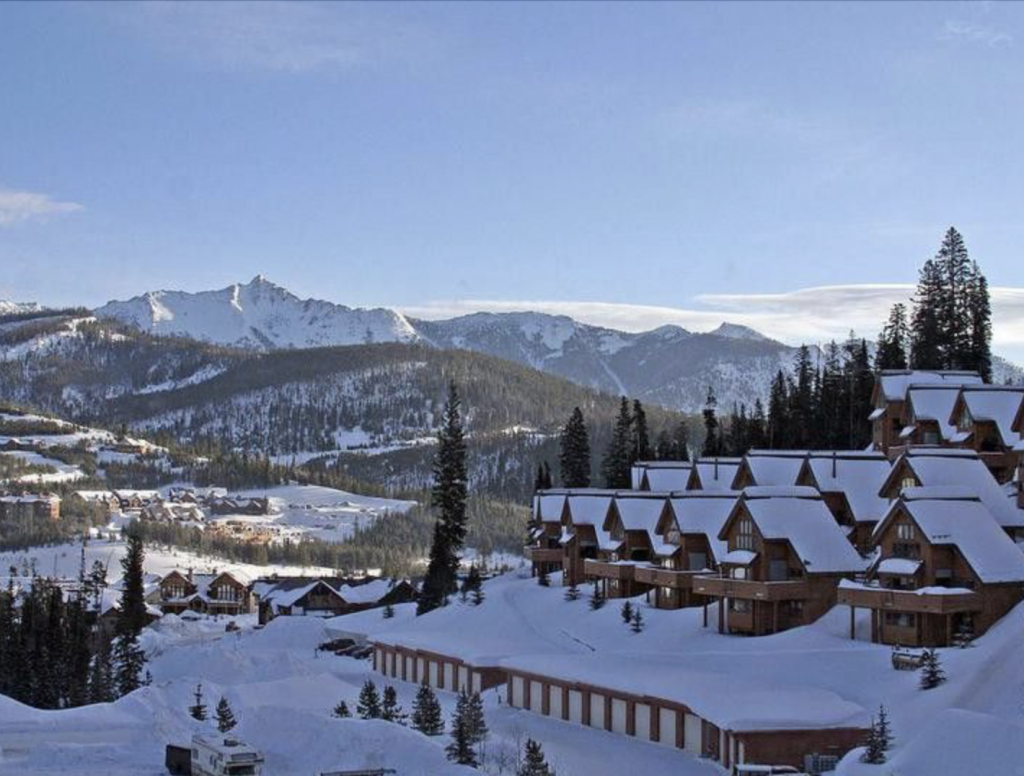 Population – 2,267
Big Sky is situated in the southwestern portion of Montana very close to the northwestern border of Yellowstone National Park. Despite Big Sky being a small town, it is characterized by a wide breadth of natural splendor. It is both a ski buff's and stargazer's dream. This tiny town prides itself on offering the "Biggest Skiing in America" boasting over 5,800 acres of scalable trails and a sky that at night touches the sleepy houses below with its illustrious luminosity emanating from uninhabited starlight.
Cost of Living – The cost of living in Big Sky will run you about 24% more than the national average. To break it down further, goods and services are only priced approximately 4% higher than the country's average but housing is where you're going to notice a steeper difference. The cost of housing in Big Sky is 83% above the national average. This difference in housing cost can likely be attributed both to Big Sky's awe-inspiring natural beauty that attracts the likes of outdoor aficionados nationwide and that it is a little-known hideaway for the likes of many A-list celebrities. Both Ben Affleck and Justin Timberlake own properties in Big Sky.
Crime Rate – In terms of crime rate it doesn't get much better than Big Sky. The advantages of small-town, relaxed living really shine here as crime rates in Big Sky are 80% lower than the national average. In total, according to the FBI, there were only 484 reported crimes in Big Sky over the last year. Of that total, 84 were violent crimes, which is 78% below the national average, and the remaining 380 were property crimes which clocks in at 81% below the national average. Big Sky truly has a big advantage when it comes to crime.
Climate – It's important to keep in mind that Big Sky is in Montana, which is in the very northern midwest portion of the United States. That being said, it does get cold and it does snow. However, Big Sky's other advantages truly could make climate a negligible factor for those who were first looking for a more temperate climate. On the flip side, if four seasons are your thing and snow is your forte then Big Sky is a win-win for both. In the winter Montana's average January high sits around 32 degrees and its average low comes in at a frigid 7.8 degrees. Its summers, however, are ideal for those looking to escape the unbearable heat found in other parts of the country. Big Sky's average high temperature in July is a comfortable 78 degrees.
Entertainment – Big Sky is a small town that really embraces nature. So, if you are wanting to escape the big city to get closure to the world's natural beauties then Big Sky is the place to be. In addition to its main draws like Big Sky Resort and Moonlight Basin, there is the Gallatin National Forest that is full of hiking trails that offer chances to see some native wildlife. There is also the Historic Crail Ranch Buildings that were built by one of Montana's earliest pioneers, Frank Crail. All of that is rounded out by the Big Sky Farmer's Market, plenty of local live theater, and the town's ice skating rink which stays open year-round.
TELLURIDE, COLORADO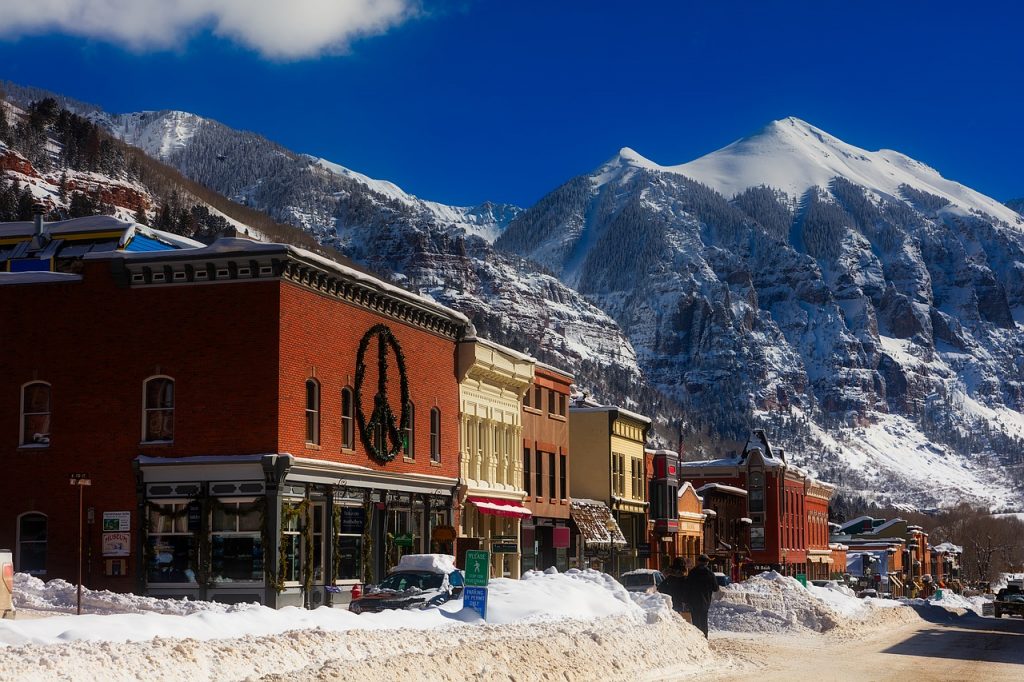 Population – 1,972
Telluride, Colorado is representative of mountain living at its finest. This small town is brimming with culture and a tight local community that is set in front of one of the world's most breathtaking backdrops, the San Juan Mountains. It is perfect for ski lovers, outdoor enthusiasts, and those really just looking to get away from it all and walk away from big city living. Telluride is everything anyone could want in a small town and more.
Cost of Living – Small town living doesn't come cheap in Telluride. And it's easy to understand why because those who live here can't help but be drawn in by its splendor and charm and they are willing to pay extra for that. Overall it will cost you 74% more than the national average to reside in Telluride. Goods and services fall 2% below the national average, but paying for your dwelling will run you 243% higher.
Crime Rate – Where Telluride fails in cost of living tt more than makes up for in terms of crime rate. The small town of Telluride's crime rates are just truly stellar. According to the FBI's national crime reporting database, only 30 crimes were reported in Telluride putting it 49% under the United States average. Of those reported crimes, 29 were infractions related to property and only a single violent crime was reported. Telluride's violent crime rates fall a reassuring 90% below the nation's average.
Climate – If you're going to move to the small town of Telluride then you should really love snow. You should literally want to live, eat, and breath snow because they get a lot of the white fluffy stuff. To be exact, 167 inches of snow typically falls in this small town every year. However, they are a mountain town, so it is to be expected. That being said, for as much snow as Telluride gets they more than make up for it with their sunny days. Telluride sees an average of 243 sunny days a year. That much sun can even rival some spots in Florida and California. In July Telluride's temperatures usually top out at a comfortable 75 degrees and their January lows bottom out at 1 degree.
Entertainment – Telluride is a small ski town. So if you don't know how to ski, then living in Telluride will give you ample opportunity to learn. There are also numerous hiking paths to explore within the San Juan Mountains. Two more notable routes are Bear Creek Trail and Jud Wiebe Trail. There is also the gorgeous Telluride Town Park and the Telluride Historical Museum for those wishing to connect with the small town's roots. Telluride is also known for serving up some fabulous wine and there is nothing more picturesque than looking out at the falling snow on a quiet evening as your fireplace softly crackles behind you and you slowly savor a glass of wine and take in the sheer unabated splendor that lies before you.
GRAND MARAIS, MINNESOTA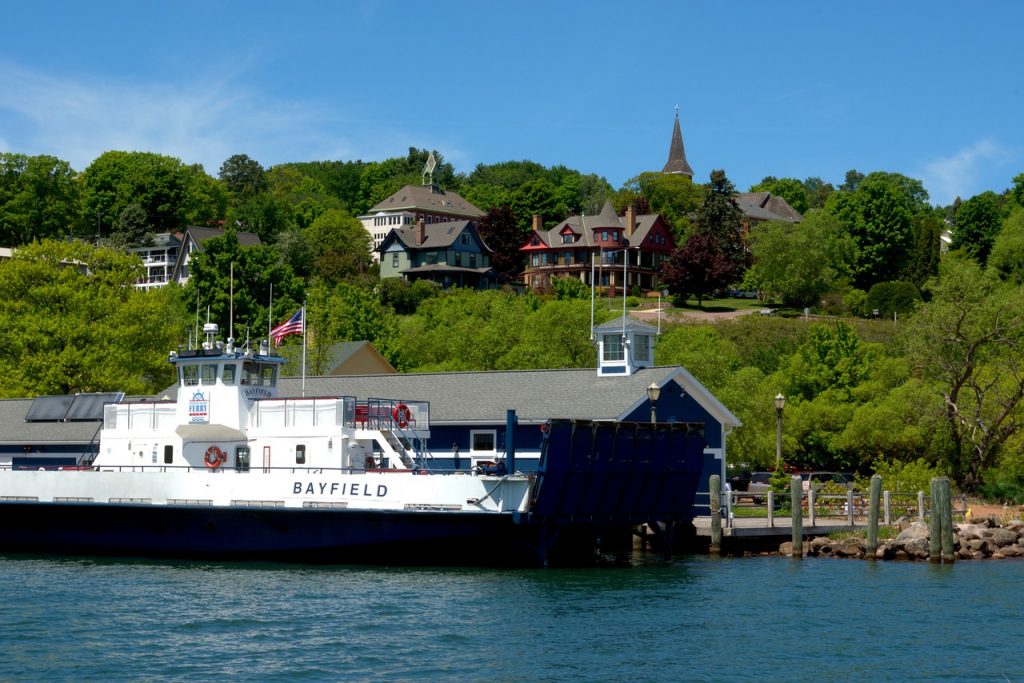 Population – 1,048
Article continues below headlines
---
The small town of Grand Marais is situated off the gorgeous northern shores of Lake Superior. It was originally settled by the French Canadians, as it is a hop skip and a jump away from the Canadian border. It is still rich with symbols and architecture from its early history which is a part of Grand Marais' overall appeal. It is also a fierce proponent of non-profit business and its tiny main sector contains an array of impressive art galleries. This small town is both a cultural mecca and a natural wonder.
Cost of Living – Grand Marais is one of the more affordable small towns on our list. As its costs of living hovers right around the national average. Good and services will run you just 2% more and Housing hits the national average right on the nose. This is a welcome respite if you happen to be fleeing a big city and the big costs that usually go with it. A nice two-bedroom apartment in Grand Marais will usually top out around $750/month. A nicely appointed home will cost you approximately $289,000. However, if you prefer to build your own custom abode, there are plenty of lots with open land available for purchase.
Crime Rate – Grand Marais is one of the few exceptions where the cost of living doesn't correlate to the crime rate. Grand Marais' crime rate is low despite its cost of living falling at the national average, making this crime rate exception even more of an attractive small-town option to consider moving to. Grand Marais' total crime falls 63% below the national average. Breaking it down further, its violent crime rate is even more reassuring considering that it falls 74% below the typical rate in the nation, and property crime totals come in at 61% under.
Climate – Grand Marais is characterized by four seasons. However, its summers are exceedingly comfortable, with its July highs usually only reaching 71 degrees. It is Minnesota, so winters in this small town, well they are cold. In January, low temperatures frequently hover around 2 degrees. Grand Marais will see about 182 sunshine-filled days a year. And despite it being predisposed to lake effect snow because of its position on the coast of Lake Superior, they surprisingly only see an average of 56 inches of snow per year.
Entertainment – If you love the arts, then Grand Marais is the small town for you. There are loads of art galleries dotting the town's quaint streets. There is also the Grand Marais Arts Festival that is held every year. This festival is always thoroughly anticipated by locals. It takes place in July on the shores of Lake Superior and features over 70 artisans, live music, and art demonstrations. Another popular yearly event that takes place is Moose Madness, which is a fun celebration that pays homage to the region's extensive moose population. Water activities are also popular in the summer months because of the small town's prime lake location.
HARPER'S FERRY, WEST VIRGINIA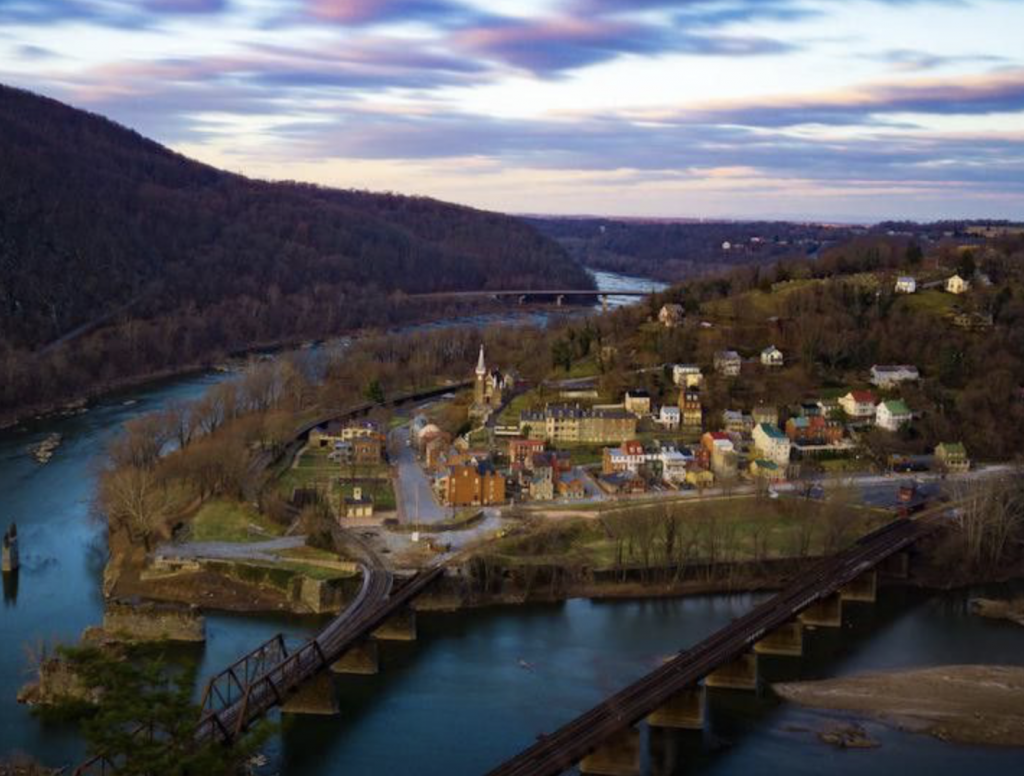 Population – 213
Harper's Ferry is very likely the pinnacle of small-town living. This tiny town is ideal for the person who truly wants to live a secluded lifestyle far and away from anything even slightly resembling a big city. It is situated right along the midpoint of the Appalachian trail between the Potomac and Shenandoah Rivers. It is rich with civil war history and its streets look as though they were pristinely plucked from simpler times.
Cost of Living – Small town living doesn't always mean small town prices. The cost of living in Harper's Ferry is indicative of that. Overall, prices sit 21% above the national average. Goods and services are only 1% higher, but housing runs 71% north of the country's average. However, the fact that this gem is tucked in the middle of the Appalachian's perfectly placed between two stunning rivers, paying the extra might certainly be worth it to be able to experience its awe-inspiring natural landscape every day. Small towns really don't get much more picture-perfect than Harper's Ferry.
Crime Rate – Harper's Ferry, like the other small towns we picked for this list, has crime rates that offer its residents some real peace of mind. Total crime falls 70% below the national average, violent crime is 63% under the average, and property crime falls 71% beneath the nation's average crime rates. These numbers helped to further justify why Harper's Ferry is an ideal small town to abide in.
Climate – Harper's Ferry is a small town that does get to see all four seasons, which are especially beautiful to behold with the variety of natural beauty that surrounds it. The sleepy little West Virginia town typically is afforded 201 lovely sunny days a year. The average July high sits at a very summery 86 degrees and the January low bottoms out at a tolerable 21 degrees. Harper's Ferry also gets a collective 20 inches of snow in a single year, which is exceedingly more manageable compared to some of the other small towns on our list.
Entertainment – Since Harper's Ferry is situated smack dab in the middle of the Appalachian's there is plenty of nearby hiking to be had. Harper's Ferry National Historical Park blusters some great trails that are also rich with history. The Appalachian Trail Conservancy headquarters is a great place to learn about the trail itself and what goes into maintaining it. The John Brown Wax Museum is fascinating and the White Hall Tavern is a slice of yesteryear. Despite being a very small town of only just over 200 people, Harper's Ferry is robust in its entertainment offerings and truly offers a small-town solution for big-city refugees accustomed to having endless amounts of recreation options at their fingertips.
THE CONCLUSION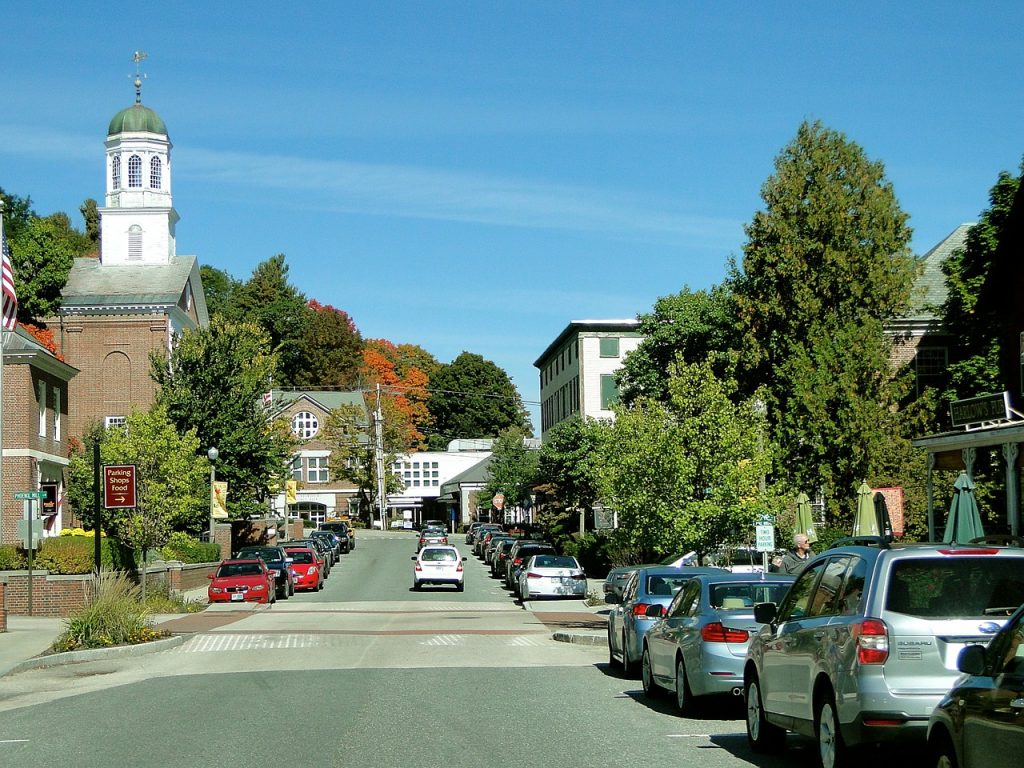 There really is just something so innately special about small towns. From their charm to their community, to their unique culture, and the way they mold that culture to become a part of the small town's pulse, small towns are never cookie-cutter, and living in one can truly be a treat. From unparalleled vistas to pristine shores, the small towns that topped our list are undeniably some the very best there are and are sure to appeal to those looking both to experience community and nature unlike they ever have before.