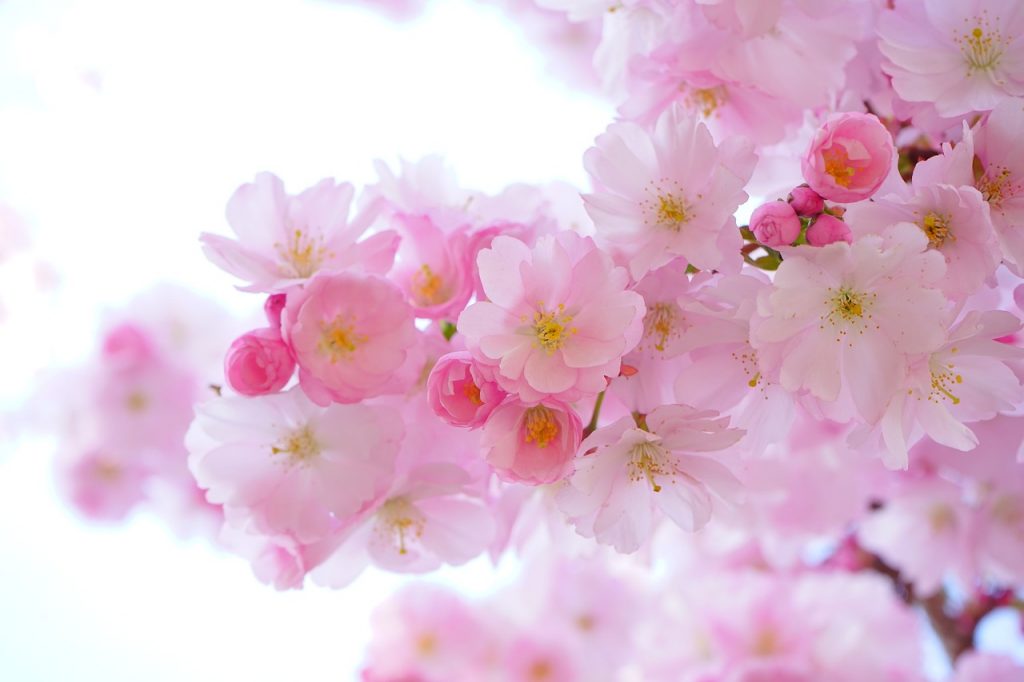 Indoor gardening has become all the rage as of late. Millennials and older zoomers are among those who have taken a particularly keen interest in keeping house plants. What started as a social media trend has now become somewhat of a generational phenomenon with the National Garden Survey reporting that spending on gardening-related supplies among 18 to 34-year olds is growing at a faster rate than any other age group. In fact, the Huffington Post detailed that millennials, more so than any other generation are perfectly suited to maintain a lasting affinity for plant culture, largely due to the fact that taking care of plants are a much more cost-effective way to fill voids left from having to wait to fulfill some of life's more major milestones because of the rough financial cards they were dealt by The Great Recession just as they were entering adulthood.
That being said, even if you don't fall into the millennial subsection of the population, keeping an array of indoor plants can be a very gratifying hobby. Perhaps, taking up raising indoor plants as a pastime would even make for a good New Year's resolution? Not only does it promote the good feelings associated with keeping something alive, but it is mutually beneficial for both the plant and yourself, given that we as human beings thrive off oxygen and conversely the plants benefit from our exhaled CO2. What's more, is that keeping plants indoors can also help people who suffer from weather-related depression in colder climates because they add a bit of natural vibrancy during a time when the rest of nature is hibernating.
We've certainly established that there are a whole host of benefits to keeping plants indoors. However, not every plant is suited to thrive in an indoor space. So, which plants are the best to keep inside your humble abode?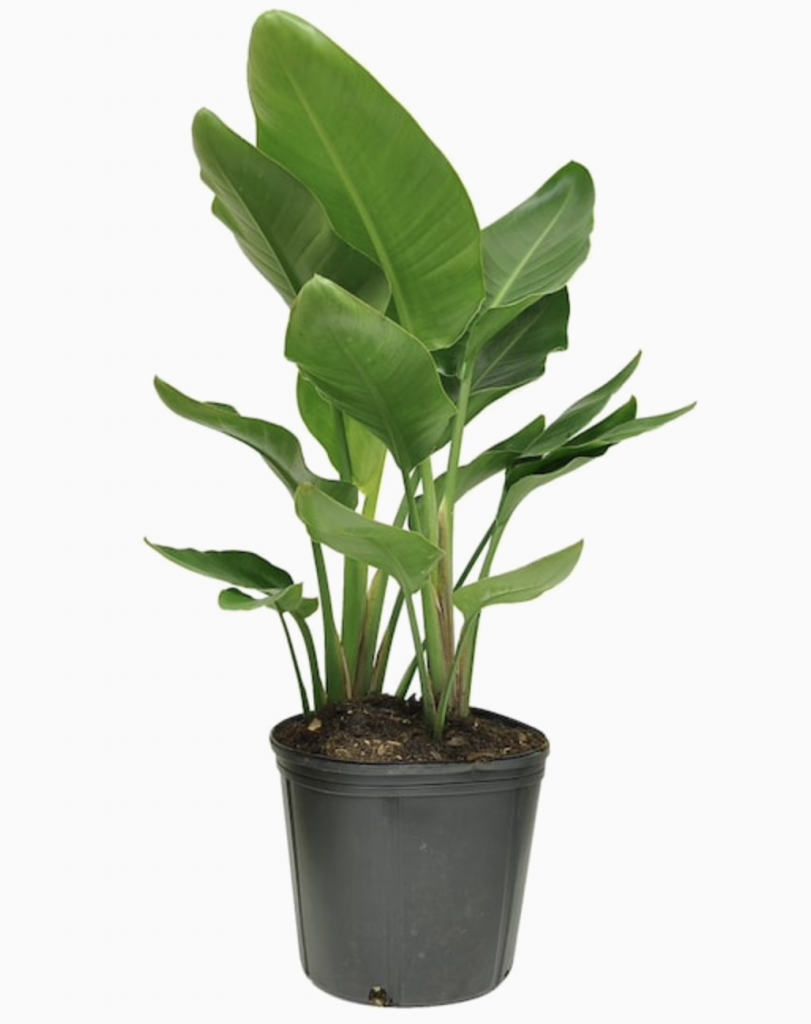 WHY IT'S THE BEST – This beautifully leaved Bird Of Paradise plant is ideal for those looking to add green to a space without having to worry about a lot of extra maintenance. All you need to do to ensure that this plant flourishes is to make sure to place it in a well-lit room away from direct sunlight and remember to water it only when the soil loses its moisture. If you follow those two easy steps then you will have a gorgeous large-leafed tree to admire.
PRICE – $41.78 at Lowe's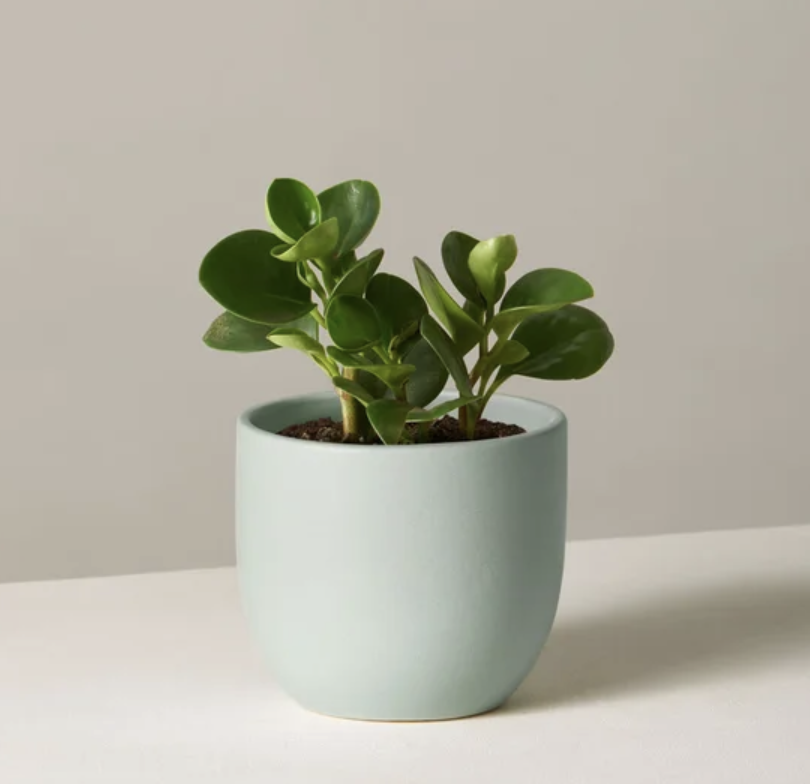 WHY IT'S THE BEST – This is a low-maintenance indoor plant that is perfectly suited to small places, making it a great choice for apartment dwellers. It will only ever reach around 11" in height, but the Sill's thick, green, spoon-shaped leaves give it a lot of character and are sure to add personality to any space. Apart from it being small, this little dynamite of a plant comes with some other benefits, as well. It has air-purifying properties, it is safe for pets so you don't have to worry if your cat or dog happens to take a keen interest in it, and it ships pre-planted in its own neutral-colored ceramic pot. Plus, this plant only needs to be watered once every two weeks. It doesn't get much more low maintenance than that.
PRICE – $40.53 at Wayfair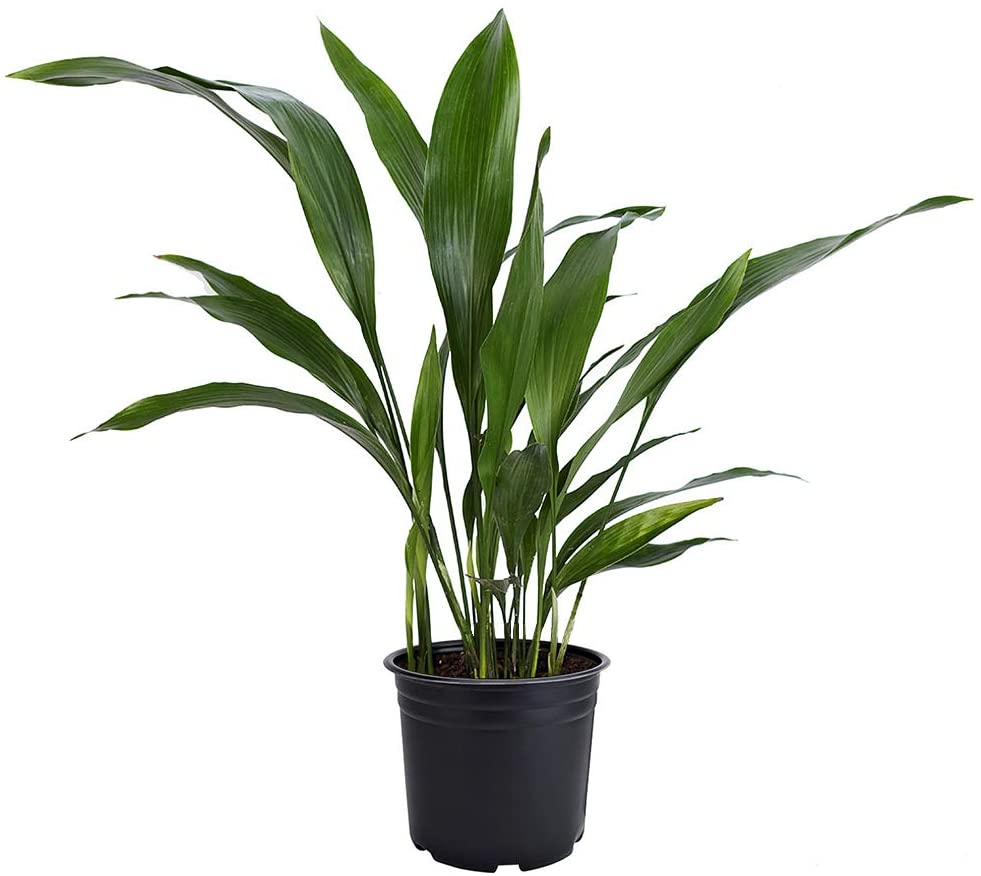 WHY IT'S THE BEST – It's called the Cast Iron for a reason. This plant is for the complete novice or the perpetually forgetful. In fact, the description for the Cast Iron even reads that they "thrive on neglect." They also don't need a lot of light and will continue to grow in even the dimmest of spaces, making this a great plant for a dwelling without a lot of windows or natural light. The Cast Iron also innately has air-purifying properties and is perfectly safe for pets to come into contact with. As indoor plants go, they don't get much better or easier than this.
PRICE – $24.99 on Amazon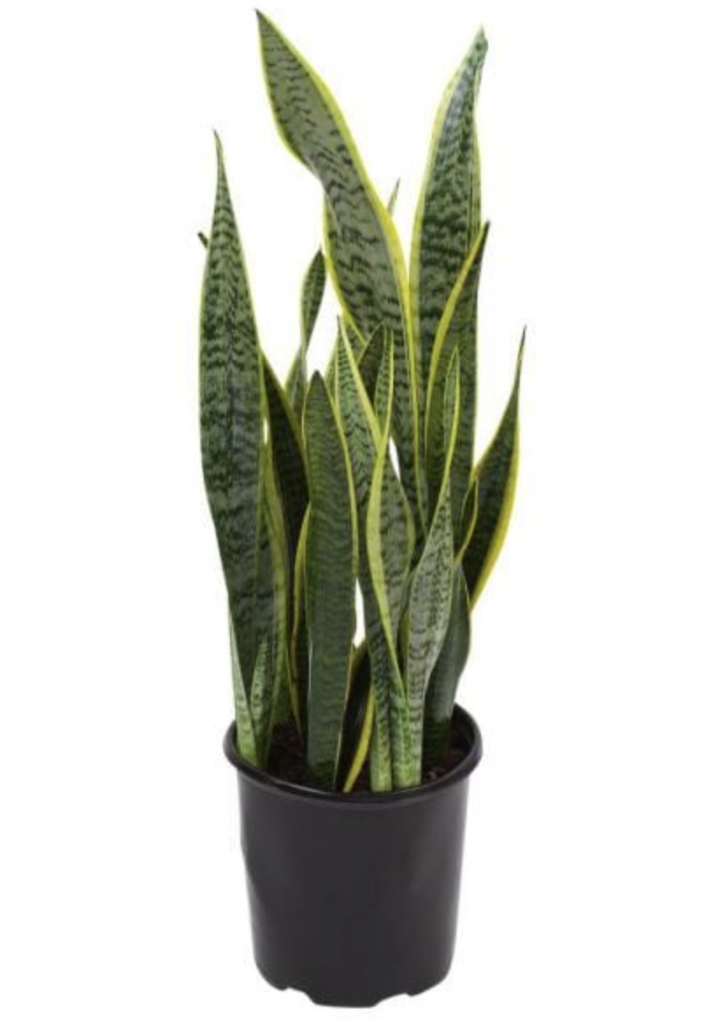 WHY IT'S THE BEST – While most of the plants we've mentioned have had natural air-purifying properties, the Snake Plant is the plant to choose if that is the primary thing you are looking for because they serve to effortlessly oxygenate any space they inhabit. These guys are also very low maintenance as they, too, thrive in low light and don't have very demanding water requirements. The only thing to keep in mind with Snake Plants is that they typically like to be warm and don't thrive in colder areas, so take care to place them in a well-insulated area of your home.
PRICE – $37.98 at Home Depot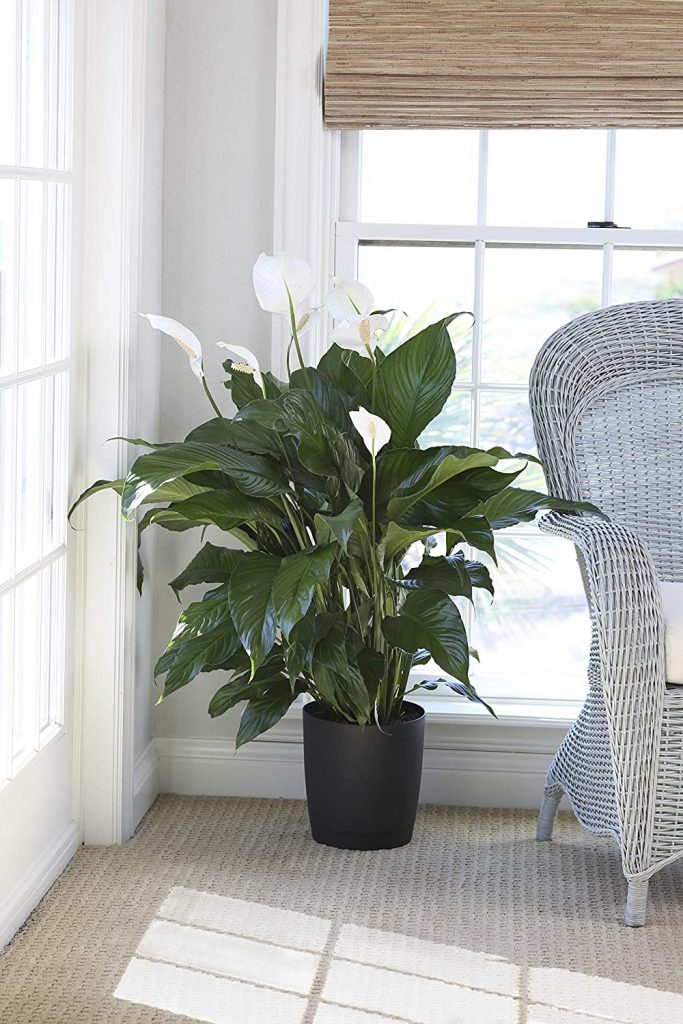 WHY IT'S THE BEST – The Peace Lily is a lovely indoor plant for those looking for a plant that will flower. It thrives in partial shade, only requires a moderate amount of watering, and if those two conditions are met then it will reward its caretaker by blossoming with gorgeous white petals all year long. The only thing to keep in mind before investing in this plant is that they can get quite large, and sometimes will reach over 4-feet in height; thus it should be placed in a spot where it has ample room to grow.
PRICE – $41.99 on Amazon
THE CONCLUSION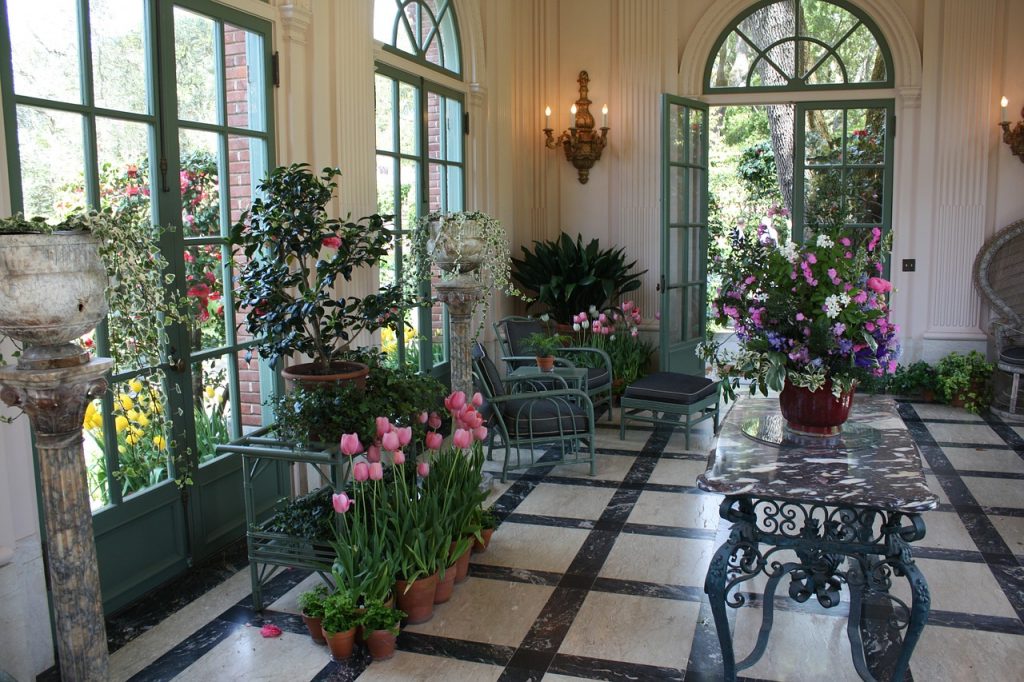 Whether you live in a small apartment, cozy cottage, or sprawling mansion you're sure to find the perfect plant to best suit your space from the options above. The Sill is a great choice for the tiniest of abodes, whereas the Peace Lily and Bird Of Paradise lend themselves well to spaces where they have more room to stretch their leaves. The Snake Plant is ideal if you're looking to purify your air while still having a lovely green focal point to admire and you should look no further than the Cast Iron if you completely lack a green thumb but still want to add a little flora to your life. Some other low-maintenance indoor honorable mentions to consider are the Just Add Ice Money Tree, the ZZ Plant as another air-purifying option, or the Philodendron Brasil plant if you prefer the hanging varieties. Regardless of your choice, you surely won't regret adding a little greenery to your domicile.