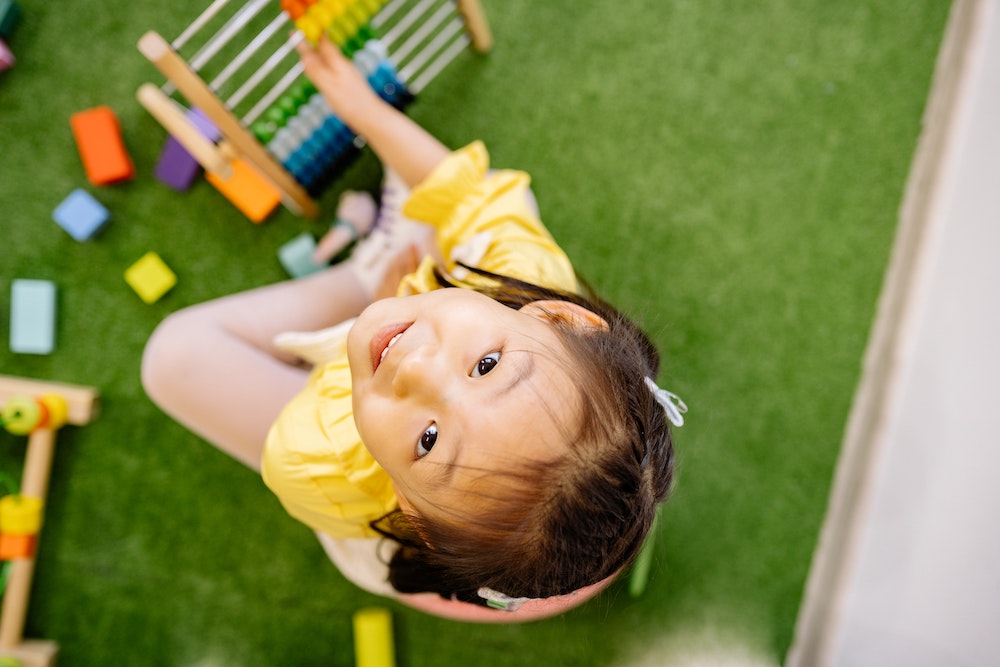 Summer is coming and we all know what that means. Kids sitting around with their favorite device, blowing up their social media accounts, or sitting in front of the boob tube turning into zombies while they play the latest (and most expensive) video games on their PlayStation 4 (because PlayStation 5, which has been out for over a year now, is nowhere to be found), or the Xbox series X (which you can find, for the most part). You find yourself asking if these are the best games and toys for your kids?
Or maybe the summer has started and kids are already falling prey to boredom in its many forms. School is out. The temperatures are rising, and summer is ready to rock and roll. Parents, are you ready?
Most families find their summers staying close to home, maybe enjoying a short weekend trip to the beach, or a camping trip to the mountains. Although it is very "today" to let your children sit around all day entertaining themselves with their cell phones or gaming consoles, it isn't the healthiest thing on the planet, is it? So, instead of spinning your wheels trying to find alternatives to letting your kids' brains turn into electronic mush, we have put together a list of the best games and toys that can be physically challenging as well as mentally challenging; we hope will help you help your kids.
As you will see, these best games and toys run the gauntlet as far as fun and challenges go. And we've tried to include a variety of price tiers here as well. But when you compare some of these to the cost of a new video game (along with the console it plays on) you may see yourself getting a deal with these alternatives. These are in no particular order, but all could become go-tos for your children this summer.
GYM1 DELUXE INDOOR PLAYGROUND 6-PIECE SET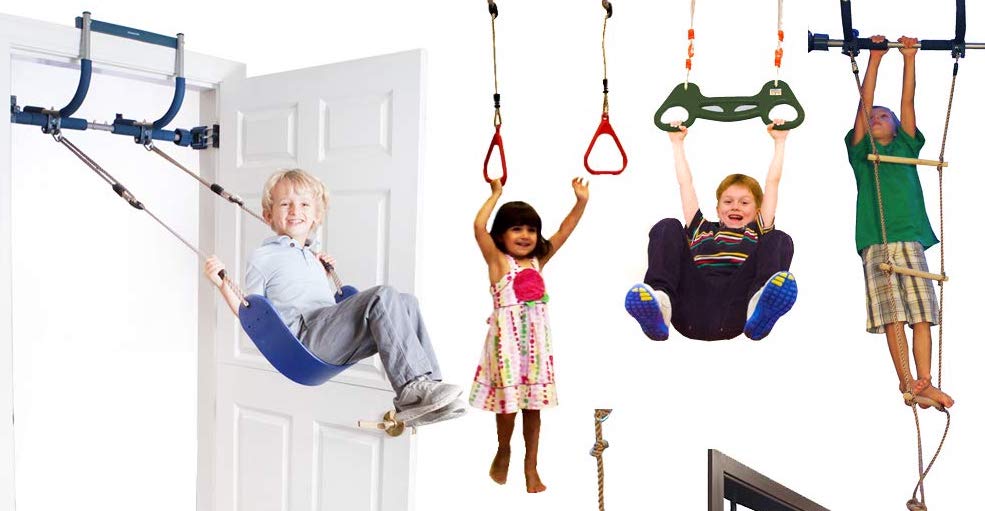 PRICE – $128.99
WHY WE LIKE IT – As far as the best games and toys go, this one is for the more active child. The set comes from Creative QT and it is an indoor gym set. Yes, we most definitely want kids to get outside and enjoy the sun (with protective sunblock, of course) but if outside isn't an option at the moment, and you are desperate to get those game controllers out of their hands, then this indoor playground set is a perfect recipe for fun.
The setup is simple. The indoor playground set connects to a doorframe much like your unused indoor pullup bar does. There is no hammering, no nails, no drilling, just a simple clamp that connects to the top of the doorframe. The unit is designed with patented motion stabilizers and vice-grips that you can adjust and tighten so it will fit your doorframe, making it extremely safe. The vice-grips come padded, so there should be no worry about leaving marks.
The set includes six pieces that can be attached for hours of playtime. They include a pull-up bar, an indoor swing, plastic rings, a knotted rope, a trapeze bar, and a climbing ladder. Now, you may think this setup is only for the smallest of children and there you would be wrong. The padded vice-grip base, along with the sturdy build of the attachments allows for support up to 300 pounds. This means even adults can get their fun with this set.
Along with all the attachments and the vice grip base, you can add to the set a stuffed animal storage bag for an additional $31.99. Creative QT also has a toy storage basket and play mat as well for an additional $37.99. So, get those kids away from the video games and let them get physical with the six-piece indoor playground.
TOWERBALL™ BUNDLE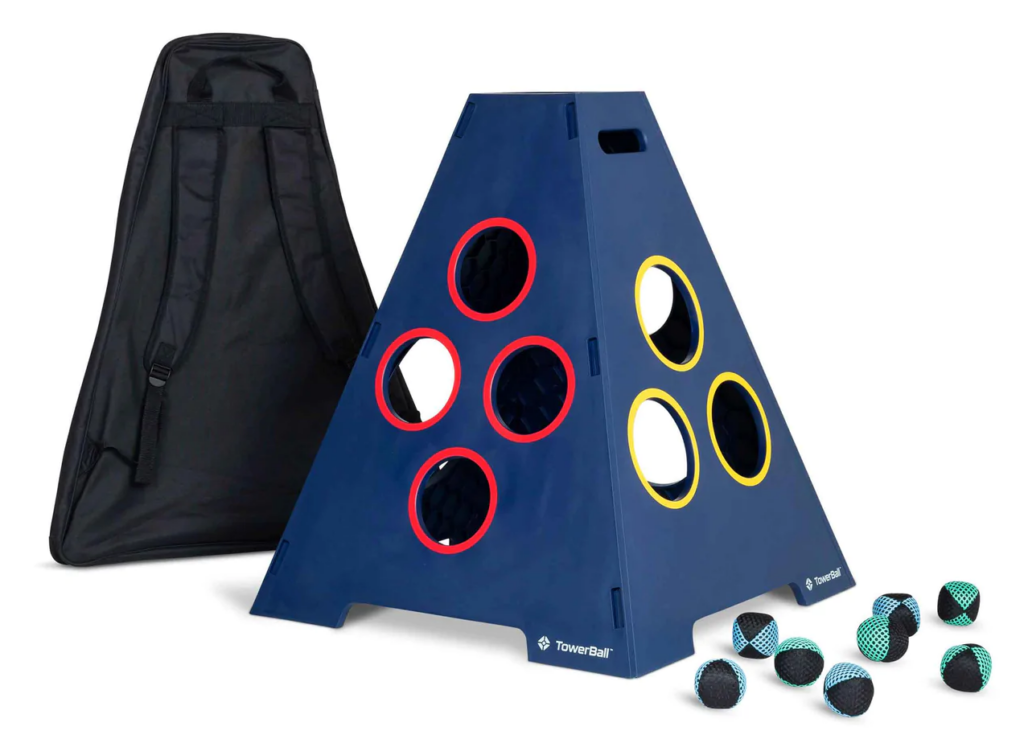 PRICE – $189.99
WHY WE LIKE IT – Who doesn't like a good outdoor game? We have horseshoes, the wildly popular cornhole, and now, we also have TowerBall. What is TowerBall, you ask? Well, as far as the best games and toys go, this certainly can be added to the list.
In many ways, the game is like cornhole. This one, though, is a 4-sided tower and each side has holes in it. The game sets up nicely, as a triangular tower. The holes on each side go from one hole to four holes. After you set up the tower, you take the four hacky sack-type balls and start at the side with the one hole. You march off three steps from the Tower and begin the game.
With the four hacky sack balls, you shoot at the first hole. Each time you make one, it is worth one point. After you complete that, you move to the next side with two holes. Same thing. You shoot at the two holes, only this time making it inside is worth two points each. The third side is the same scenario but you get three points each, and the fourth side is the same, but four points each. After you have completed all four sides, the high score wins. If there is a tie at the end, then you settle the tie by shooting at the side with four holes.
It is a simple game that can be played anywhere. Outside, by the pool, and even inside your home if the weather isn't cooperating. This is a great game for kids to enjoy and will provide hours of competitive fun. Adults, you can easily enjoy it as well.
ICEBREAKER DECK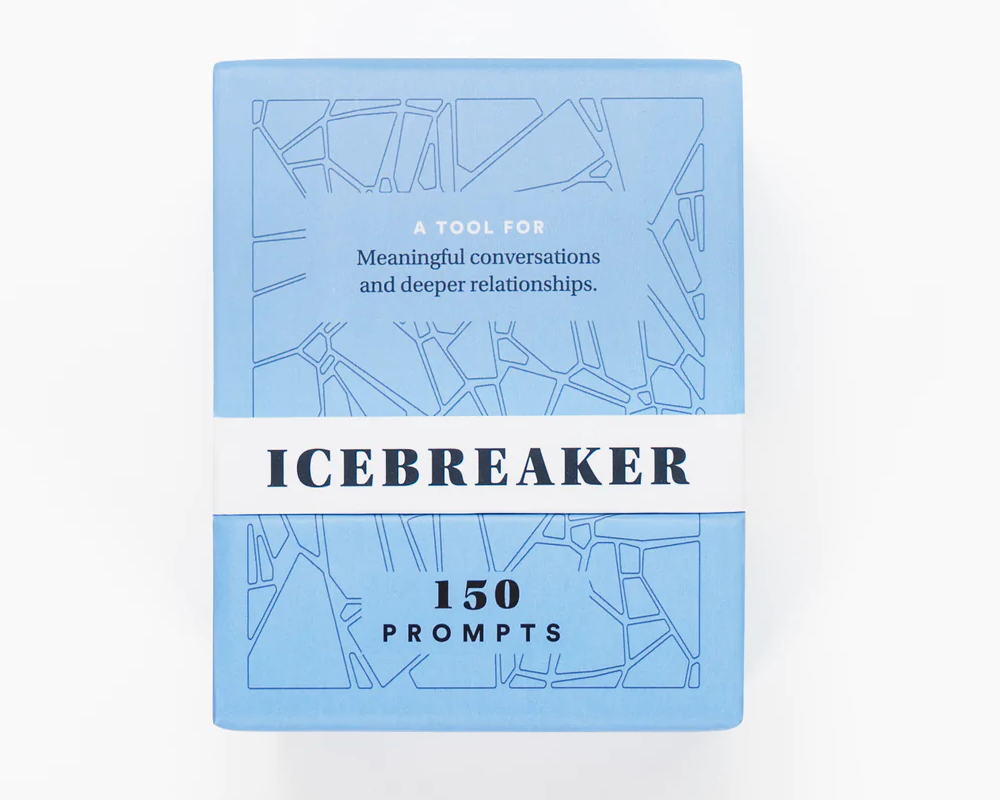 PRICE – $25.00 (original); $60.00 (original, deeper talk, intimacy bundle)
WHY WE LIKE IT – It is called "a tool for meaningful conversations and deeper relationships." As far as best games and toys, well you will have to determine that for yourselves after testing this out. What Icebreaker is all about is a deck of 150 cards that allows you to start conversations. It allows the players to move beyond the small talk and find something more meaningful to discuss.
The goal of this "game" is to learn more about each other. To move away from Netflix and video games and to actually have conversations. This is good for families with children, for co-workers, or just to get to know people better. The game offers conversation starters in six categories that include random, life, experience, deep, if you could…, and would you rather…
Icebreaker is sold in its original form or it can also be bought in a bundle that includes the original game, deeper talk, and intimacy.
WATERCOLOR GEL CRAYONS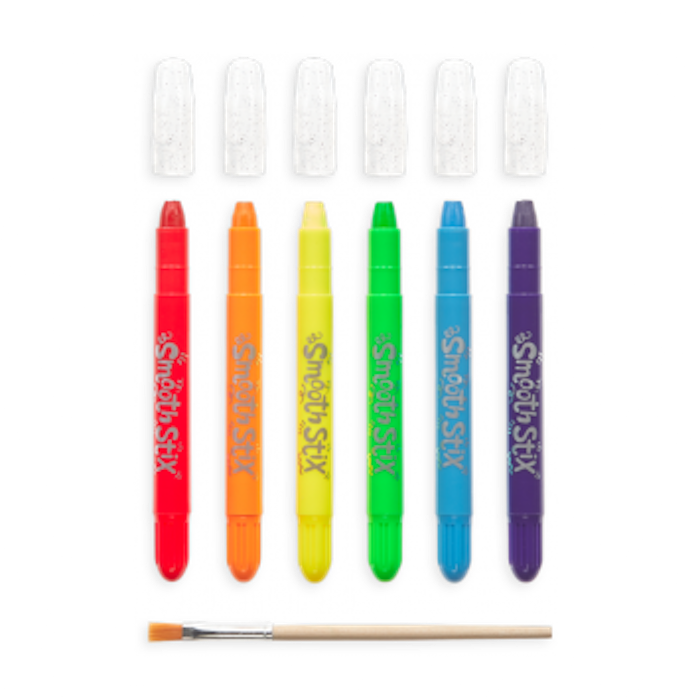 PRICE – $7.00
WHY WE LIKE IT – Who doesn't love to color? Kids certainly love it and with these watercolor gel crayons, you will have your kids loving art. These crayons are simple to use. Have your kids draw their favorite animals, character, or whatever they can think of with these six different colored crayons. Then, with the included brush, add a little water to it and have them brush over their drawing. It will quickly turn their oil pastel look into a soft watercolor look. They will love the finished product, as will you.
YAGEE USA AK47 GEL BLASTER GUN, PURPLE GRAFFITI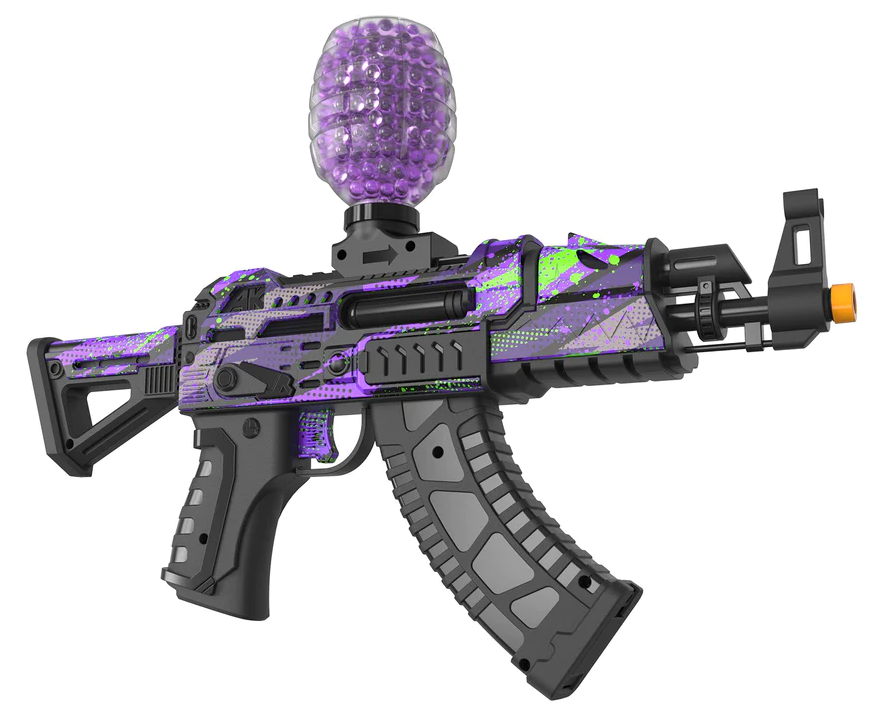 PRICE – $54.99
WHY WE LIKE IT – This Gel Blaster Gun is aimed at kids 14 years and older, so you may want to stay away from this one for the young ones. This fun toy is almost like a squirt gun, but instead of shooting straight water, it shoots out water gel pellets that leave no mess to clean up.
Article continues below headlines
---
It is simple to use. Soak the gel pellets for 4-6 hours before use, load them in and go have some fun. The gel pellets burst on contact and begin to evaporate after only 15 minutes. For you older "kids", this resembles a paintball outing, so grabbing a few of these and splitting them into teams is one safe way of having a lot of fun.
SPECIAL EDITION SMART SKETCHER 2.0 PROJECTOR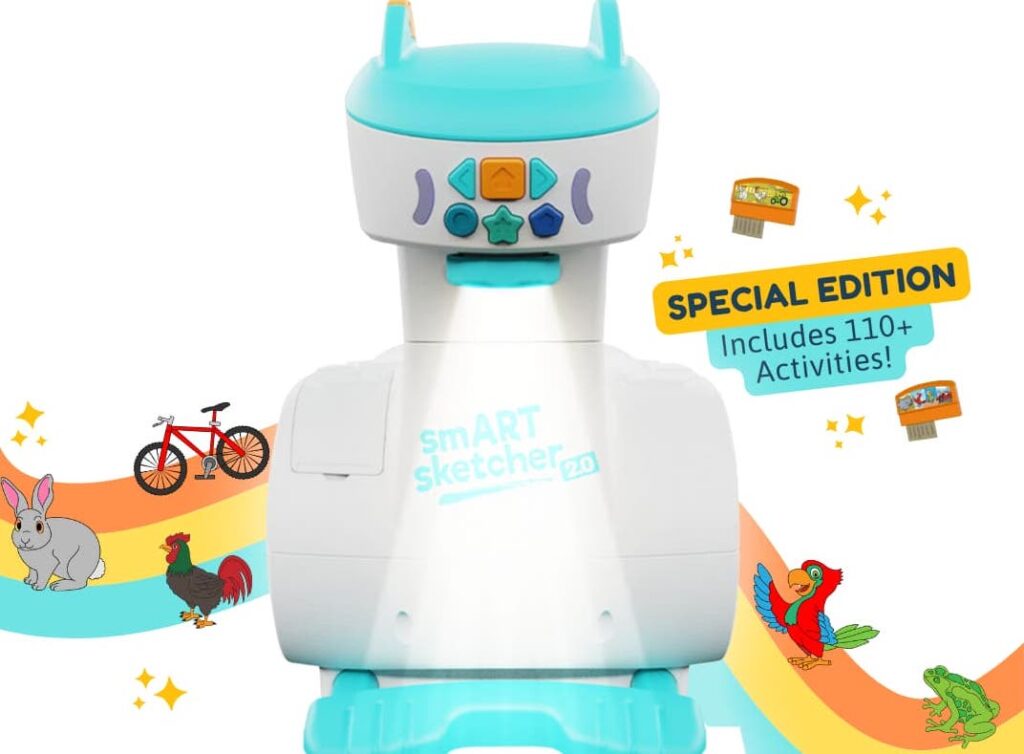 PRICE – $59.99
WHY WE LIKE IT – Again, who doesn't love to color and draw? Kids especially do and with this Smart Sketcher Projector, your children will definitely consider it one of the best games and toys. Simple to use and right out of the box your child will have access to over 60 sketching and learning activities.
It works this way – the Smart Sketcher projects an image down onto a blank piece of paper, allowing kids to sketch whatever picture they like. With the mobile app, kids will have access to even more photos that they can draw, keeping them entertained for hours.
With the package comes the projector with a Variety Activity cartridge that houses 60 step-by-step activities. Also included is an additional 50 activities on the On-The-Farm Activity cartridge. You will also get a USB cable and an Activity cartridge storage unit.
CRAYOLA TROLLS WORLD TOUR SCRAPBOOK KIT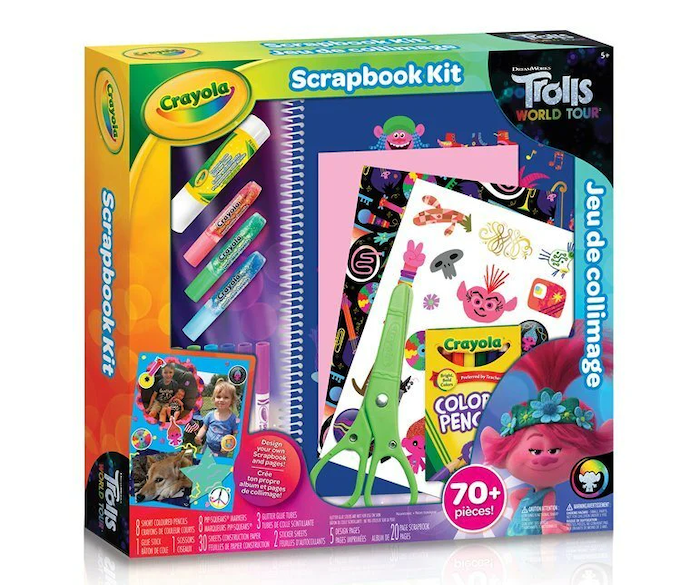 PRICE – $24.99
WHY WE LIKE IT – Drawing, drawing, and more drawing. Why not let the creativity flow from your child's mind to their fingertips. With the Trolls World Tour Scrapbook Kit, kids will get all the memorable moments from Branch, Poppy, and all their new friends.
This kit comes loaded for Trollicious fun. Included are a 20-page scrapbook, 5 design pages, 30 sheets of construction paper, 2 sticker sheets, scissors, 3 tubes of glitter glue, 8 Pip-Squeaks markers, 8 short colored pencils, and 1 glue stick. How can you not have fun with this?
BARNABAS RACER: ARDUINO-COMPATIBLE 2WD SERVO MOTOR CAR KIT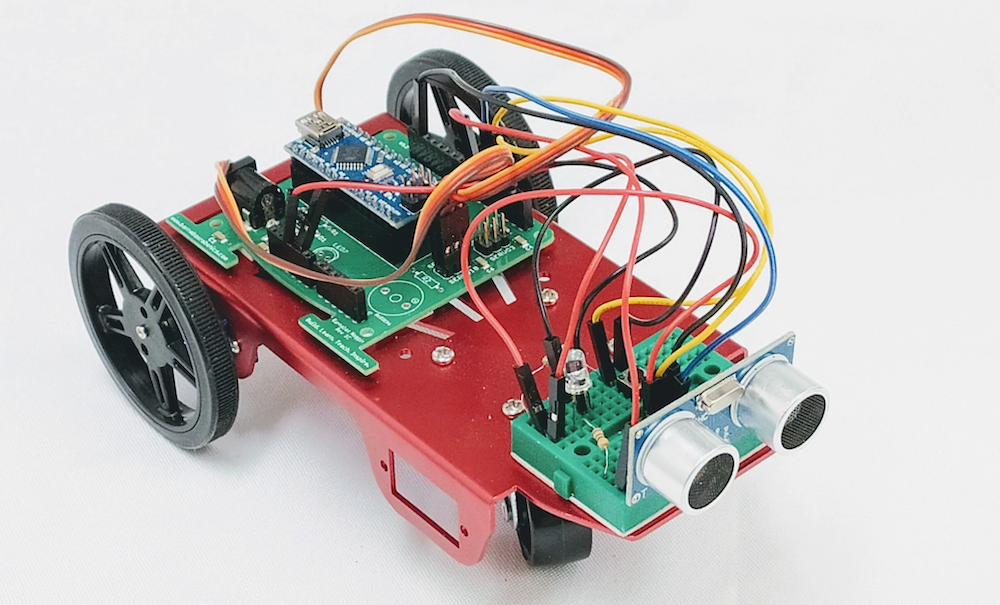 PRICE – $59.00
WHY WE LIKE IT – This is for the boy and girl who loves to build things. Aimed at kids 11 years and older, the Barnabas Racer is a continuation project for the popular Barnabas-Bot. This one, though, is a car robot that can think on its own. To move forward with this project, kids will first review the concepts they were introduced to with the Barnabas-Bot which included coding, circuits, and mechanical build, and then be introduced to sensors to they can complete their Barnabas Racer.
This one is for the thinker and the tinker. Kids who love to build, who love electronics, and who love robots and cars will love the Barnabas Racer. You may too.
FAMILY PUZZLES
PRICE – $12.99-17.99 ea.
WHY WE LIKE IT – Brain Tree has put together a number of puzzles that can be a great way for families to spend time together. What a great way to spend a nice summer evening than grabbing the kiddies and opening a box with some challenging puzzle pieces. Nothing like honing your puzzle-solving skills.
These family puzzles built by Brain Tree are specific in that they help develop the puzzle solvers' minds and fine motor skills. They are challenging with their bright colors and intricate design, but not too difficult to become troublesome. There are plenty of puzzle choices that include beach holidays, a Paris Eifel Tower, Amsterdam, cupcakes, tropical, and even a kid's favorite, cat doodles. The puzzles range from 500- to 1,000 pieces and can be as easy as you wish or as challenging as you need them to be.
FINALLY
Summer is here. There is plenty of fun to be had with some of the best games and toys listed above. The trick will be getting your kids to buy in, but once that feat has been accomplished, hours of fun will surely be had. Get your kids away from their devices and introduce them to some of the games and toys we listed. You won't be sorry and neither will they. Have some fun and enjoy your summer with your kids.