The best cat toothpaste for your furry baby is veterinary-accredited Petsmile Professional Toothpaste.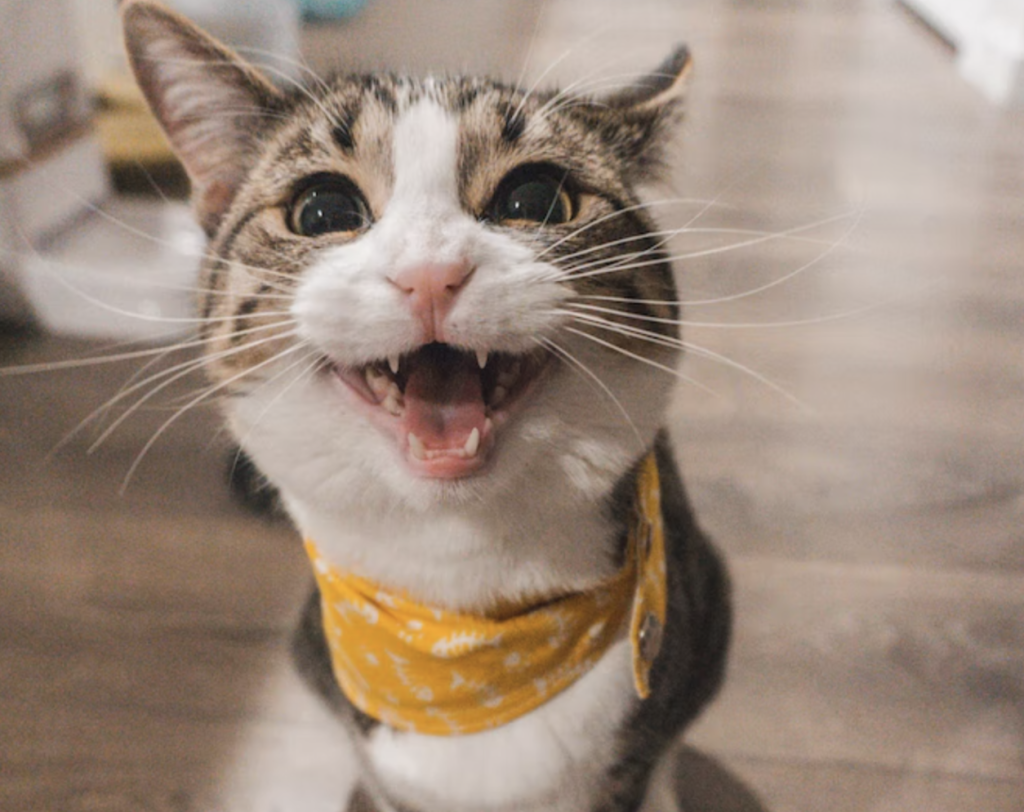 Hey kitty, kitty! It's teeth-brushing time! Go grab your cat toothpaste!
Yes, really. Ever smell a cat's breath when it's not a cute fluffy 'lil furball? When it's about five and has been eating fish biscuits and just-caught mice for years? Yeah, not pleasant.
But, we love our pets. And having them has been scientifically shown to improve our quality of life and to help kids grow up with more empathy.
In addition, they are adorable, and if you are allergic, there are now cats that are allergy-free! So, no more excuses. But, you gotta take care of them. And brush their teeth.
According to Insider, you should always and only use veterinarian-approved products, especially for cat toothpaste. You can check for labels like Veterinary Oral Health Council (VOHC), an org that governs and certifies pet dental products, and refer to dental guidelines established by the American Animal Hospital Association (AAHA). These two are solid seals of approval. But always check with your vet.
If you don't have a standard vet, but do have a pet, you should probably get one to establish a baseline and relationship in case you need something. And, at minimum, get your pet vaccinated and spayed/neutered.
With all that out of the way, you definitely should brush your cat with vet-approved cat toothpaste in order to keep gingivitis and other ailments that can cause serious issues for the cat. And where to get the best cat toothpaste approved by vets? Check out places like Chewy.com or even Amazon. If you like to shop in person, PetSmart or Petco have employees who can help you out.
If you feel the need to buy cat toothpaste at a time when you can't get to a store in-person or just want to make things easy on yourself, here are some kitty paste you can choose from to et the freshest kitty kisses ever!
Best toothpaste for cats: Petsmile Professional Toothpaste. Petsmile Professional Toothpaste is VOHC-accepted and is proven to prevent the buildup of plaque and tartar in kitty's mouth.

Best toothbrush for cats: Virbac C.E.T. Pet Toothbrush. The Virbac C.E.T. Pet Toothbrush is the right size to clean the smallest parts of a cat's mouth.
Now, in addition to cat toothpaste, you may want to add some more things to your virtual cart. You could also check out some additives for your cat's drinking water and some treats to keep up with your kitty's plaque build-up.
Best dental water additive for cats: Pet Essential Healthy mouth Water Additive. This additive cleans teeth and has bacteria-inhibiting enzymes that help keep mouths happy. Comes in 24 flavors.

Best cat dental treats: Feline Greenies Dental Treats. These dental treats are VOHC-accepted for the reduction of tartar. They come in a variety of cat-approved flavors. While you're grabbing these for Tiger, get the canine ones for Max, which is still a popular name for a puppy.
Remember, when you take care of your pet, they can take care of you. There's nothing better than a fresh kitty or puppy kiss or cuddle. And when their teeth are healthy they'll be around a log longer.
---