Sue Gove has been officially appointed to CEO of Bed Bath & Beyond just as the company is struggling to fight its way back from the brink of collapse.
Despite the fact that Bed Bath & Beyond is fighting for its future as a company, they have appointed a brand new, permanent CEO to run the business and hopefully pull the company out of the trenches. Sue Gove is the newly appointed CEO and she has a lot of work ahead of her if the company hopes to stay in business. With a holiday season to prepare for, relationships between suppliers that need to be fixed, and other issues to overcome, Gove has already begun making big changes. 
The new CEO, Sue Gove, actually stepped into her role in June of this year. She came in to replace Mark Tritons after he was voted out of his position by the board of the company. Gove's past experience has been in financial and strategic roles and the fate of Bed Bath & Beyond is essentially in the palm of her hands. 
Since stepping into her role as CEO of Bed Bath & Beyond, Gove has already made big changes and has been working to claim a spot for the company in the future. Gove has worked to lock down over $500 million in new financing for the company. Additionally, the company has shut down around 150 of its stores and laid off nearly 20% of its employees.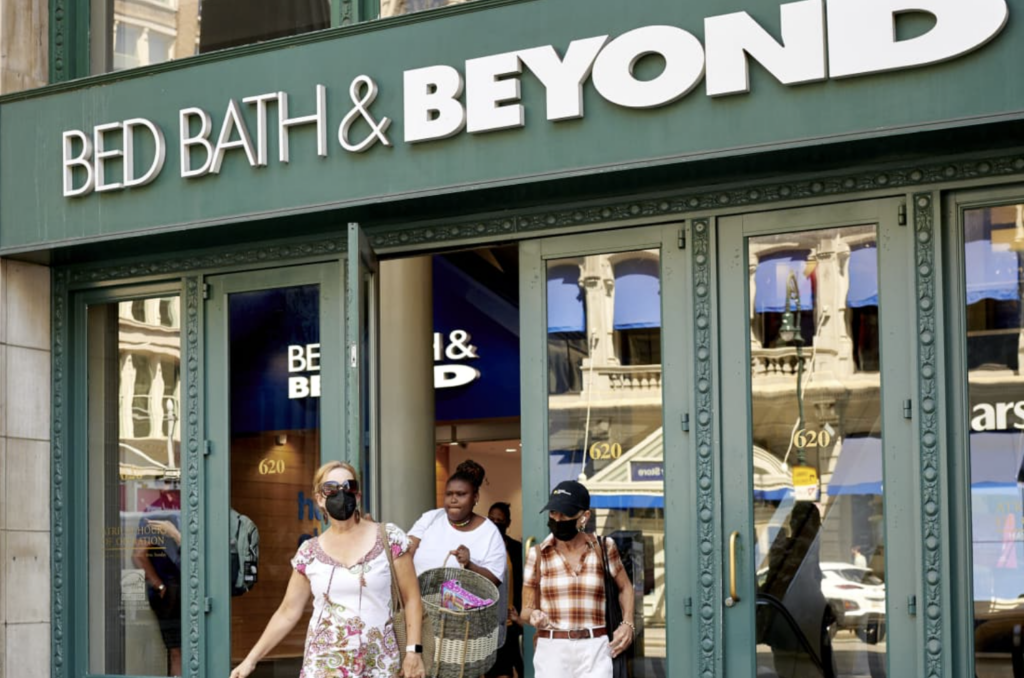 The layoff and closing of Bed Bath & Beyond stores were necessary as the company was simply not bringing in enough profit to continue the operation of all store locations. Although it is not ideal, sometimes downsizing is necessary to climb out of a huge financial rut. Despite the changes that have been made, there is still plenty of work ahead and the company is not out of the clear. 
Relationships with Bed Bath & Beyond and its suppliers are in a tense spot. The company is finding it difficult to get popular brands on its shelves in time for the upcoming holiday season. Without stocked shelves of popular items, Bed Bath & Beyond will not stand a chance against other heavy-hitting retailers and ultimately will not survive as a whole. 
Bed Bath & Beyond is essentially depending on this holiday season to ensure that they can survive into the new year and beyond. This last quarter has the potential to make or break the company moving forward. During this holiday season, the goal is to win back customers and in turn, boost the company's sales.
With Bed Bath & Beyond being so far in the hole, it's really hard to say whether or not the company will have a future in the retail world. The company's stock has dwindled by a significant 65% just this year alone. Stocks are down to just a mere $5 and Wall Street has left chances of Bed Bath & Beyond recovering long behind.
For now, Bed Bath & Beyond and the new CEO will continue the fight for the company's future. At this point, they can only hope that the changes implemented will be what the company needs to stay in business. Let us hope for a profitable holiday season for the company.
---