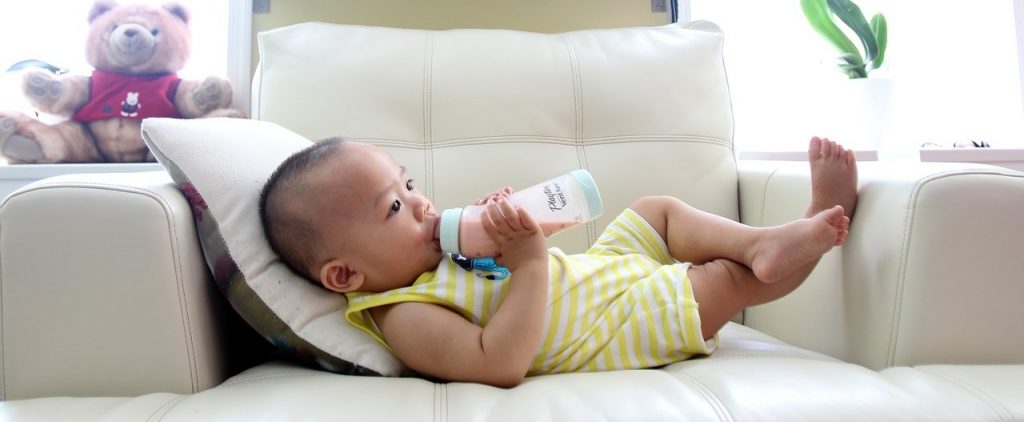 There seems to be no end in sight to the supply chain struggles facing stores across the United States. Now, babies and weary parents are the latest to feel the impact of supply gridlock. The news comes as grocers struggle to restock their shelves with baby formula. But it's not just a local problem, the supply chain across the globe is seriously constrained.
In the United States, Walgreens said the demand for baby formula is increasing rapidly as suppliers struggle to meet orders in time. But Emily Hartwig-Mekstan, a spokesperson for the drug store chain which operates more than 9,000 locations across the country, said the crisis should only cause temporary and isolated shortages.
She added that Walgreens will frequently be posting product availability updates on its websites throughout the day. This will include news about the availability of baby formula. "We are restocking stores as quickly as possible and continuing to work diligently with our supplier partners to best meet customer demands," Hartwig-Mekstan told CNN Business. She added that the retailer is currently meeting consumer demands.
The lack of different types of baby formula can cause problems for customers with infants and toddlers that are only able to tolerate specific brands. Despite the increased demand, sales of baby formula have decreased this year compared to 2020. According to CNN Business, the liquid concentrate variety fell by more than 18%. This figure was provided by market research firm IRI.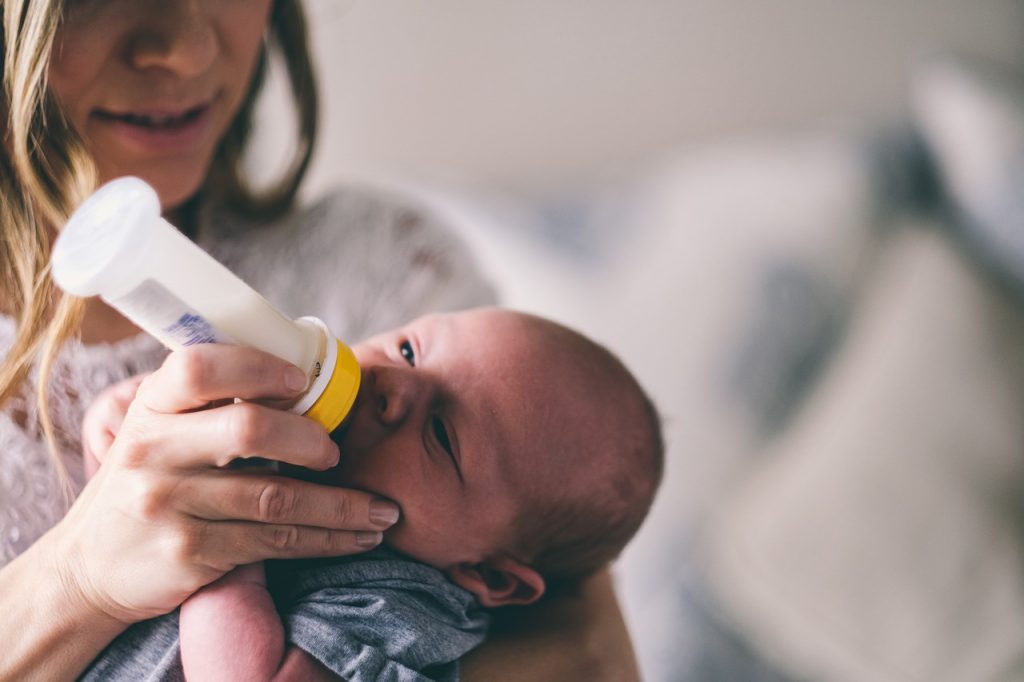 Unfortunately, the baby formula shortage has a greater impact than just an upset child. Dr. Margaret Quinlan, a UNC Charlotte professor who studies mothers and media, said (via WSOC-TV) the severe supply issues are also causing postpartum depression in new mothers. She predicts the problem will only get worse in the coming weeks or months as the supply chain remains strained.
Meanwhile, the Infant Nutrition Council of America said its members (which includes Gerber Products Company, Abbott Nutrition, and more) are working to overcome the supply chain challenges. Their efforts include working with distributors, retailers, and state agencies on innovative ways to make sure parents have access to baby formula.
Moreover, the council wants moms and dads to get their formula from safe, reliable sources. Availability safety might seem like a strange stance but oddly enough, baby formula is a common target for thieves. According to a 2020 survey from the National Retail Federation, theft of this very specific commodity happens for several reasons, including personal need or resale.
Back in August, an Alabama couple pled guilty after selling more than $300,000 worth of stolen baby formula online. Jason Brewer, spokesman for the trade group Retail Industry Leaders Association said formula has become a top item for small-time thieves because it's relatively easy to resell quickly. As a result, there is a large volume of stolen infant formula being resold in the digital space. Sadly, all this stolen formal is contributing to the shortages facing retailers across the country. While it may be tempting, parents are urged not to buy stolen goods.