By 2025, Apple will exclusively use recycled cobalt in batteries as part of their effort to achieve carbon neutrality across all products by the end of the decade.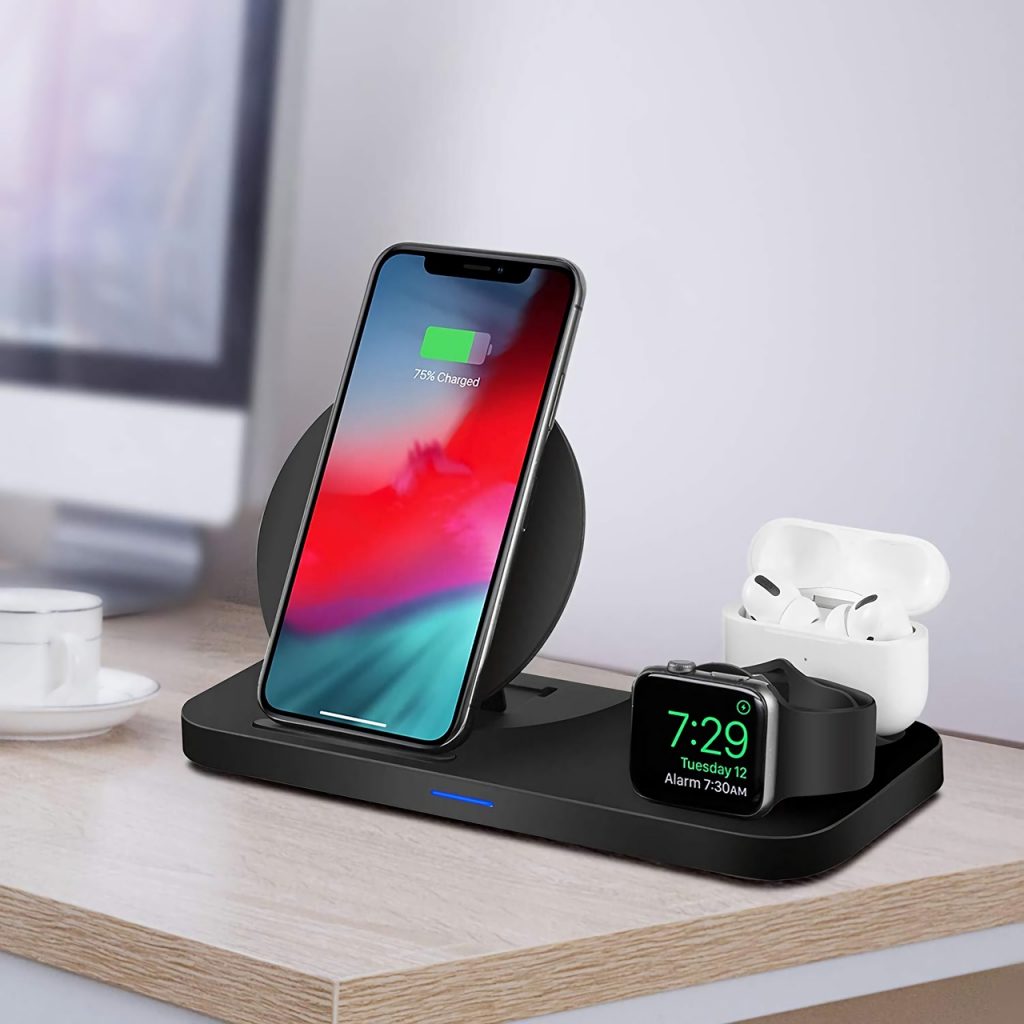 Apple is about to initiate a substantial change to the batteries that power the company's devices. According to The Street, by 2025, the tech giant will exclusively use recycled cobalt in batteries as part of their effort to achieve carbon neutrality across all products by the end of the decade. It's a big change from one of the biggest tech giants in the world and something that could make a difference to the health of our planet.
Cobalt plays a crucial role in lithium-ion batteries that power cell phones (like the ones Apple produces), as well as the batteries in other electronics like computers and battery-run vehicles. It's a substance that can be found everywhere in society and isn't just limited to electronics. Cobalt is also used in airbags in cars and steel-belted radial tires.
Basically, cobalt is used a lot in modern society, which is where the problem comes in. Cobalt mining is extremely damaging to the environment, not to mention the people involved with getting it out of the earth. The substance has been proven to be toxic to crops, may be cancerous to humans, and the exploitation of the resource has contributed to global warming—all reasons why Apple is now making changes to how their products are manufactured to help decrease the detrimental effects the tech company has contributed to for so many years.
In an effort to become a greener company, Apple plans to incorporate recycled rare earth elements into their devices' magnets and use 100 percent recycled tin soldering and gold plating in their designed printed circuit boards. The company also reported that a quarter of its cobalt supply in 2022 was sourced from recycled material, which is an increase from 13 percent the previous year. The cell phone conglomerate plans to continue raising this percentage every year until they have finally achieved sourcing 100 percent of their material from recycled origins.
Apple has already taken great strides to meet its goal. Starting with the iPhone 11 in 2019, the cell phone manufacturer first began introducing recycled rare earth in the Taptic Engine. Since then, Apple has expanded the use of recycled materials across all of its products, including the latest iPhone, iPad, Apple Watch, MacBook, and Mac models.
In addition to the harmful effects mining for cobalt has on the environment, the practice is very controversial in regard to human rights. More than two-thirds of cobalt is produced in the Democratic Republic of Congo, where there is evidence of child exploitation and harsh working conditions in connection with retrieving the substance. Because of this, tech companies like Apple have been under fire for failing to conduct due diligence when choosing a cobalt supplier.
In fact, Apple, along with other major tech companies like Google, Dell, and Microsoft, were sued in 2019 by the parents and guardians of children who were killed or maimed in cobalt mining tunnels that collapsed while they were collecting ore for these companies. While a federal judge dismissed the suit, the case received public attention, which has brought the voice of the people down on these tech giants. Apparently, that was enough because Apply has now pledged to change the way it manufactures its products for the betterment of the planet and humanity.
---