Adidas is launching an investigation into whether or not Kanye West made antisemitic remarks to determine if it will continue to sell his branded products.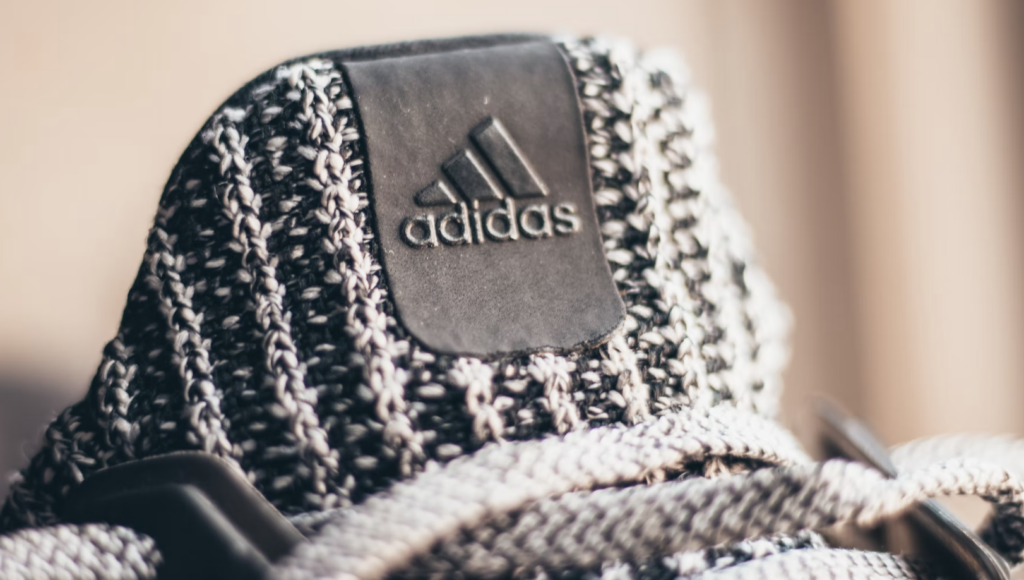 In October, athletic shoe and apparel giant Adidas severed ties with Kanye West after the rapper and former billionaire made a series of antisemitic remarks. Now, the company has launched an investigation into other allegations of misconduct against West. Though Adidas released a statement saying it's unclear whether the allegations are true, they are taking the situation seriously by launching the independent investigation.
An article in Rolling Stone triggered Adidas' concerns as it detailed inappropriate behavior Kanye West had allegedly engaged in during his nine-year partnership with the company. Allegations include sexual harassment, verbal abuse and bullying. It specified that much of the harassment was provocative and targeted at women.
Rolling Stone obtained its information from a letter addressed to board members and the new CEO of Adidas, sent by former high-ranking employees of Kanye West who chose to remain anonymous. "He has, in years past, exploded at women in the room with offensive remarks, and would resort to sexually disturbing references when providing design feedback," the letter stated. "This type of response from a brand partner is one that Adidas employees should never be subjected to, nor should Adidas leadership ever tolerate."
The letter, titled "The Truth About Yeezy: A call to Action for Adidas Leadership" mentions that staffers were told there was an unwritten rule handed down from Adidas management. They said, "Kanye is just Kanye" which seemed to be their way of dismissing his vulgar rantings and bullying. They accused Adidas of refusing to protect employees from West and for dodging accountability for allowing it all to happen.
Kanye West has publicly admitted to having a pornography addiction that destroyed his family. Adidas collaborators report that West often shared online porn with them, including sex tapes of him with various women, including ex-wife Kim Kardashian. The collaborators defended their decision to not address the porn issues directly, saying that it went along with his persona as an "edgy artist."
Rolling Stone sent multiple, detailed questions to Adidas executives, who responded with a brief statement. They said they would not discuss any details, events, private conversations or any other factors that contributed to their decision to sever their partnership with Kanye West. Adidas also declined to comment on any speculation related to the private investigation into West's conduct.
The magazine also attempted to reach out to Kanye West for comments about the allegations. They received no reply despite reaching out through direct messaging and intermediaries. West recently stopped working with his publicist and his high-profile attorneys dropped him as a client.
Kanye West, who has legally changed his name to Ye, released a 16-minute video on YouTube addressing his antisemitic comments. The video has since been removed, but CNN says that West did not specifically apologize for the remarks. He spoke about other comments he's made about George Floyd and Black Lives Matter and appeared to want to distance himself from any type of hate group.
"I think Adidas felt like cause everyone was ganging up on me that they had the right to just take my designs," West said. In the video, the artist addressed what appeared to be a small crowd of paparazzi and bystanders. He also said that he felt "…this is God humbling me right now."
Kanye West closed the video of his remarks in prayer. "I have no association to any hate group," West said, "If any hate happens upon any Jewish person, it is not associated (gestures to himself) because I am demanding that everyone walk in love."
According to CNN Business, Adidas says it will continue to sell sneakers and apparel designed by Kanye West because it owns all Yeezy line design rights, including any future colors or variations. However, the products will be stripped of their Yeezy name and branding. Losing the partnership cost Adidas profits of more than $250 million and lost revenue of $500 million, which it hopes to regain by continuing to sell the popular designs.
---