There is a new hotline everyone needs to be aware of, 988. This connects individuals to call centers with trained mental health experts.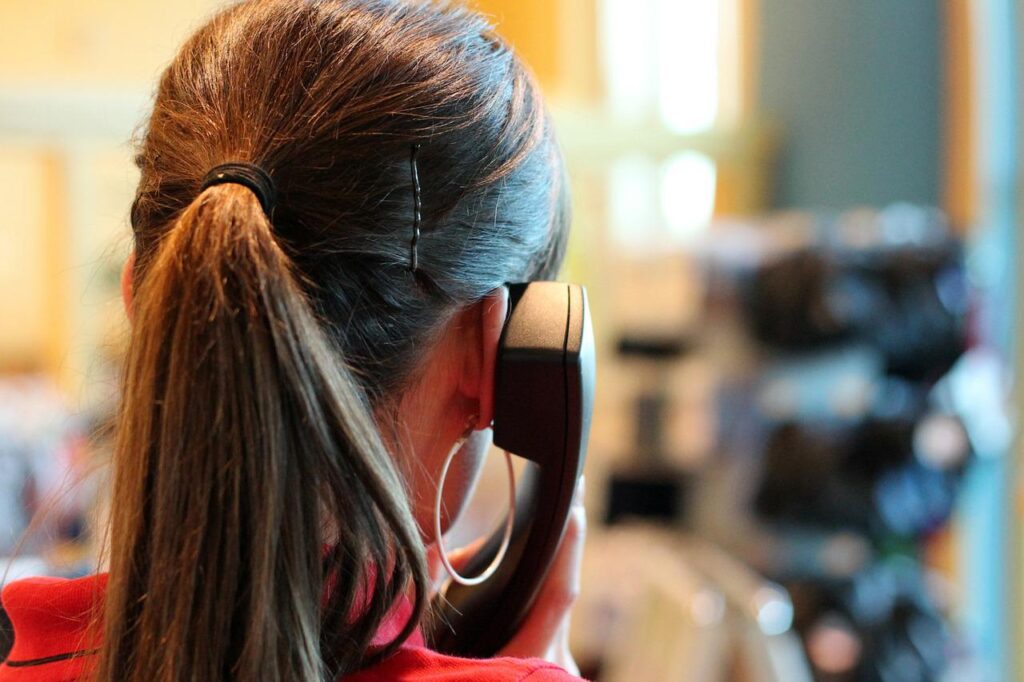 If anything, the COVID pandemic has shined a big spotlight on the ills that have taken over a significant portion of our country. Some will even say that the COVID pandemic has been the cause. Though issues with depression and mental health have been ongoing for quite some time, COVID has only exacerbated them. The battle to come up with solutions to help tackle the mental health crisis was given a big boost last month as the 988 Call Centers came online in what has already made a huge difference.
The new 988 Call Centers are modeled directly after the 911 system. The new three-digit line is called the 988 Suicide & Crisis Lifeline, giving those in need a quick, easy-to-remember number. Once dialed, it will connect anyone who is feeling suicidal or experiencing any other mental health crisis to a trained mental health professional.
The main goal for the new 988 Call Centers is to make it much easier for those in need to call for help. The hope for mental health advocates and lawmakers across the nation is that this new 988 number will also be the start of how our mental health system works. To make this happen, the Biden administration kicked in over $400 million to build up our outdated crisis centers and the other mental health services that have been called "lacking."
"If you are willing to turn to someone in your moment of crisis, 988 will be there," Xavier Becerra, the secretary of the federal Department of Health and Human Services, said via NPR. "988 won't be a busy signal, and 988 won't put you on hold. You will get help."
What this new 988 number does is it fills in the huge gap in the mental health care crisis. For the most part, before the 988 Call Centers, most people who were contemplating suicide or having mental health issues would dial 911. While 911 is our nationwide emergency line, the 911 service was not set up nor intended to handle suicide calls or other mental health troubles. Oftentimes callers would end up in emergency rooms waiting sometimes days to get the proper care they need. Sometimes these calls would lead to engagement with local law enforcement that routinely did not end well for the caller.
"Unlike other medical emergencies, mental health crises overwhelmingly result in a law enforcement response," says Well Being Trust president, psychologist Benjamin Miller. "If you look at the data from the police, about 20% of their total staff time is spent responding and transporting individuals who are experiencing a mental health crisis." To make his point perfectly clear, Miller says that last year alone over 2 million people with serious mental health issues were booked in jail.
The idea of the 988 Call Centers has been around for a number of years. Former President Donald Trump signed a bipartisan bill that became law and became the creation of the 988 number as a way to hopefully move away from 911 and have all mental health crises go through the new number. The 988 is a joint effort by the Department of Veterans Affairs, the Department of Health and Human Services, and the Substance Abuse and Mental Health Services Administration.
So, what happens when you dial 988? This new lifeline will connect the caller to the already existing network of over 200 local crisis call centers across the nation. The National Suicide Prevention Lifeline will continue to function and can still be reached at their 1-800-273-8255 number, but the calls will redirect to the 988 call centers. As you can easily see, remembering the simple three-digit number will be much easier for all.
Regardless if you call or text the 988 number, you will be connected with counselors who are explicitly trained to deal with these issues. The counselor with whom you are connected will be at a crisis center located closest to the caller. Now, on the chance that the local crisis call center is too busy and unable to respond immediately, the call will then route to one of the 16 backup crisis call centers located across the country.
According to the data from the National Suicide Prevention Lifeline to Chuck Ingoglia, CEO of the National Council for Mental Wellbeing, "We know that close to 90% of people who call get what they need from the phone call." The hope now is that with an easier number to memorize, the 90% will jump even higher. Ingoglia did say that the remaining 10% possibly needs more support or even in-person care.
As for in-person care, that is one more goal with the 988 Call Centers. Having boots on the ground to help with mental health issues can be key in many instances. Angela Kimball is the senior vice president for the nonprofit Inseparable and shared her experience she and her son had to deal with. "He'd ripped out all the kitchen cabinets. He smashed the stove with a sledgehammer," Kimball told NPR. "He was talking about how soap was poison and how he felt like he was being surveilled."
But a call to the local crisis center brought out the mobile team to her son's home. When they arrived, they spoke kindly to her son, they were respectful to her son. Not long after, her son went willingly with the crisis team and got the help he needed.
One 988 Call Center worker understands the importance of being on the front line. Michael Colluccio works at a call center in southeastern Pennsylvania and shared what his typical day looks like. His calls can be from adults throughout the entire age spectrum as well as kids as young as 10 years old. One evening he speaks to a female whose partner was taking drugs and making threats. What started as a plea for help for her partner turned into a plea for help for herself.
Another call, a young man, has dialed in because he simply couldn't take the stress of college anymore. "Sometimes it's more of an immediate intervention because sometimes people call with pills in hand and are actively considering ending their lives," Colluccio said to NPR. "There are people who have called and said, if you did not pick up, I'd have killed myself."
Hats off to the professionals who man the 988 Call Centers. Mental health continues to be a growing issue throughout the country and these services are necessary. The call centers are just hoping to get more professionals to answer the phones as they are routinely fielding more calls than they can handle. Let's hope that help comes soon.