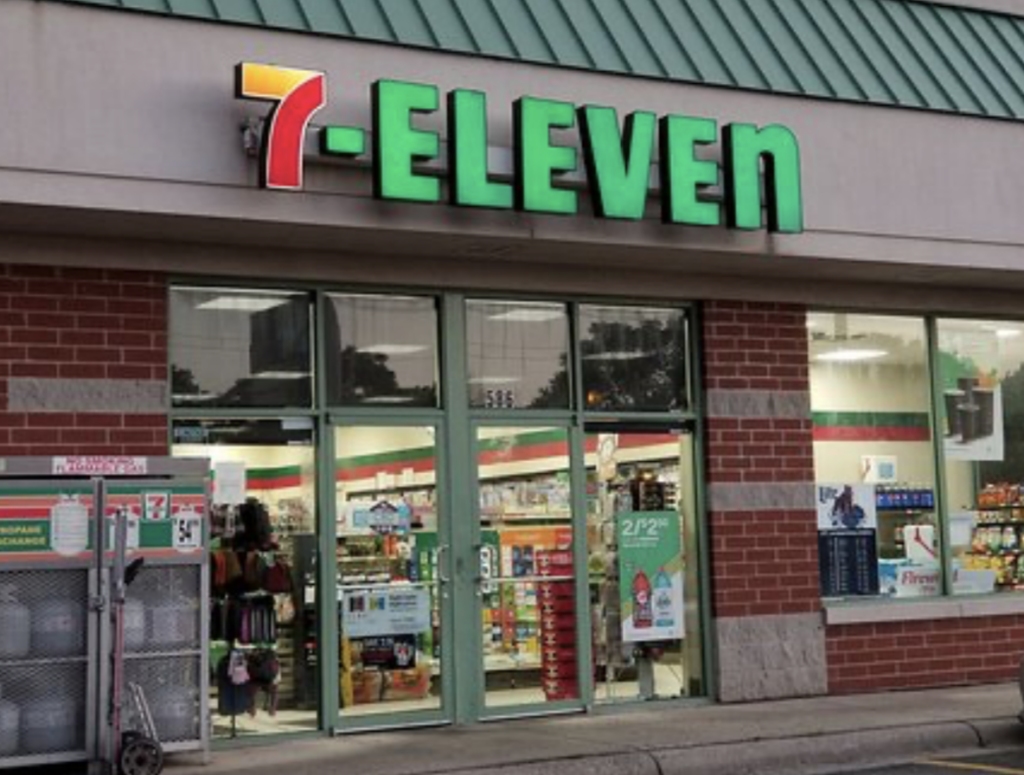 Convenience store giant 7-Eleven has cut roughly 880 corporate jobs in the United States a year after completing its $21 billion acquisition of rival Speedway. The move comes as American businesses have been dealing with broadening inflationary pressure, affecting everything from groceries to gas. As such, several organizations have been cutting down on hiring and conducting rounds of layoffs in an attempt to drastically lower their expenses.
Owned by Japanese retail conglomerate Seven & i Holdings Co, the firm acquired Marathon Petroleum Corp's Speedway gas stations for $21 billion in 2020. The deal boosted its 7-Eleven store count in the United States and Canada to about 14,000. Then last year, American activist investor ValueAct Capital bought a $1.53 billion stake in Seven & i Holdings. It has been urging the company to make structural reforms and sell off assets at 7-Eleven ever since. According to Reuters, the holdings company promised to revamp its board in April as it seeks to accelerate overseas growth.
The retailer has also been dealing with higher gas prices, which have resulted in some folks not filling up their vehicles as often and not buying extra goods in stores. Now, 7-Elevn has eliminated corporate positions at its support centers and field support operations in Texas and Ohio. Speaking about the layoffs, a spokesperson told Reuters, "We are just over a year into our integration process following the $21 billion Speedway acquisition and have made significant progress." As with any integration, the firm's approach includes assessing its combined organization structure.
7-Eleven currently operates more than 13,000 locations across North America, according to its parent company's most recent annual filing, almost 9,500 of which fall under its namesake banner. In an emailed statement to CNBC, a company representative explained the reasons for the job cuts so close to the merger. "As with any merger, our integration approach includes assessing our combined organization structure. The review was slowed by Covid-19 but is now complete, and we are finalizing the go-forward organization structure."
The retailer initially bought Speedway to boost its presence in America, particularly in the Midwest and along the East Coast. But The Federal Trade Commission claimed that the takeover of Marathon's Speedway subsidiary violated federal antitrust laws. 7-Eleven was later ordered to sell over 200 retail outlets to settle the matter. While the company didn't confirm how many staffers it has in the U.S, it did admit that cutting jobs wasn't easy. "These decisions have not been made lightly, and we are working to support impacted employees, including providing career transition services."
Meanwhile, 7-Eleven has been testing its "Evolution" stores that offer customers special coffee drinks, local food, and features such as mobile checkout. It opened its ninth new location in Dallas, in June. The store boasts customizable beverage options, a premium cigar humidor, and the latest digital innovations in addition to Laredo Taco Company, a popular south Texas restaurant concept known for its authentic flavors on the Texas and Mexico border, according to the press release.