A collaborative research effort conducted by McKinsey & Company and LeanIn.Org revealed that women in leadership roles are more likely to leave their position due to a lack of recognition for their work and consistent undermining.
Women who ascend to leadership roles at work are more likely than ever to quit. According to a Women in the Workplace report from McKinsey & Company in partnership with LeanIn.org, the desire to quit is driven by multiple dissatisfactions on the job. Women executives say that their frustrations include having their authority undermined and not getting recognized for some of their key efforts.
The annual data gathered across hundreds of participating companies shows that for every 100 men, only 87 women are promoted from an entry-level job to manager. Of the participating companies, 60% of the managers were men, and the majority of those were white. Only one in four people at the highest levels of leadership were women executives, and only one in twenty was a woman of color.
"For the eighth consecutive year, a 'broken rung' at the first step up to manager is holding women back," wrote the report's authors. "As a result, men significantly outnumber women at the manager level, and women can never catch up. There are simply too few women to promote into senior leadership positions."
The authors of the McKinsey/LeanIn.Org report described companies as being "in the midst of a great breakup" when it comes to how women executives are walking out the door in droves. Some believe the pandemic is partly to blame, as it provided opportunities for women to ponder their priorities in the workplace. As one Black female executive said, "I think people have come through the pandemic feeling a bit more empowered. We've realized that being in a toxic environment where you're not happy is just not worth it."
The McKinsey/LeanIn.Org report features an in-depth look at how flexibility, remote and hybrid work impacts women's experiences on the job. It also provides insight into the biases and barriers Latinas, Black women, Asian women, LGBTQ+ women, and women with disabilities face when they do climb the ladder into management. "Despite modest gains in representation in senior leadership over the last eight years, women — and especially women of color — are still dramatically underrepresented in corporate America," the report said.
Women executives surveyed said that they were twice as likely as men to devote "substantial time and energy" to ensuring the well-being of their employees and advancing the causes of diversity, equity, and inclusion. However, they said they don't feel like they get rewarded for their efforts. Forty percent of them also said that perspective is backed up by performance reviews that never acknowledge these specific things.
It appears that corporate America has also failed to acknowledge how much women executives are willing to walk away from their current positions to get the life/work balance they need. About half (49%) of the women executive respondents said that flexibility is one of their top three considerations when deciding where to work. In comparison, only 34% of the men leaders said flexibility was a top concern.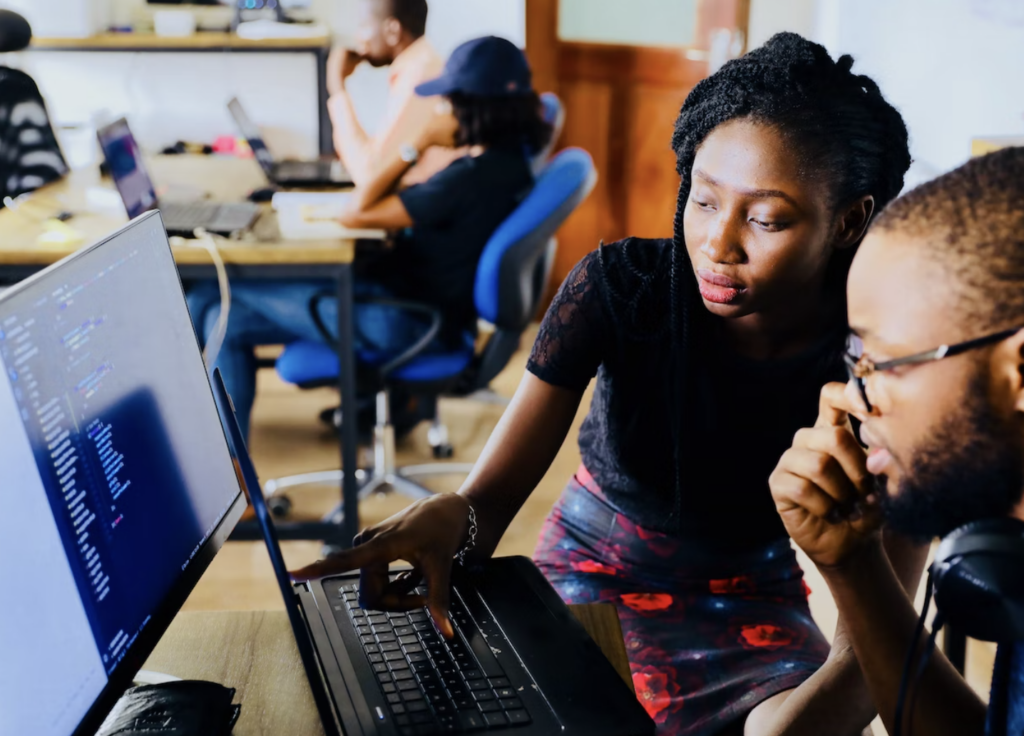 Additionally, women executives were more than 1.5 times more likely than their male counterparts to abandon a job for one that's more committed to diversity, equity, and inclusion. "Women leaders are leaving their companies at the highest rate ever, and the gap between women and men leaders leaving is the largest it's ever been," the study's authors noted. They added that for every woman who gets promoted up the company ladder, two are choosing to leave for various reasons.
Men and women executives wondering how to mend the "great breakup" can find help within the McKinsey/LeanIn.Org report. The authors included best practices for advancing and retaining women employees at all position levels. These data-driven recommendations include guidance on closing the gap between a company's expectations of managers and how they train and reward managers for performing these roles.
Other suggestions for companies to improve include being mindful of promoting men and women executives at similar rates, and monitoring the results. The authors suggest that adding diversity, equity, and inclusion performance metrics could help men do better in that regard. Finally, companies should recognize the value of flexibility and evaluate the measurable results from employees who take advantage of remote and hybrid work opportunities.