Uncover why its customary to kick back a couple of Irish pints on St. Patrick's Day.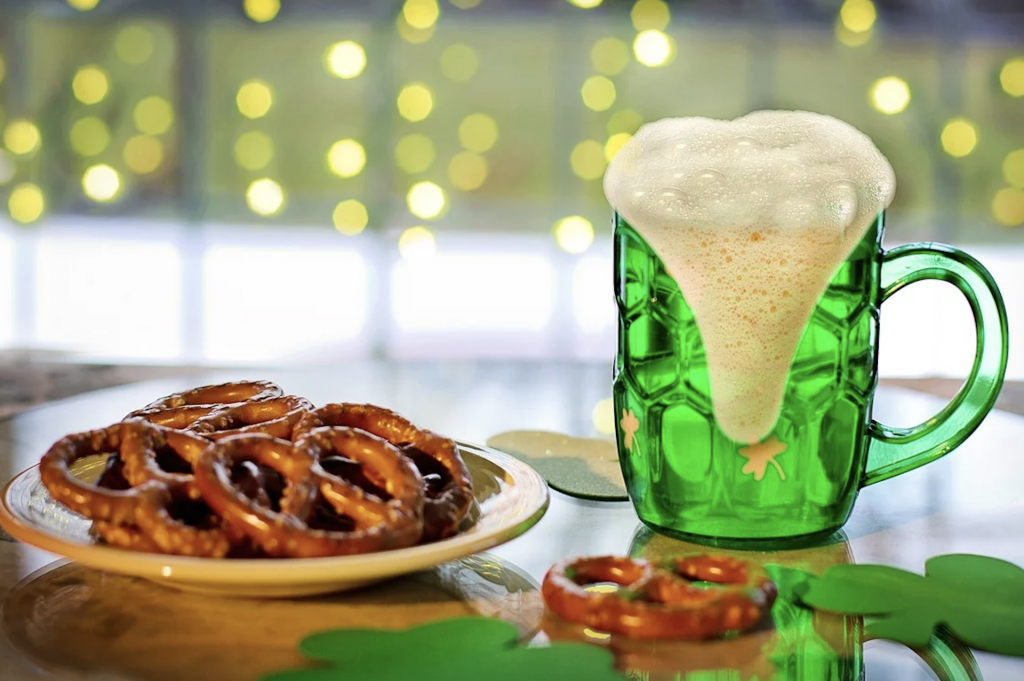 In the United States, St. Patrick's Day and the days leading up to it are characterized by hues of emerald decorations, celebratory parades, and shamrocks galore. Even big-name restaurants partake in the festivities. McDonald's has been releasing its signature Shamrock shake in celebration of the Irish-derived holiday for decades. Now, even Dunkin' Donuts is getting in on the action with its new green-colored macchiato. All in all, St. Patty's day is a time when people get together, cook corned beef and cabbage, and kick back a few (or more) Irish brews. In fact, in the US, even if you're not Irish, you are on St. Patrick's Day! 
It's clear that St. Patrick's Day is a holiday that is enthusiastically celebrated and revered, but did you ever wonder how we got to this point? Why is St. Patrick's day a day at all? And why is it a part of the tradition to enjoy some hearty malt pints in honor of the good old Saint? We were curious to know. So we dove deep into the origins of the day itself to uncover the answer behind why we celebrate and celebrate in such the ways that we do.
JUST WHO WAS ST. PATRICK?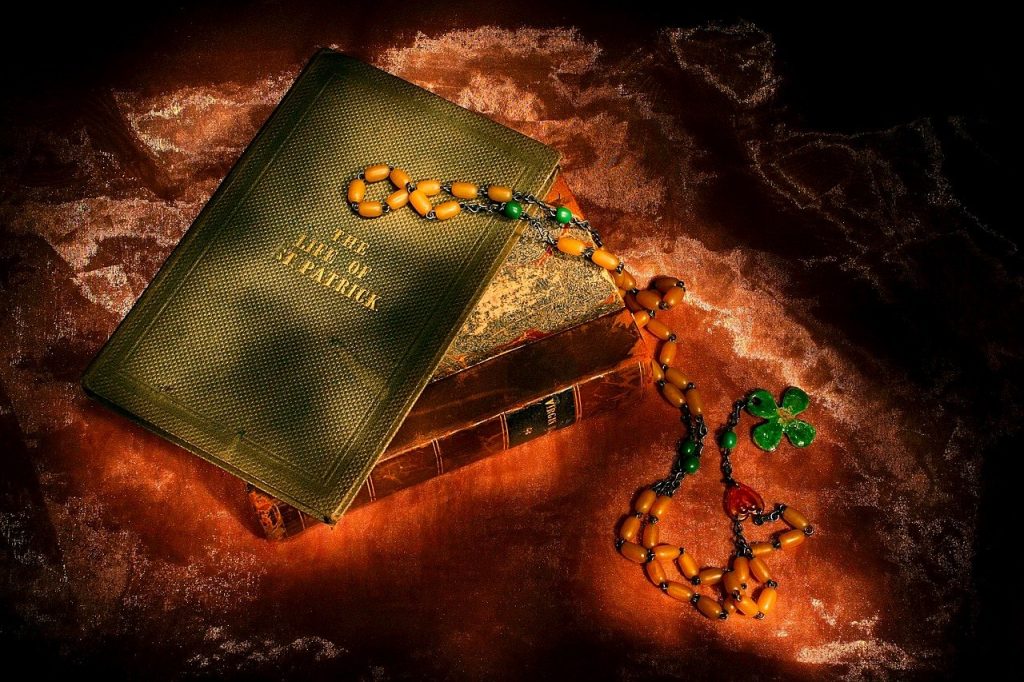 Saint Patrick is the patron saint of the entire country of Ireland, unfortunately, however, much of his life is shrouded in mystery. What is known, is that St. Patrick was actually born in Britain and lived during the fifth century. It is thought that around the time he was 16 years of age a group of Irishmen came to loot, pillage, and raid his hometown at which time they captured Patrick, brought him back to Ireland, and enslaved him.
The History Channel detailed that it remains unclear as to exactly where he was enslaved, but it is certain that during this time Patrick turned to his religion, Christianity, as a means to get him through. Following approximately six years of subjugation, according to his written accounts, he began to have dreams that he believed were from God telling him to flee Ireland. He did so successfully.
After St. Patrick returned home to England he once again began to have dreams that he believed were from God telling him that he needed to return to Ireland to spread the Christian faith. He did not do so right away, he studied for 15 years and became a priest. After which he did return to fulfill what he felt was his mission. He introduced the Irish people to Christianity by incorporating Irish imagery and tradition with Christian rituals, and he did so successfully. Unfortunately, to this day, despite St. Patrick's connotation of being the patron saint of Ireland, he was never officially canonized by the Catholic Church.
EARLY ST. PATRICK'S DAY CELEBRATIONS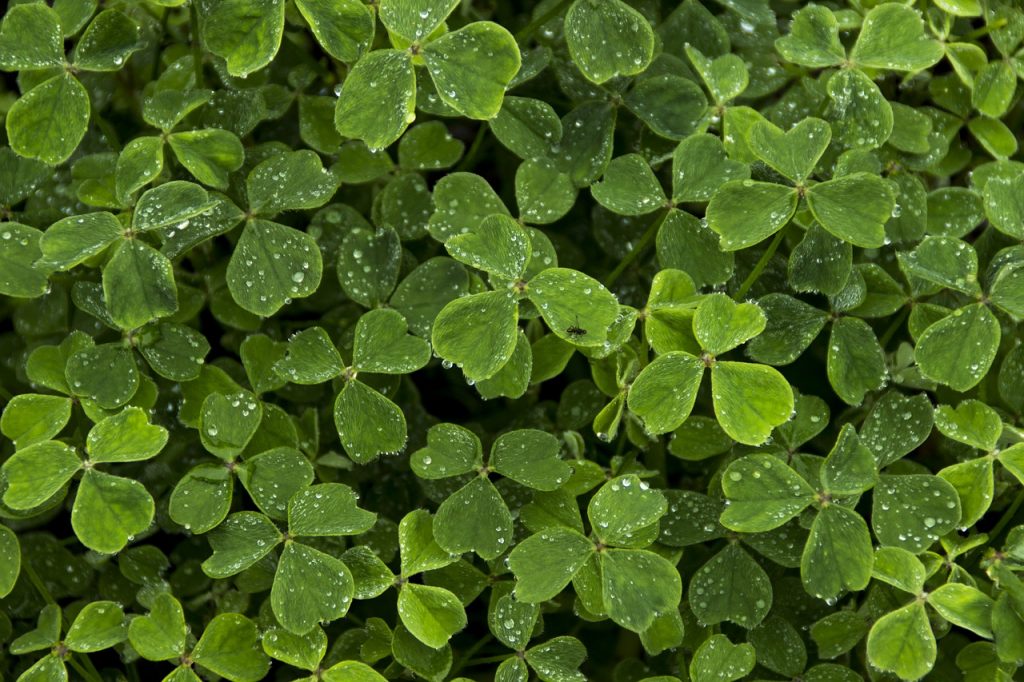 The first celebrations in honor of St. Patrick were thought to have taken place as far back as 1,000 years ago on the date that St. Patrick is presumed to have died, March 17th. Early festivities were not so dissimilar from celebrations today. People went to mass to honor St. Patrick's achievements and then later they would partake in hours of dancing, dining, and indulging in a plethora of Irish spirits. Still, the focus of these festivities was largely focused on the religious aspect and far more modest than more modern celebrations.
ALL-AMERICAN TRADITIONS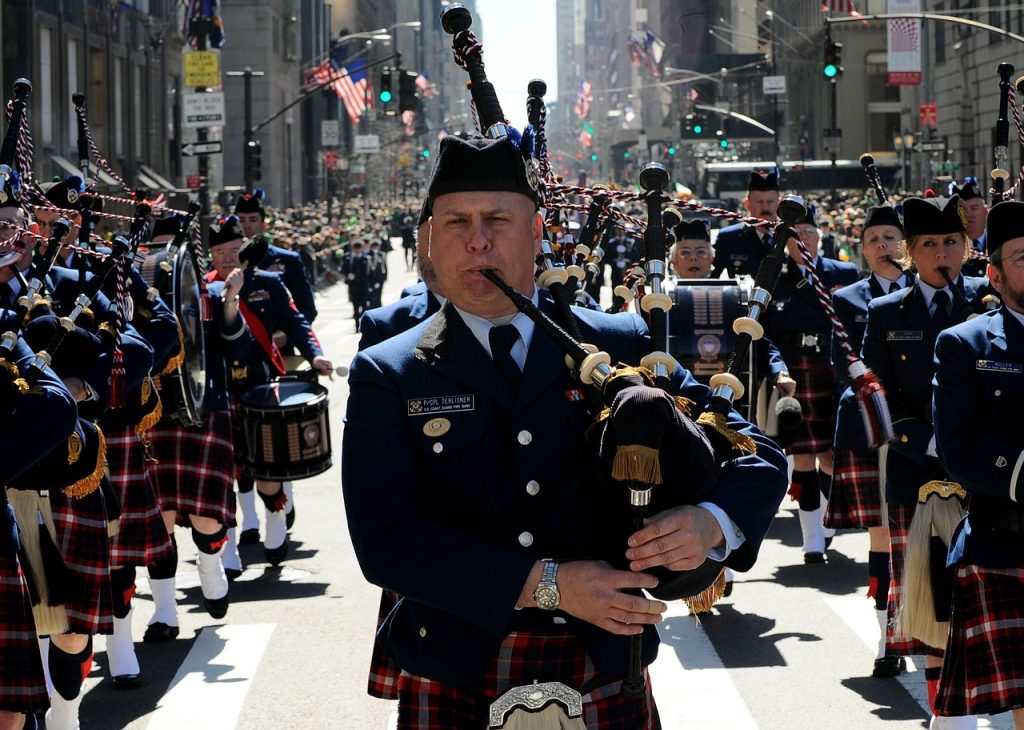 So how exactly did St. Patrick's Day evolve from the modest Irish celebrations to the ostentatious displays of adoration and unceasing pub crawls that largely define the day in the US today? The evolution and growth of St. Patrick's day festivities can largely be traced back to Irish immigrants who came to America, first beginning in the 1700s. In Boston, in 1737 a group of Irish Immigrants gathered together to celebrate and from the Charitable Irish Society. They did so as a way to boost morale and offer support to new immigrants.
A couple of decades later the New York City St. Patrick's Day Parade would be birthed when British redcoats marched in line as they made their way the street of the Manhattan to feast on a bountiful St. Patrick's day brunch. However, the parade didn't really take off until Irish immigration increased tenfold during the mid-1800s when many fled Ireland to escape the potato famine ravaging the country.
The potato famine immigrants were the first people to adopt the traditional Irish meal eaten on St. Patrick's day to a more economical version. Instead of eating ham and cabbage, these struggling immigrants opted for corned beef and cabbage. The new food pairing not only stuck, it quickly took off. And that was only just the beginning. Those early immigrants laid the foundation for the celebratory traditions widely practiced today.
MODERN DAY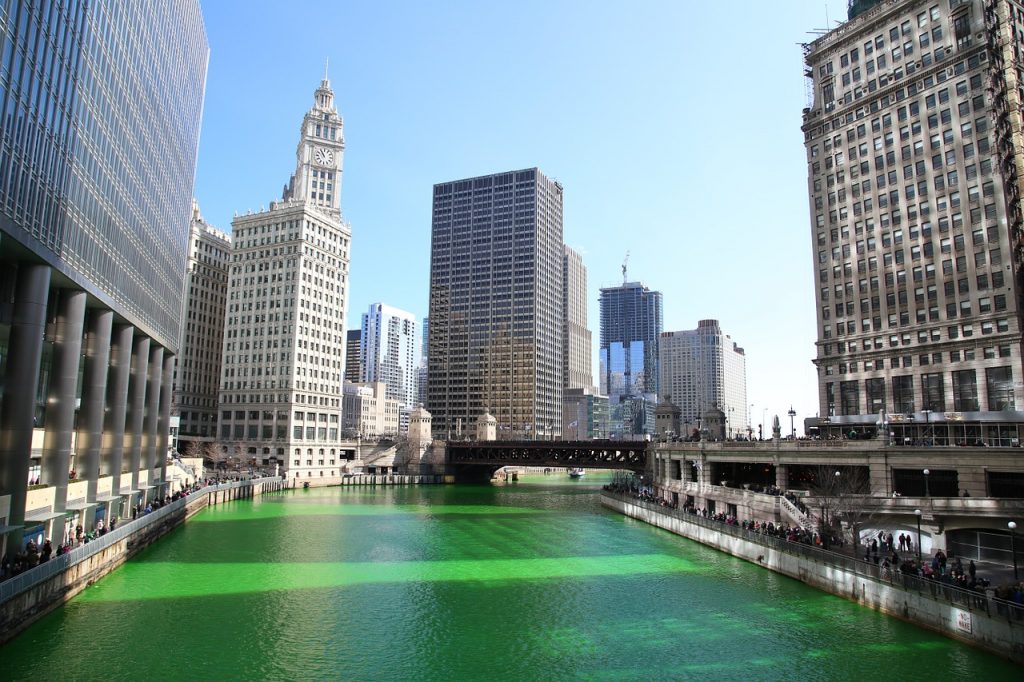 Thanks to the zest of those early immigrants yearning to hold onto and honor both their Irish culture and ancestry the framework was lain for an explosive array of St. Patrick's day traditions to emerge. So, today we adorn ourselves in green hues, proudly display our pots o' gold and Leprechaun decorations, and enthusiastically enjoy our Shamrock shakes and macchiatos. And yes, eagerly indulge in some delicious Irish pints. 
---