Wendy's is about to make some big changes, the fast-food giant has plans to radically redo all its restaurants in the coming years.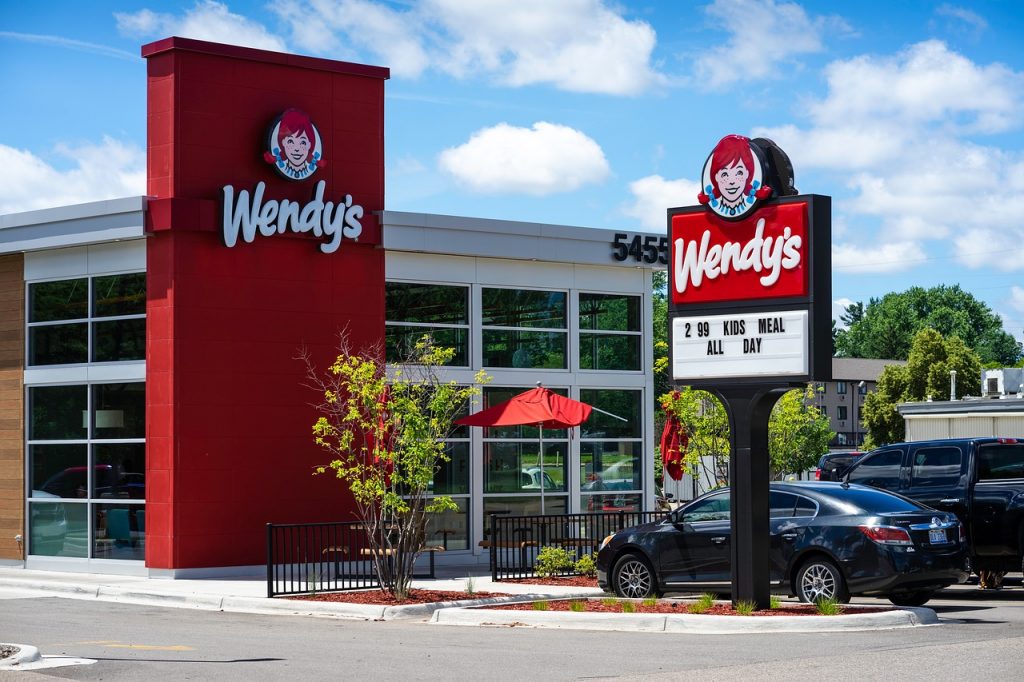 Enjoying a meal out has always been an almost national pastime. Americans love their restaurants – sit-down and fast food alike. So when the pandemic impacted our ability to eat out, it came as a huge blow. Thankfully, digital orders and delivery services came to the rescue. Your favorite good delivered straight to you is a hard convenience to give up. This way, you don't even have to leave work (or your PJs). That is why even with news that pandemic restrictions were easing, the new dining pattern didn't really change. Now restaurants like Wendy's are taking major steps to keep up with the shift.
A large part of the change is the uptick in the use of delivery services, such as DoorDash, Grubhub, and Uber Eats. Whether you are in your office, working from home, or hanging out at the pool, these services make it easy to eat out….while staying in. On top of that, many customers opted for placing digital orders so they could swing by and pick up their food. Wendy's, in particular, saw an enormous spike in digital orders. The most recent earnings report shows digital orders making up 9% of their US sales. It is a 2.5% increase over the prior quarter.
To account for the changing way people are dining, Wendy's is taking drastic steps in remodeling its stores. News of the redesign came this week. The company has plans to complete its first store in 2023 in Ohio. Per the company statement, its goal is to achieve peak performance in convenience and speed.
The changes Wendy's is making will be inside and out. Some new external features include a pick-up shelf, a parking spot for mobile orders, and a dedicated window for delivery drivers. This window will drastically improve delivery times, with drivers no longer having to go inside and wait in line to retrieve orders.
Inside, the restaurant will feature new lighting, new grills for better temperature control and increased speed, and kitchen overhauls. The updated kitchens will get turned sideways. The new concept will feature gallery-style kitchens that run along the length of the storefront. In theory, this will allow for more efficiency and streamlined movement amongst team members. Wendy's hopes it will result in faster production and an improved customer service experience.
Even better, Wendy's will be expanding their menu. Nothing definitive has officially gotten released to the public yet. But since the classic fast food chain is known for innovative and flavorful menu options, customers will definitely eagerly await the new treats as they roll out. However, we do have a sneak peek at what may be coming. This week's news of a new breakfast item made some waves – dippable french toast sticks.
With any luck, other restaurant chains will start following in Wendy's footsteps to keep up with market demand. While the pandemic may be over, some of our new habits and routines are here to stay. Those that change with the times will likely win over more customers in the long run.