Robots are becoming more commonplace in restaurants across the nation, now Uber Eats is looking to capitalize on the new trend, too.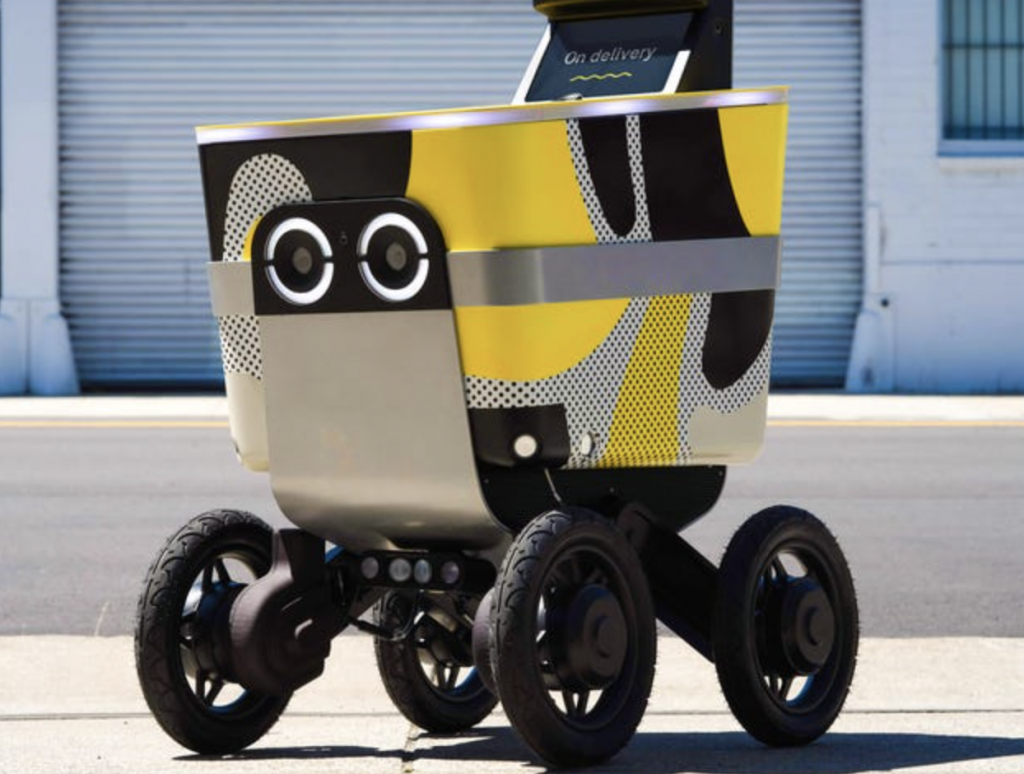 Uber Eats is an innovative app launched in 2014 that allows registered users to order from participating restaurants, convenience stores, and an increasing list of other types of businesses to have food, health items, and even your favorite snacks delivered to your front door. The COVID pandemic provided the idea for a contactless delivery process, where you pay for your items on the app using your iOS or Android smartphone, provide a selected tip for the delivery driver, and your items are left at your front door. All of this happens while the app tracks the route of the driver and provides a level of added security with a photo of the vehicle and the delivery driver. 
According to CNet, during the second annual Go/Get 2022 live stream convention, Uber Eats revealed the next big thing will be the delivery of a customer's order by using a robot. These contact-free deliveries will be for short-range customers with the use of a sidewalk robot. Uber Eats will be kicking off two autonomous delivery pilot programs in West Hollywood and Santa Monica California. Uber Eats will also be looking to update the app with voice ordering capabilities, in-venue ordering, and pilot autonomous delivery that will continue to make the food ordering process from the app even more convenient over the coming year. 
Ordering food from mobile app delivery services such as Uber Eats can be expensive, since most of these companies charge delivery fees, and service fees, and suggest customers tip their drivers. This growing issue has only gotten worse in recent weeks, as Uber has instituted a temporary surcharge on rides and deliveries to combat rising gasoline prices in the United States. The fee is equal to less than a dollar per ride or order, but it adds to the growing cost of home delivery services.
Using autonomous electric car delivery methods and sidewalk robots could help make food delivery services more affordable, which is proving to be true during the initial trial program. Though the Uber company is more prominent in the rideshare market, Uber is also a major player in the food delivery industry behind the scenes of Uber Eats. It uses individual contractors that choose to deliver food and groceries at their convenience by utilizing an app. When these contractors log onto the service app and are ready to work, they are given orders by customers based on their location. The contracted employee is paid the same day based on the jobs selected.
The delivery service is only growing, as Uber is expanding their offerings to include grocery deliveries in select cities. Last year, Uber Eats added more than 400 towns and cities to the ever-growing list of areas that provide grocery delivery services, which rounds out the trifecta of Uber's rideshare, food, and grocery delivery options. With autonomous robots and vehicles as part of the fleet, Uber could make even more deliveries in the United States, and make it affordable and easier to get what customers need or want without having to leave the comfort of their homes.