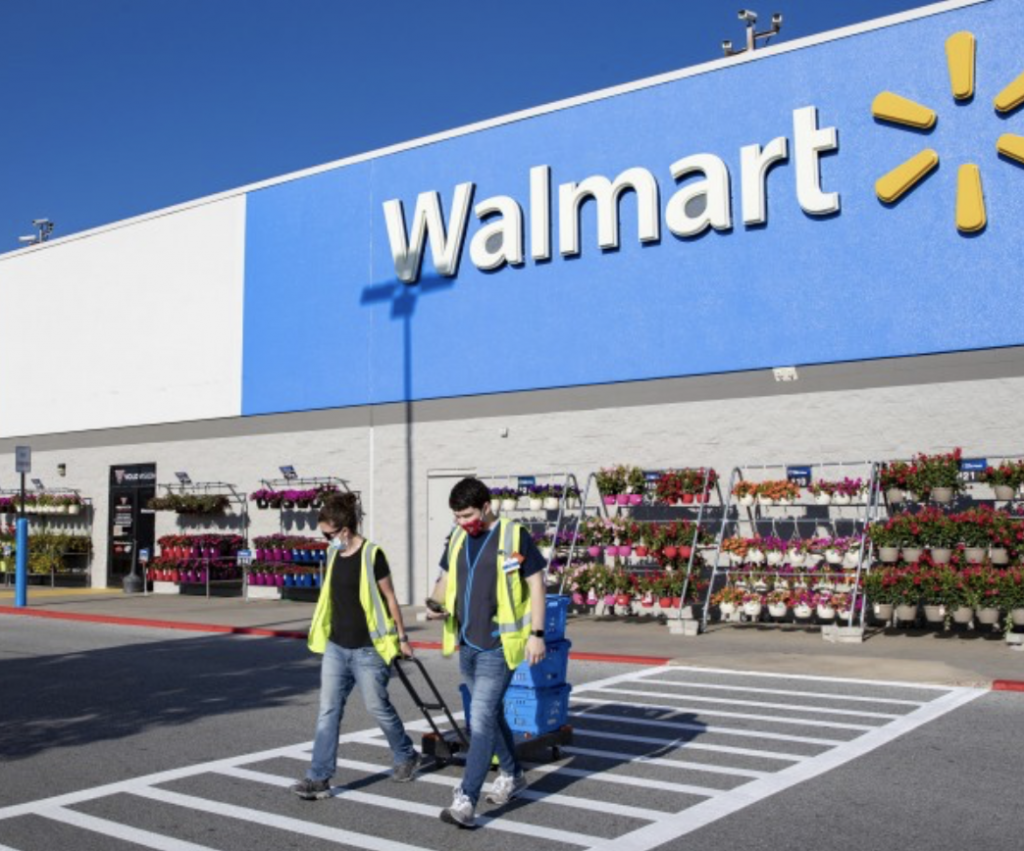 Walmart is not exactly the cream of the crop in terms of retail employers. In the past, the company has come under scrutiny for things such as worker compensation and workplace safety. In fact, just recently stores were found to have stockrooms so full of overstock that employees were unable to reach the restroom, among other safety issues. Now employees are shedding light on aggressive tactics Walmart is using to force its workers to sign up for its Walmart+ subscription service. 
Walmart+ is a subscription service that the company launched about a year and a half ago. It is meant to serve as competition to Amazon Prime. Those subscribing to Walmart+ get various perks like savings on fuel, free shipping when ordering online, and early access to special deals. Walmart decided to begin offering Walmart+ free to all of its employees on March 15, 2022. However, what first seemed to be a nice gesture from the company has now morphed into what one employee told Business Insider is akin to "full-on harassment" should a worker decide not to sign up. "It has become full-on harassment at this point, where multiple managers on multiple different occasions, sometimes even in the same day, have asked us if we have signed up for Walmart+," detailed the employee. 
Another employee spoke of similar coercion methods being used at the Walmart they work at. The employee said that when the perk was announced it was just casually being mentioned. However, fast forward to the present, and "they were hunting down people with a list of who hadn't signed up for it yet," said the employee. Yet another recounted that a human resources employee set themselves up near the back of the store where employees clock in and clock out to make sure each employee was signed up for Walmart+. 
Although just speculation, it's likely that Walmart is being so forceful with employees regarding singing up for its subscription service because it saw a decline in the number of people using it. Consumer Intelligence Research Partners inferred via an analysis that they conducted regarding Walmart+ subscribership that the service lost a significant number of subscribers after steady growth for five fiscal quarters. 
Logically then, Walmart is likely leveraging its workforce to not only boost its subscription numbers but also to drive more customer subscriptions by having employees advocate for the service based on their personal experience. A blog post published by Walmart+'s general manager Chris Cracchiolo alluded to that very intent. "This new associate benefit is not only our way to say thank you for all they do, but it's also so associates can use our membership, tell us how it's going and ultimately speak to customers about it from personal experience," read a portion of the post. 
At this point, Walmart has yet to comment on the allegations being asserted by employees who feel they are being coerced into signing up for a service that they do not want. However, considering the number of people coming forward it certainly suggests that something that was once touted as an optional perk is decidedly being used as a tool to drive Walmart+ subscriptions whether employees like it or not.