The US states with the best food include but are not limited to Hawaii, Texas, Nevada, New York, and Maryland.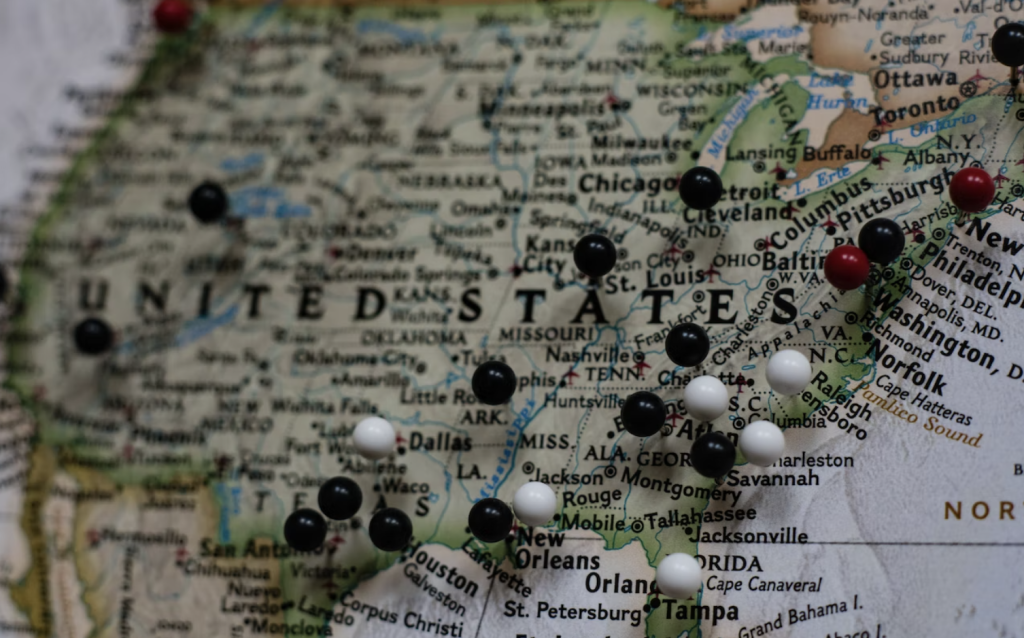 Before paying for flights or reserving hotel rooms, it's good to know what kind of food awaits you at your next vacation destination. Katherine Parker-Magyar is a travel writer and regional foodie who has been to all 50 states in search of the best food. She shared her insights with Insider.com, revealing which states rank in the top ten for America's best cuisine.
Of course, taste is completely subjective. What ranks as the best food for Parker-Magyar may not even be something you're willing to try. But finding out what certain states do really well can definitely play a part in deciding where to travel next.
Parker-Magyar says that when it comes to freshness, Hawaii has the best food in the US, hands down. "Foodies everywhere should bump America's 50th state to the top of their travel wish list because there's so much more to Hawaii's food-and-drink scene than Mai Tais and Blue Hawaiians," she said. "Even though chefs around the US are making their own variations of island staples like shave ice and poke, I have yet to find anything that compares to the local Hawaiian cuisine."
Enjoying authentic Tex-Mex food in the state of Texas is the writer's next recommendation. The Lone Star State's barbecue is also legendary, with brisket high on Texas' best food list. Any local cuisine in Texas is worth a try and the local food trucks cannot be beaten.
Parker-Magyar finds Maine lobster so appealing, she was willing to risk illness to continue enjoying it after she developed a seafood allergy. Louisiana's alternative to lobster, the tiny crawfish, also makes her must-have list. Go for a spicy crawfish boil with corn, potatoes, and sausage—and be sure to suck the heads.
Louisiana's best food scene also provides the opportunity to taste some unusual desserts, especially if you travel during Mardi Gras season in February. King cakes taste like oversized cinnamon rolls, and whoever finds the tiny plastic baby hidden inside has to buy the next one. You also cannot visit New Orleans without trying beignets, pillowy rectangles of fried dough covered in heaps of powdered sugar.
According to Parker-Magyar, Nevada has one of the most underrated culinary scenes in the US. Although Las Vegas is known for having some of the nation's best fine dining, Reno deserves a mention. The writer went on the Reno Food Tour and came out of it full and happy, awed by the efforts of the local chefs.
New York, specifically New York City, of course, is its own best food Mecca as the nation's biggest cultural melting pot. Name a cuisine and it's there: Ethiopian, French, Cambodian, Indian, and legendary Italian. Parker-Magyar ranks New York's Chinatown as having world-class dim sum.
Foodies know that Maryland is famous for one best food, and that's crab. Ranked as the best place to eat fresh crab in the lower 48 states as its famous blue crabs are harvested directly from the Chesapeake Bay. Just try to travel between April and December, keeping in mind that the biggest and heaviest crabs are usually caught in the fall months.
Parker-Magyar says Tennessee has the best food in the south, so much that it occupied her mind throughout her trip to Nashville. Fried chicken just goes down differently when it's bathed in Nashville hot sauce. For the full southern dining experience, wash it down with a glass of sweet iced tea or Tennessee whiskey.
South Carolina is another good southern state for foodies. Every time Parker-Magyar visits Charleston, she orders fresh oysters. "If you get a chance, I recommend ordering wood-fired Sewansecott Oysters when you're there," she says.
Alaska tops out the writer's list of the states with the best food. The king crab rivaled Maryland's blue crabs, and a deep sea fishing trip along the Inside Passage awarded her with halibut and lingcod. She said the fish "became some of the most delicious dinner entrees I've ever had."
---