With its new cereal, Tropicana is aiming to prove that orange juice and cereal pair perfectly together.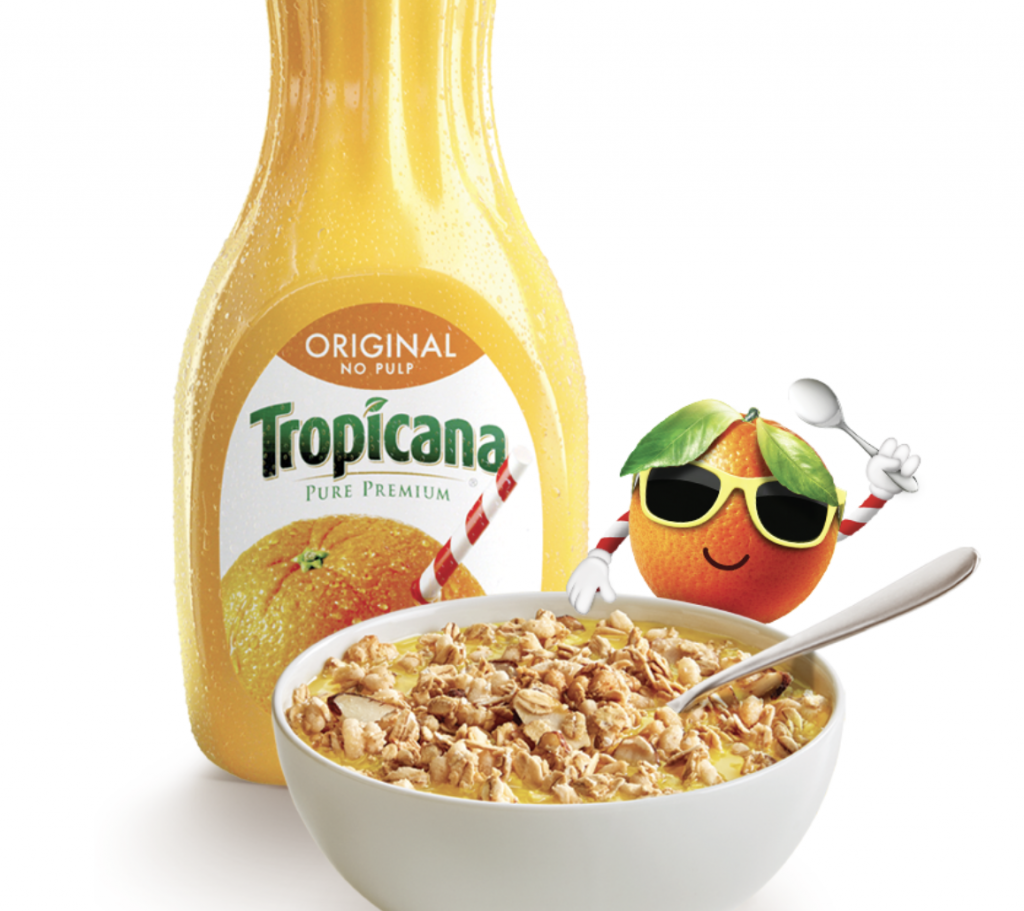 Orange juice is a cornerstone breakfast beverage. Think back to those Saturday morning commercials that were flooded with breakfast advertisement imagery. A good old glass of orange juice was always right there alongside that delicious-looking sugary bowl of cereal. In fact, its presence is what made the cereal "a part of a complete breakfast." Still, the orange juice was never the star of the show. Tropicana wants to change that. EconoTimes reported that the orange juice company is launching its very own Tropicana cereal.
Tropicana is calling its cereal Tropicana Crunch. The purpose of its release is to pay astute homage to orange juice on National Orange Juice Day which falls on May 4th (I guess orange juice has to share its day with Star Wars). While it may seem like an odd combination, Tropicana touts that its cereal was specifically curated with the intent of having orange juice poured over it and for that combination to actually taste good.
The cereal itself is a granola and was crafted to be a honey almond flavor. Tropicana's decision to come out with this combo for its cereal was twofold. First, after extensive testing, the company concluded that granola is the only type of cereal tough enough to stand up to the naturally occurring acids in orange juice. Essentially, flakes would get too flaccid too quick which would serve to ruin the Tropicana cereal experience before it even began. Second, Tropicana is confident that the honey almond flavor will further complement the fruit-derived beverage's bold taste. Take a look at the singular new creation below.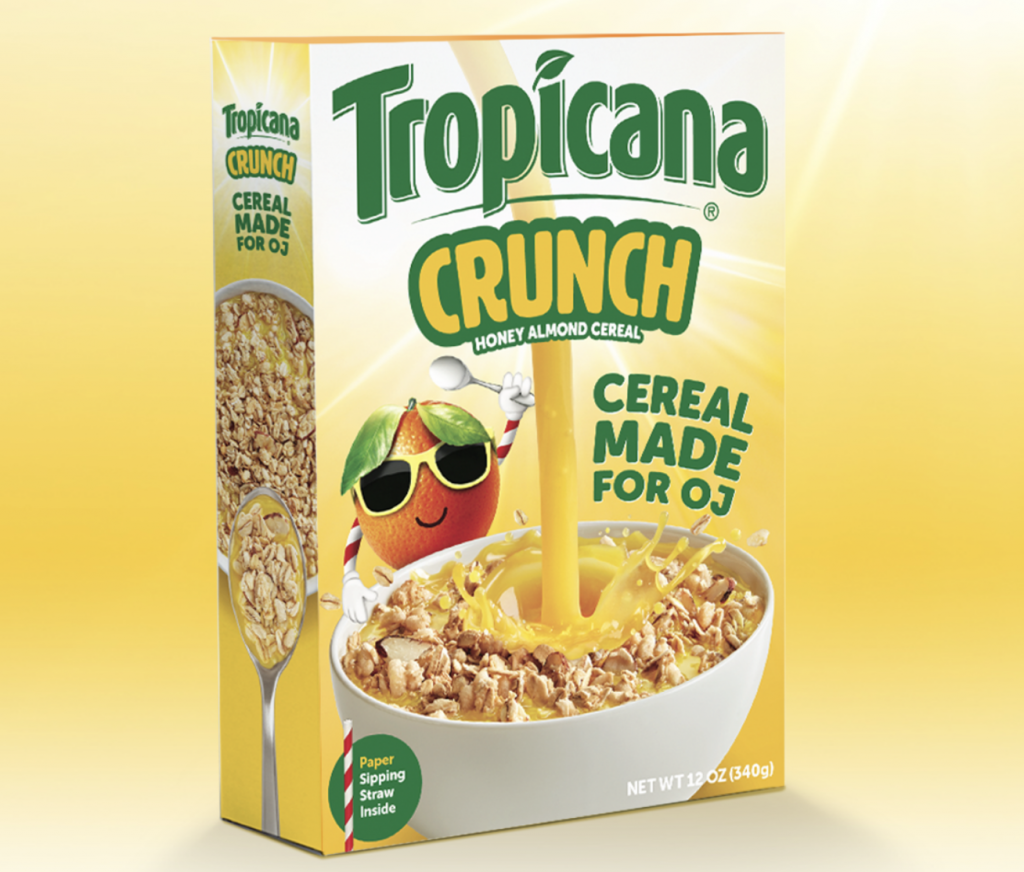 If you're still not sold on the unconventional Tropicana cereal, you are not alone. In fact, the company itself is not even sure if Tropicana Crunch has the potential to take off. In what essentially amounts to the company jesting about its own product, Tropicana's official website proudly states that Tropicana Crunch is the "First Cereal Made For OJ." This is quickly underscored by a parenthetical clause that reads "and maybe the last." Still, Tropicana's unique cereal efforts may not be in vain. The company pointed out via Twitter that there is actually a market for pouring orange juice over cereal. In fact, that market is 15 million people strong.
If curiosity has gotten the better of you and you are itching to get your hands on this odd new Tropicana cereal concoction you'll have to keep your eyes peeled on social media. The orange juice giant has asserted that they intend to give away the cereal in limited quantities on May 4th. On its website Tropicana is directing folks to follow @Tropicana_Juices for any new updates pertaining to the official launch of the cereal. 
Until Tropicana crunch does finally hit the mouths of curious and courageous tasters nationwide the world won't know whether or not Tropicana has a novel hit on its hands of not. One thing is certain though, for those who do gobble up a bowl it will prove to be an experience that would be exceedingly hard to forget. Tropicana stated it best when they wrote, "Prepare your mind and cereal bowl for an unforgettable breakfast experience."
---