Trader Joe's is bringing back the free food samples that customers came to love over the years.
The free food samples that Trader Joe's is known for are finally back. In 2020, many grocery stores across the country stopped offering samples to their customers in an attempt to curb the spread of COVID-19. Trader Joe's, with its tasty and unique offering of food items, had always been well-loved for its generous samples of sweet, salty, and savory snacks.
This past Saturday, Trader Joe's began to offer its samples again at some locations. The first day of free food was well received as social media became flooded with videos and pictures of the store's beloved tradition. Customers showed off treats like granola and Halloween cookies on platforms such as Instagram and TikTok.
Instagram influencer and creator of the account @traderjoeslist, Natasha Fischer, is ecstatic about Trader Joe's revival of treat samples. "The samples make everything a little bit better," she stated, according to CNN. Her page focuses on popular or new Trader Joe's foods she loves.
Although Trader Joe's single-serve snack samples have returned, company employees at New York and California locations revealed that hot coffee will not. Food demos, which usually included an employee cooking up a delicious recipe using ingredients from the store, will only be back at some stores. The company hasn't released any responses to questions about their samples and food demos.
Food companies know that giving customers free samples of their products as they browse the grocery store is a great way to earn their business. "This makes you a less disciplined shopper," said Paco Underhill, founder of the behavioral research and consulting firm Envirosell, according to CNN. Trader Joe's has always been aware of this tactic, which has served the company well in the past.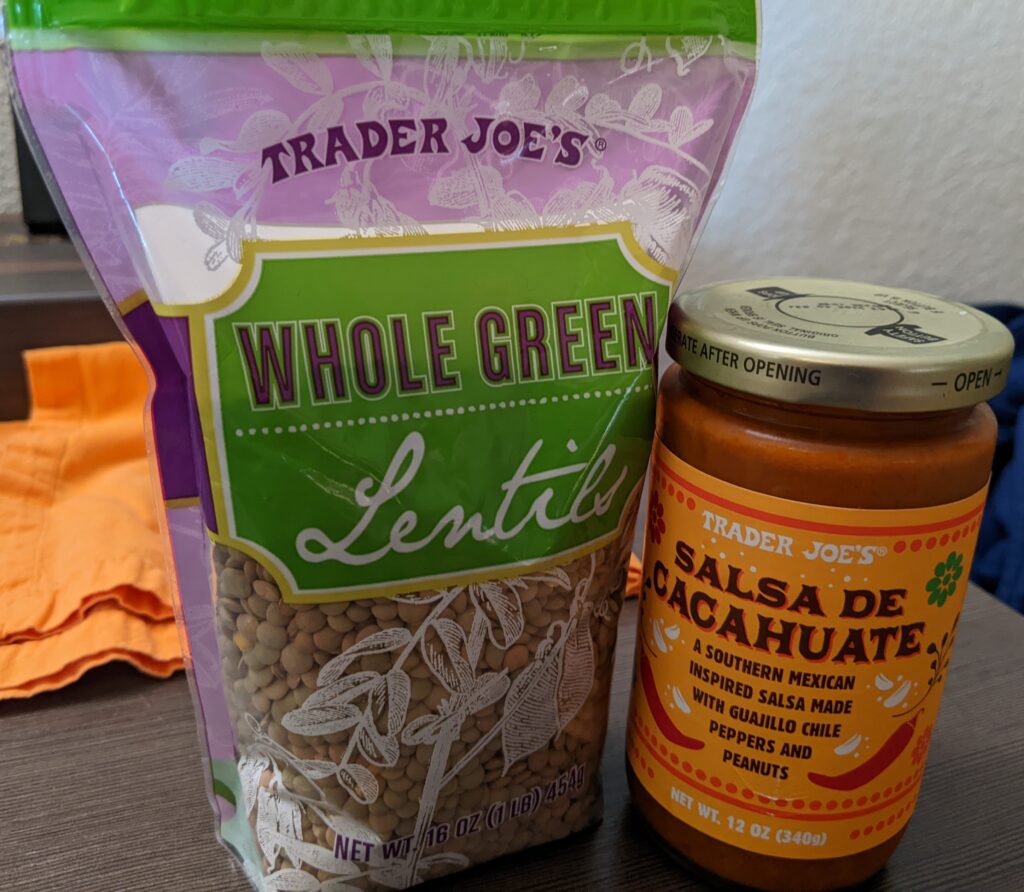 When customers are trying out a new product in a grocery store, they tend to slow down a bit, which usually leads them to buy more groceries. Unknown or relatively new brands often leverage the opportunity to offer samples of their products since sometimes customers may be hesitant to purchase something they've never tried. Trader Joe's is constantly bringing new foods to its shelves, and its free samples ensure that customers can always get a taste.
Popular brands like KeVita kombucha, Beyond Meat, and Kashi cereal all got their start with free samples. When grocers like Trader Joe's stopped giving customers free samples at the beginning of the pandemic, food companies hit a wall. Some food stores brought back samples earlier than Trader Joe's did, but opted to use safer and more hygienic methods for distributing them, such as through trial-sized pre-packaged food.
Costco, another company well-known for food samples like Trader Joe's, had stopped giving them out in 2020 but brought them back in 2021. This time, the warehouse giant implemented plexiglass stations which help protect workers and customers. Taste and Tips, a demo program from Sam's Club, was also brought back last year with sealed samples and limited quantities.
Whole Foods, whose focus on healthy and organic products is similar to Trader Joe's, brought back samples as well. However, the company stated that those stores located in states with active mask mandates will not have open samples and instead offer packaged samples. Industry researchers believe that in 2023, food samples will be fully thriving once again.