Tissot Watches Good or Bad?
A big Yes! to the question are Tissot watches good. Before we get into the introduction of Tissot. Let me give a very strong supporting evidence of why Tissot Watches are good. This brand is the official timekeeper for a sporting event. Not just ordinary events but for the world championship events for sports like cycling, motorcycling, hockey, and fencing. These sports are regulated by highly professional and competitive bodies. They will never select an ordinary brand for such an important task.
My love with Tissot began after this masterpiece Tissot's Heritage Visodate. I see it as one of the finest pieces designed by them.
What
is Tissot?
Founded in 1853 by Tissot family living in Switzerland. Swiss watches have a long history of producing high-quality watches. Tissot family has certainly contributed significantly to this heritage.


When did Mathey and Tissot Join hands?
This never happened. In fact, it is one of the most common misconceptions among people who even own a Tissot watch. Tissot is a member of The Swatch Group who is distributing its watches to 160 countries.
Tissot never had a joint venture?
Tissot did merge with Omega watch making company. The two produced a fine series of one of the most sought-after Tissot-Omega watches which later on became The Swatch Group.
Why are Tissot Watches good?
They have a rich history contributing to a lot of positives to Swiss Watches Heritage. With a staff of just 250 employees, Tissot has produced one of the best vintage and classic collections.
Tissot went through a quiet phase where there was not much news about its watches but things have changed after the launch of Tissot Powermatic 80. This model has a movement which lasts for 80 hours that is more than 3 days times. In comparison with competitors which provide movement for around 2 days time.
What is Powermatic Tissot?
This is a COSC-certified movement having very low friction material used. The balance beating is at 3Hz which also helps in using lesser power for movement. A simple explanation is that the lower the friction is in the interior mechanical part lower will be the amount of energy used for the movement. Tissot Powermatic is a huge leap in improving the power reserve of mechanical watches.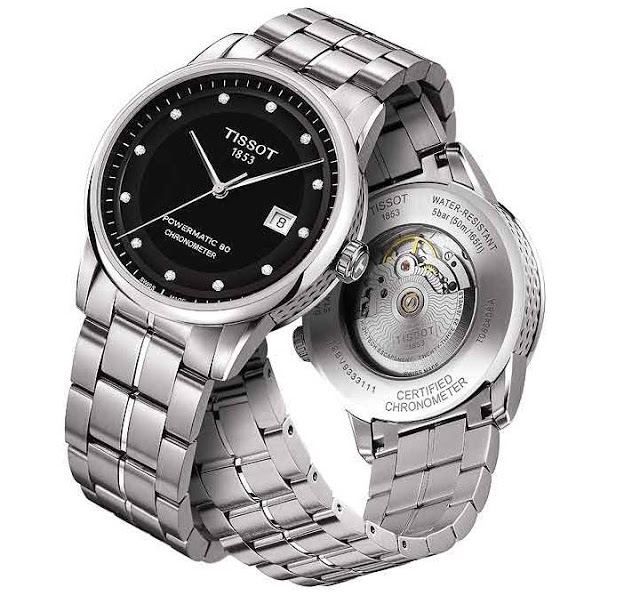 How do you wind Tissot Watch?
If you did not wear the watch for quite some time than it would require winding.  However, if you keep wearing the watch then the side movement of your wrist helps the watch get some power. In case you plan to wear a watch after not using it for a while then to make it work you have to turn the crown clockwise more than 30 times. Typically 32 clockwise turns give watch enough power reserve for it to work for a good few days.
Is Tissot Making Tactical Watches?
The basic requirement for the tactical watch is low profile rugged design. Tissot is making very strong watches but in terms of low profile nature requirement, Tissot has not aimed to produce tactical watches. However, some of the Tissot watches offer a wide range of functionalities that can help outdoor activity fans achieve functions they do from tactical watches. If you are a big fan of Tissot and want to take it outdoors then consider customizing it. Currently, Tissot main goal is to produce strong vintage collection watches.
Is Tissot a Luxury Brand?
There is a strong debate on this topic. Some retailers are selling Tissot watches under the fashion category while some are doing that under the luxury section.
If we dig further and check facts than Tissot is actually not a luxury watch but in fact, it is a middle range brand categorized by The Swatch Group itself.  For luxury watches, Swatch endorses their brands like Breguet, Harry Winston, Jaquet Droz, and Omega. Swatch officially states that their luxury range of watches begins from Omega.
Do not get fooled by someone claiming Tissot as luxury watch as the brand itself does not promote it so. If they are not luxury watch then why are Tissot watches good. From a performance point of view, Tissot watches are no less than the high-end models. The strong build and accurate movements make them really valuable.  Even in the harshest conditions, users have reported that their Tissot has lasted for more than a decade.