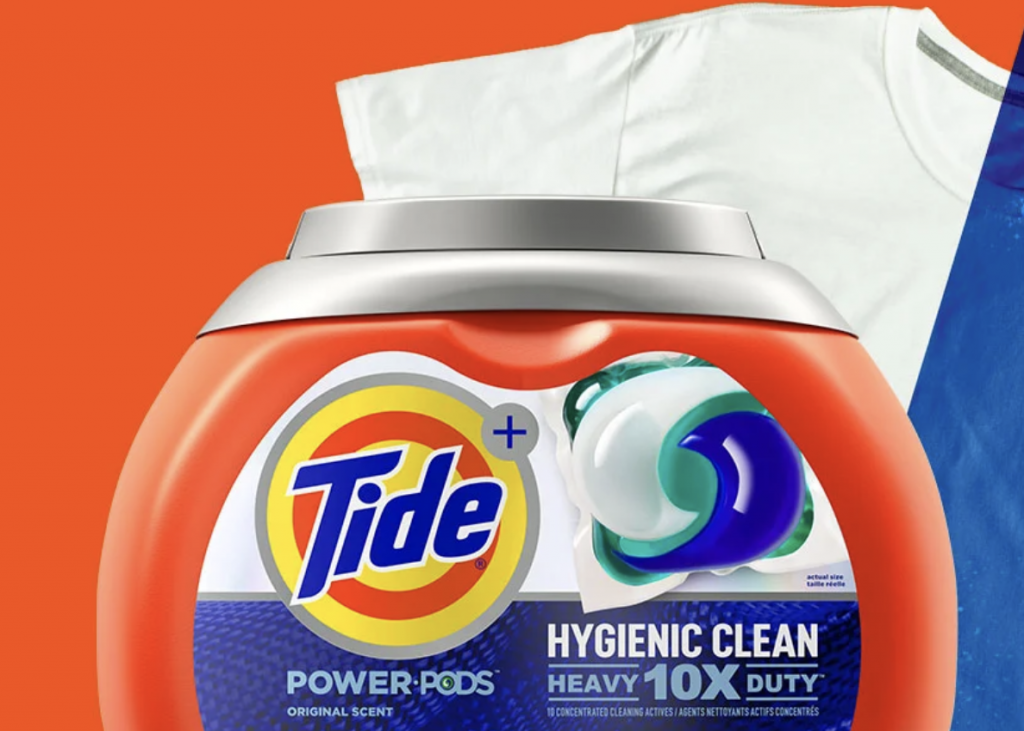 In another clear sign that the economy is slowing, Tide parent company Procter & Gamble says that consumers are beginning to pull back on their spending as inflation concerns continue to grow. The maker of several leading household brands posted a 7% sales growth during its most recent quarter ending June 30th, its strongest growth in years. But while the company was able to push through higher prices on consumers, its sales volumes declined by 1% in the last quarter. This is a clear sign that folks are dialing back on spending.
According to CNN Business, the company forecast sales growth of between 3% and 5% for its upcoming fiscal year, down from 7% during its latest financial year. Now, on a call with analysts last week, P&G bosses said while folks are still buying household necessities like Tide, their purchasing behavior is starting to change. For example, people are not stocking up their cupboards as much as they were early in the early stages of the pandemic. They're also buying more private-label brands, particularly paper goods.
Addressing the situation, the Tide manufacturer's Finance Chief Andre Schulten explains the more cautious trend. "As shoppers are more exposed to inflation broadly in the marketplace with the highest inflation in 40 years, it'd be naive to assume the consumer is not looking at their cash outlay," he told analysts. Unit sales for all of Procter & Gamble's businesses declined or were flat in the quarter, with the grooming business a=such as Gillette razors dropping the most. Excluding Russia, the company said overall volumes would have been essentially flat, The Spokesman Review reports.
"Procter & Gamble's fourth quarter volume erosion in three of five categories could worsen, given a $3.3 billion headwind in fiscal 2023 due to higher commodity and freight costs," Bloomberg Intelligence consumer analyst Deborah Aitken wrote via The Wall Street Journal. "That could bring consensus downgrades on fears of pricing capability." Adding to that pressure, the Cincinnati-based Tide maker also expects to take an after-tax hit from unfavorable foreign exchange. Although costs were expected to be most pronounced in the first half of 2022, the company is bracing itself for another year of significant headwinds.
The Tide maker is just the latest company to warn about consumers tightening their spending, which is an ominous sign for the economy. Walmart has also noticed shoppers curtailing spending on discretionary goods such as clothing and electronics to focus on paying for the basics. "The increasing levels of food and fuel inflation are affecting how customers spend," Walmart CEO Doug McMillon recently said. The retailer now finds itself stuck with too much clothing and bigger-ticket items on its shelves.
Much like Tide's parent company, Best Buy cut its annual sales and profit forecast citing inflation and reduced consumer demand for gadgets. The company also expects same-store sales to decline about 13% in the second quarter. As previously reported, that's lower than May's prediction when comparable sales were said to be roughly in line with the 8% decline in the first quarter.