Electric vehicle drivers who own a Rivian cannot stop raving about their vehicles, from the quality of design and the driving experience to the stellar customer service they receive from the company,
The automotive is in the midst of change, with electric cars now increasing in popularity and talks of gas-powered cars being banned by 2035. With their increasing popularity comes choice. Every major car brand is now bringing out versions of electric vehicles, much to consumers' delight. The days of Tesla being the conglomerate brand in this market is now long gone, and one car is wowing consumers more than any, the Rivian's R1T electric pickup (and R1S SUV). 
Rivian was founded in 2009 and went public in 2021, raising one of the most considerable sums of money with companies like Ford and Amazon investing in it, making it one of the best-positioned electric vehicle start-ups.
Rivian drivers state that they are one of the best cars they have ever owned, with some comparing it to driving a sports car. Not a bad estimation since the car can reach 0-60mph in 3 seconds. Their vehicles cost around $100,000 (with a base price near $80K) depending on the options added to the car. It is a family-friendly truck with a range of extra storage compartments, which is convenient for families to store a range of bulky goods. Many customers are comparing it to the Tesla models, with many customers preferring the Rivian to drive.
For a start-up company having their vehicles already compared to the high standard of Tesla is excellent. While they can keep up with the driving experience, they are still behind Tesla in the software. But customers are happy with the continual upgrades the software is getting, and the improvements have been very well received. Also, Tesla has a better range of charging points for longer trips; something Rivian will no doubt catch up on.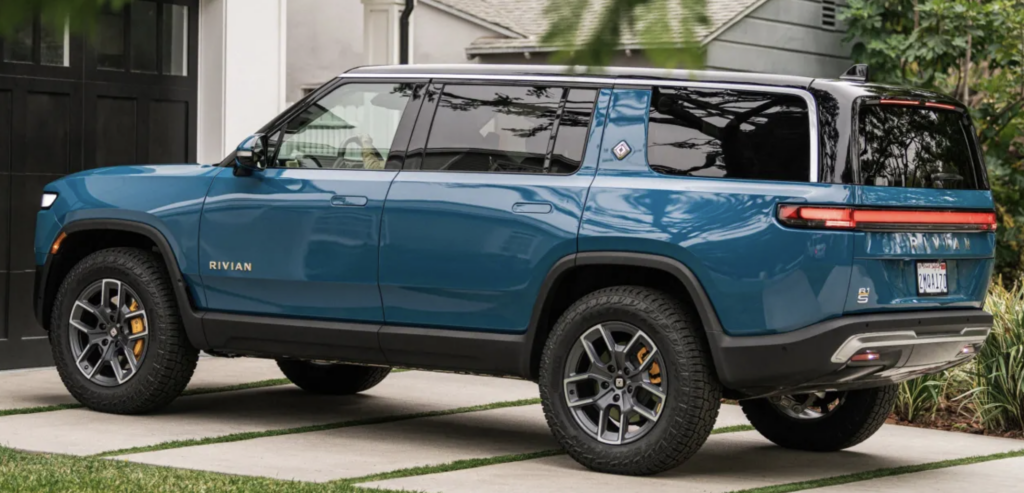 Rivian's vehicles are excellent to drive, but their customer service is really impressing customers, with salespeople going above and beyond for their customers. It is something that is really setting them apart from other car brands.
But, like all new businesses, it is not without its bumps. Its first vehicle launch has three models; the R1T, the R1S SUV, and a delivery van for Amazon. Since then, there have been significant delays in the deliveries of these vehicles. These delays, paired with the all-electric car company's stock falling, resulted in Rivian's stock falling a massive 66%.
Also, Rivian had a major recall for nearly all their sold Automotives this month because of an issue with the powered tonneau cover. Still, customers seem to expect it from a new company and nothing more.
Within the following year, they plan to produce and deliver over 25,000 vehicles after delivering less than 5,000 vehicles in the last six months. Customers have been so satisfied with the vehicles that they have passed on opportunities to sell their Rivian trucks and make a large profit.
Electric vehicles are on the rise, but it is good to see that not all profits go to the big automotive companies with the money and resources to develop the new technology. Smaller companies like Rivian deserve their shot at creating something special, and it seems to their customers they definitely have.
---