Jeep made an EV unlike any other that may make fans of manual transmission super happy.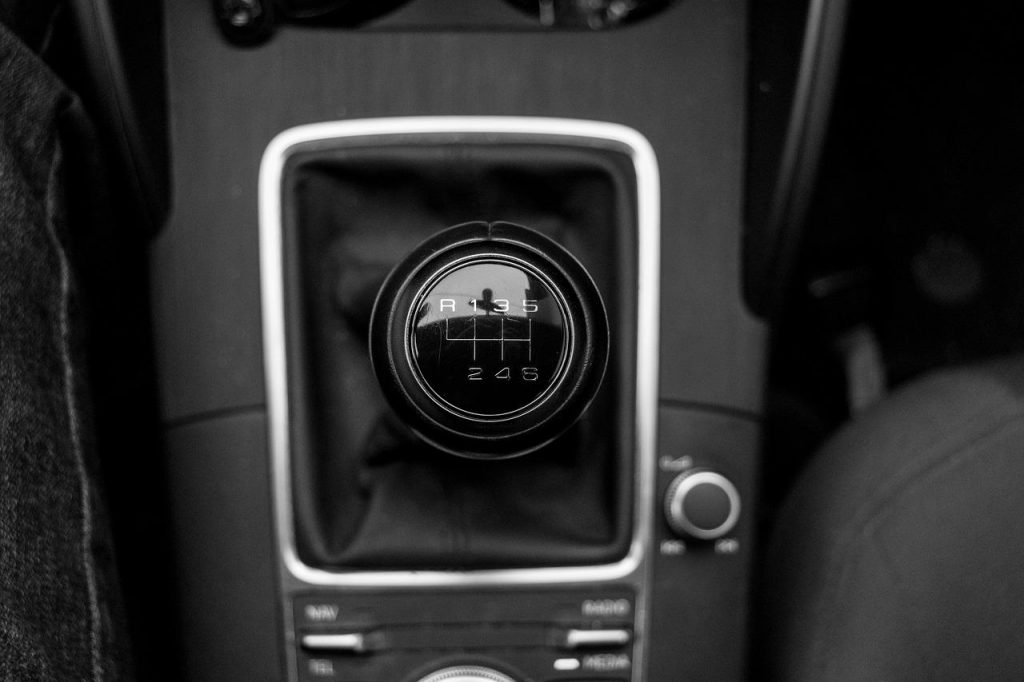 Many are familiar with the Jeep exterior. The vehicular powerhouse's integral features are the windowless doors, enlarged trunk space, and gigantic, all-terrain wheels. Jeep is starting to imagine what electric cars would look like, sporting the same quintessential build as gas-fueled cars. The Jeep Magneto is a window into an electric-vehicle Jeep and what the future of the company could resemble. However, what really makes this car unique is that it could very well the first EV to mimic what's it's like to drive a manual transmission.
At Easter Safari, a Moab, Utah, Jeep shows off its newest models, concepts, and ideas. Spanning two weeks of April, this gigantic car show lets car fanatics test powerful vehicles and take a deep dive into the Jeep enterprise. Many were interested in the Jeep Magneto, the possible EV concept that has yet to be greenlighted for production. Looking similarly to a standard Jeep, the Magneto is an absolute powerhouse and was able to be test-driven during the Easter Safari car show.
For starters, the Jeep Magneto has enlarged wheels for optimal rough-terrain driving. The wheelbase was lengthened to 12 inches, with gigantic 20-inch wheels inside massive 40-inch tires. These wheels give the Magneto that signature, monster-truck Jeep aesthetic. Expanded suspension bits rest underneath the car, with a 60's-style light-bluish paint job that provides the jeep with a vintage look.
If the electric Jeep Magneto were produced, the powerhouse would have manual transmission. The driver would have to operate both the gear shift and clutch to change gears in a moving vehicle. Sticking with this type of transmission, instead of an automatic transmission, aligns with Magneto's retro aesthetic. Utilizing manual transmission is a crucial part of Jeep's notable, all-terrain driving, helping the driver traverse unpredictable topography more smoothly.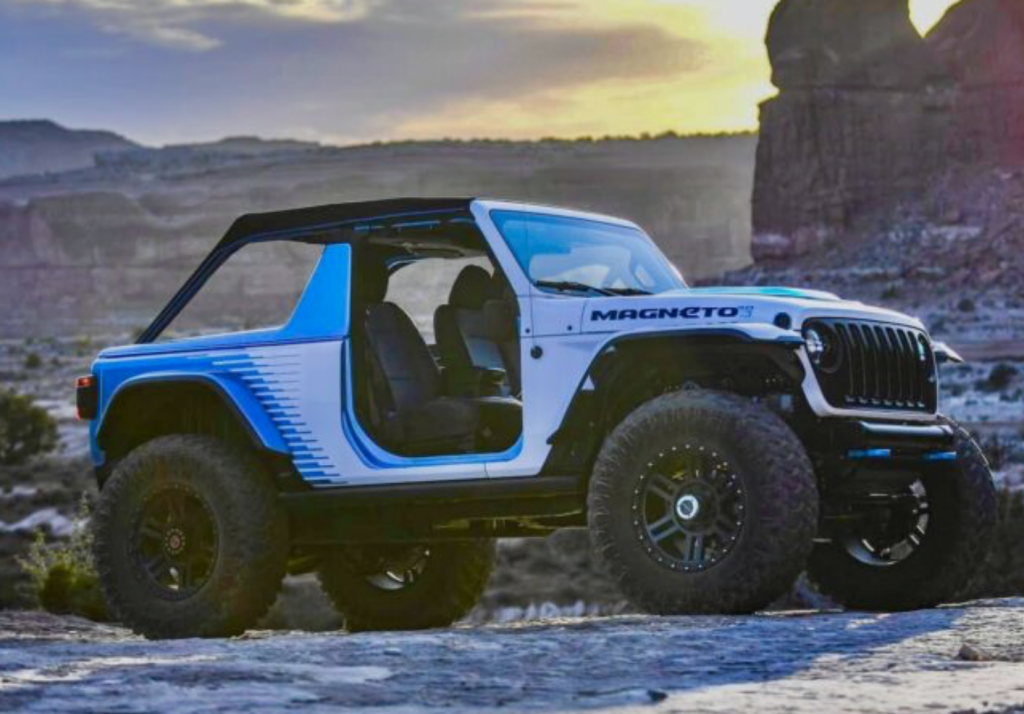 For a person driving a Jeep Magneto on rough terrain, shifting to a lower gear is the way to go. Maintaining speed and control of the gar is best in low gear, a tool that can only be rapidly used with manual transmission. Since the car company knows its drivers will be tackling rugged terrain, a transmission that aids in gear reduction and pace control is imperative. Back road and rocky driving require manual transmission for quick gear shifts, a critical reason that even Jeep's electric vehicles would include this feature.
For those that attended the Easter Safari car show, tumultuous terrain driving was available with the Jeep Magneto. In the rocky desert of Moab, the Jeep Magneto was able to showcase its power and restraint through the harsh conditions. Though the Jeep ran reasonably smoothly, one defect occurred twice during the combined test drives. The transfer case, which switches power from the transmission to the front and back axels, popped out of gear twice. This was not the fault of the manual transmission itself but a defect with the manufacturing.
Unfortunately for fans of Jeeps and electric vehicles, there isn't a big chance Jeep Magneto will be produced anytime soon. But for Easter Safari attendees, many got to see a sneak peek at what Jeep intends to do with future EV releases. Even the most rugged, dynamic vehicles can be transferred to having an electric battery, and Jeeps are no exception to that rule.
---