Treating and preventing burnout starts with taking care of yourself, getting outside, asking for help, adjusting schedules, and more.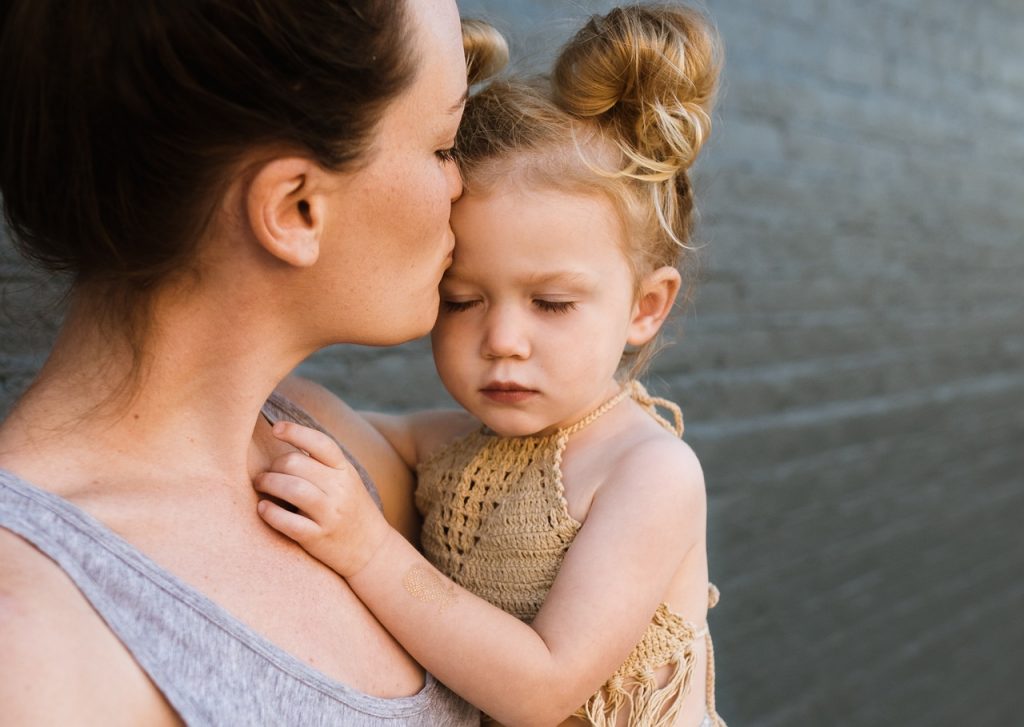 Being a mother is no easy job. In fact, experts say that it is equivalent to working nearly three full-time jobs. No matter how many kids a woman has, at some point or another, she has experienced burnout. For any mother who may be struggling or even scared of struggling, just know that you are not alone and there are things to do to help from feeling overwhelmed and lost in the never-ending job of motherhood.
First of all, what is burnout? Basically, burnout is just going through the motions. Moms who experience burnout are operating in a physical and emotional state of pure exhaustion.
Burnout can look like irritability, changes in mood, and isolation, and it can look like snapping and yelling. It can even be a lack of essential self-care, like showering, brushing your teeth, and simply putting on clean clothes. Burnout can also manifest as poor sleep and pain in the body.
How To Prevent Burnout
As a new or expecting mother, one of the first things to prevent burnout is to formulate a list of people to call on for help. Create a list of at least three people outside your home you can call on in times of need. This seems simple, but it is one of the most effective tools in burnout prevention.
Once you have your list, call those people and let them know that you have put them on your emergency list, and you may or may not be calling on them for some sort of support. Giving them advanced notice can allow them time to prepare to support you. Use this conversation to create an open and honest dialogue about your feelings and potential needs, don't hold back.
If you have one particular person you are close to, you can also ask this person to come over regularly. This can provide socialization and emotional support during the tricky transition into motherhood. Having something to look forward to, like a girlfriend visiting, can be just what a mother needs to prevent burnout.
One important note to make regarding having company over is to release the feeling of the need to entertain them. Supportive friends should come over with food and be prepared to cater to your needs, not the other way around. Keep this in mind, especially in the first few weeks to months after giving birth; you don't have to entertain anyone. Any visitors that you allow should be there to support you.
Another step to take to prevent burnout is to prepare meals in advance. This will remove the need to exert any valuable mental energy on thinking about what to eat. There are many delicious recipes that you can make and freeze for breakfast, lunch, and dinner.
A few other things to prevent burnout are hiring a housekeeper and someone to do laundry. This can be done by hiring a professional or even making arrangements with a friend or family member. Having help with necessary house cleaning, especially in the first few weeks after giving birth, is an absolute game changer.
Even if you don't think something like this is in your budget, still look into it and call around. Several small cleaning businesses would be happy to be of service to a new mom. As mentioned above, if you have a friend coming over at regular intervals, ask this friend if they can just do a few cleaning tasks for you.
Lastly, a key element to preventing burnout is to be in tune with yourself. If you feel yourself struggling, take a step back and slow down. Hop in the shower, put on a fresh set of clothes, eat a good meal, and take a nap.
If you feel like you are on the verge of a possible burnout moment, take a short walk outside or even have a seat out in the fresh air and sun. Consider making this a regular thing, also. Fresh air and sunshine can only benefit you and your baby.
What To Do In The Midst Of Burnout
For moms in the middle of burnout, it is vital to stop and have a reset. As mentioned above, stop whatever you are doing and hop in the shower. Get yourself cleaned up and feeling fresh, and nourish yourself with a good meal.
Once you have showered and had a good meal, sit down with your partner or yourself and have an honest conversation. Identify the key areas where you need support and where your partner needs to step up. Do you need help with housework, meals, diaper changing, bath time, or something else?
Identifying the areas where you need help can free up valuable time for you to prioritize yourself. And no, this is not selfish, so drop that mom guilt right now. You need to take care of yourself, or you cannot take care of your child or children; it's a truth, not a cliché.
Having more free time can allow you more time to do the basics, like showering and putting on fresh clothes. Additionally, having more free time can mean doing more of what you love outside of being a mother, like working out, painting, or literally anything. You can also use this time to catch up on much-needed sleep, which can definitely help in preventing burnout.
In the pursuit of pulling yourself out of burnout, consider your overall schedule. Are you putting too much pressure on yourself, or are there areas where you are doing too much? Make adjustments wherever they are necessary and stick to them.
While you're making adjustments to your schedule, one important thing to add is outdoor time. Make it a priority to get outside by yourself and with your children every single day. This doesn't have to be a big outing, it can be as simple as stepping on the balcony or backyard.
You're An Amazing Mother
As this article comes to a close, please know that you are a fantastic mother. Like everything in life, there are ups and downs. No matter how many times you lost your temper or how deep in the burnout hole you may feel like you are, you are still the best mom for your children.
Take a step back and pour into your own cup. Don't try to adjust everything all at once. Start with taking care of yourself and giving yourself a little love, and everything else will fall into place.
---