Find out why your Tesla may be putting your in grave danger every time you take it on the highway.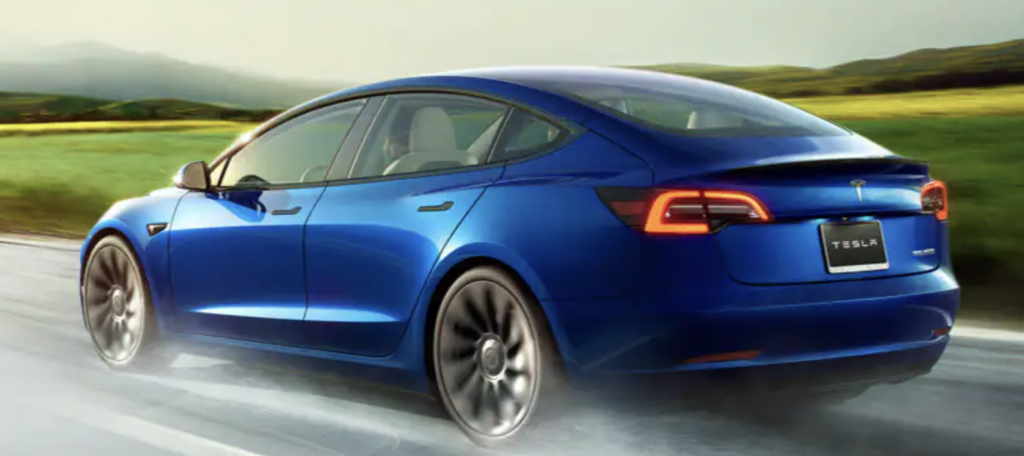 Tesla is the revolutionary car brand that put electric vehicles on the map. As Elon Musk keeps furthering his automotive company, new problems are starting to pop up for his EVs. For one owner, the latest Tesla Model 3 mysteriously froze its main features in the middle of his drive, to much concern of both the driver and Tesla.
Irvine, California resident Javier Rodriguez experienced a perplexing and dangerous malfunction during a daily drive in his Tesla. The main features disappeared suddenly while he was cruising down the 10 Freeway. The car wouldn't change speeds, perpetually stuck at 83 miles per hour. Rodriguez stated that during this period, no buttons or displays were working, including the signals, windshield wipers, or hazard lights.
Luckily for Rodriguez, his Tesla brake pedals were still functioning. Since his accelerator wasn't working, he was nervous to slowly brake around speeding cars, concerned that he'd cause a collision on the packed highway. Eventually, he exited the freeway and regained control of the vehicle. After a few minutes of nothing working, the car miraculously rebooted, driving as smoothly as it was before. Though the vehicle was operating normally again, Rodriguez called California Highway Patrol and had his vehicle towed to ensure he wouldn't get caught in that situation twice.
A representative at Tesla reached out to Rodriguez after his car was reviewed but didn't add much about why the vehicle malfunctioned. The representative told him that they documented the situation in a report. The little information Rodriguez received about the EV defect was due to the power conversion system, which failed to turn off to protect the car's features. This didn't give a clear indicator about the vehicle's overall function, which confused Rodriguez about the safety of the Tesla he'd purchased.

An exact explanation about what malfunctioned in the vehicle is what Rodriguez needs to know before driving his Tesla again. But according to him, Tesla has refused to give him further, thorough details about how the defect occurred and how else it affects the vehicle internally. Rodriguez said the company relayed to him that "well we fixed it. we fixed it," but an explanation has been devoid of the essential conversation. Going almost 90 miles per hour, Rodriguez is understandably concerned with avoiding this situation again.
For as innovative and groundbreaking as Tesla's electric vehicles are, this is not the first time the brand has been scrutinized for dangerous malfunctions. This week, almost 600,000 Teslas have been recalled due to a defect that could endanger pedestrians. The EV's Boombox, a music playing function, does not sufficiently turn down its volume for drivers to hear pedestrian warnings. The obscuring of pedestrian notifications from the Tesla could endanger folks nearby on the street, a hazardous situation with the potential to wreak havoc.
Electric vehicles are remarkable advancements in modern technology, but they're not devoid of mistakes. For Elon Musk's prized Teslas, the vehicles recalled show a possible lack of detail in the construction of these cars. Hopefully, the automotive company can identify these defects so safer Teslas can be back on city streets nationwide.