New Jersey State Senator John Bramnick proposed new legislation dubbed the "Seinfeld Bill" after the iconic sitcom; the bill would require telemarketers to be more transparent by disclosing their intentions and contact info in the first 30 seconds.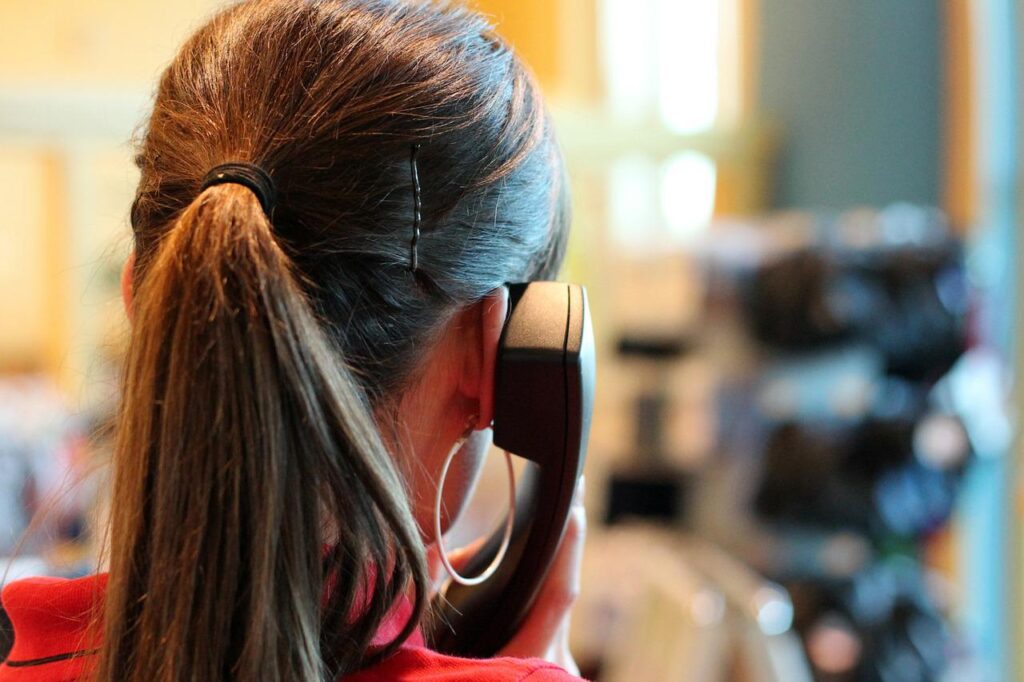 A New Jersey state senator has named a bill after a popular sitcom. The "Seinfeld Bill" was named for a scene in the 1990s sitcom where star Jerry Seinfeld provides a witty reply to an unsolicited phone call. If fully passed, the legislation will make telemarketers identify themselves and what they are selling within the first 30 seconds of a phone call and provide a phone number where they can be reached.
State Senator Jon Bramnick gave the long-stalled bipartisan proposal the Seinfeld Bill name when he realized it reminded him of a famous sitcom scene. In it, Seinfeld asks a telemarketer to provide their home phone number so he could call them back when it was convenient for him to talk. The telemarketer replied that he was not allowed to do that.
Seinfeld then said, "Oh, I guess you don't want people calling you at home." Naturally, the telemarketer said no. Then Seinfeld replied, "Well, now you know how I feel."
"The first thing they should tell you is: This Is Jon Bramnick, my office is so and so in Westfield, this is why I'm calling," said Bramnick. "Identify who you are. Who are you?"
Bramnick, who moonlights as a standup comedian, said the aim of the bill is to require more transparency from telemarketers. It's also intended to punish businesses whose telemarketers lie and misrepresent themselves. He says that legitimate telemarketers should have no problem with the bill.
Another state assemblyman, Paul Moriarty, agrees that the bill could help reduce the often overwhelming number of calls people receive from people trying to sell or scam them, especially vulnerable senior citizens. "There's an overwhelming amount of scams targeting seniors by phone," Moriarty said. "I'm not naïve enough to think by passing this bill, that's going to stop. But we need better laws to go after these people."
Bramnick has been trying to get the bill passed since 2014. The state Senate Commerce Committee finally approved the latest version of the bill last Thursday at the Statehouse in Trenton. Moriarty is hopeful that the committee he chairs—the Assembly Consumer Affairs Committee—will hold a hearing on it next month.
The hearing is necessary because the bill must pass the full state Assembly and Senate before the governor can sign it into law. The New Jersey Business and Industry Association has taken no official position on the legislation. However, the New Jersey Chamber of Commerce has said that legislators need to better clarify the measure's scope so that nonprofits making fundraising calls would not be affected.
"Who is this actually capturing?" asked Michael Egenton, executive vice president of government relations for the NJ Chamber of Commerce. "Are they looking at something very specific? We want to speak with the sponsors."
If the bill becomes law, telemarketers who refuse to follow the rules would face a disorderly person's offense under the New Jersey Consumer Fraud Act. Lawmakers cannot clarify exactly how it will be enforced and admit that it might not be easy. Moriarty says there's another bill on the horizon that will create a task force to look at the ways phone companies can use technology to reduce the number of unwanted and unnecessary phone calls.
"New Jerseyans should know who they're talking to on the phone and what's being sold to them by telemarketers," said Bramnick. Telemarketers would also be required to display a valid mailing address on any website they own and operate, and provide the address of any business they represent on their sales calls. Telemarketing calls would also be limited in New Jersey between the hours of 9 p.m. and 8 a.m.
The Federal Trade Commission (FTC) has a national Telemarketing Sales Rule that helps protect consumers from fraudulent sales calls and scammers. People who register their phone numbers in the National Do Not Call Registry will receive fewer solicitation calls. However, they can still get calls from charities, nonprofit organizations, political organizations, telephone surveyors, and companies with which they have an existing business relationship.
---