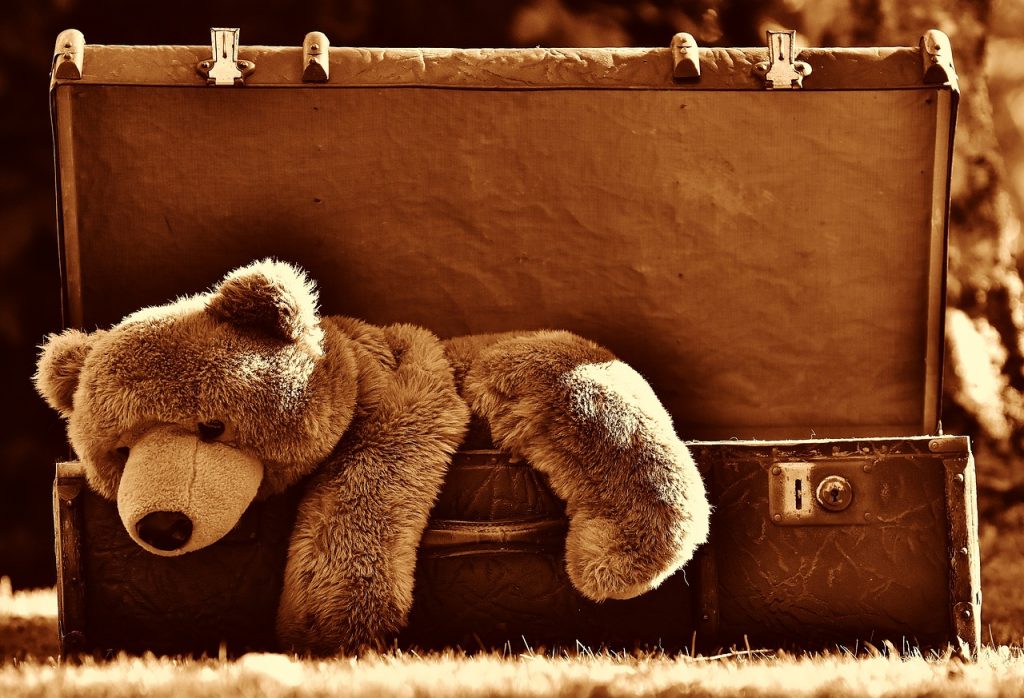 Teddy Bears are inarguably one of the most classic "toys" of all time. The word toy is even subjective, because let's be honest, Teddy Bears are adored as much by adults as they are children. They can even make great Valentine's Day gifts for that special someone in your life. What's not to love about their adorably infectious expressions and of course the fact that they are ultra-huggable and cuddly. Their sheer ability to elicit feelings of joyous emotion is what has given them their societal staying power.
Speaking of staying power, what may surprise you is that the history of these adorable balls of fluff spans further back than you otherwise may have known. And the history behind how they came to be is actually far richer than you might have thought. Thus, in honor of these endearingly popular childhood icons, we dove headfirst into everything there is to know about the iconic teddy bear to uncover just how long they've been around and how they rose to garner the affection they are given today.
THE TEDDY ROOSEVELT COMIC STRIP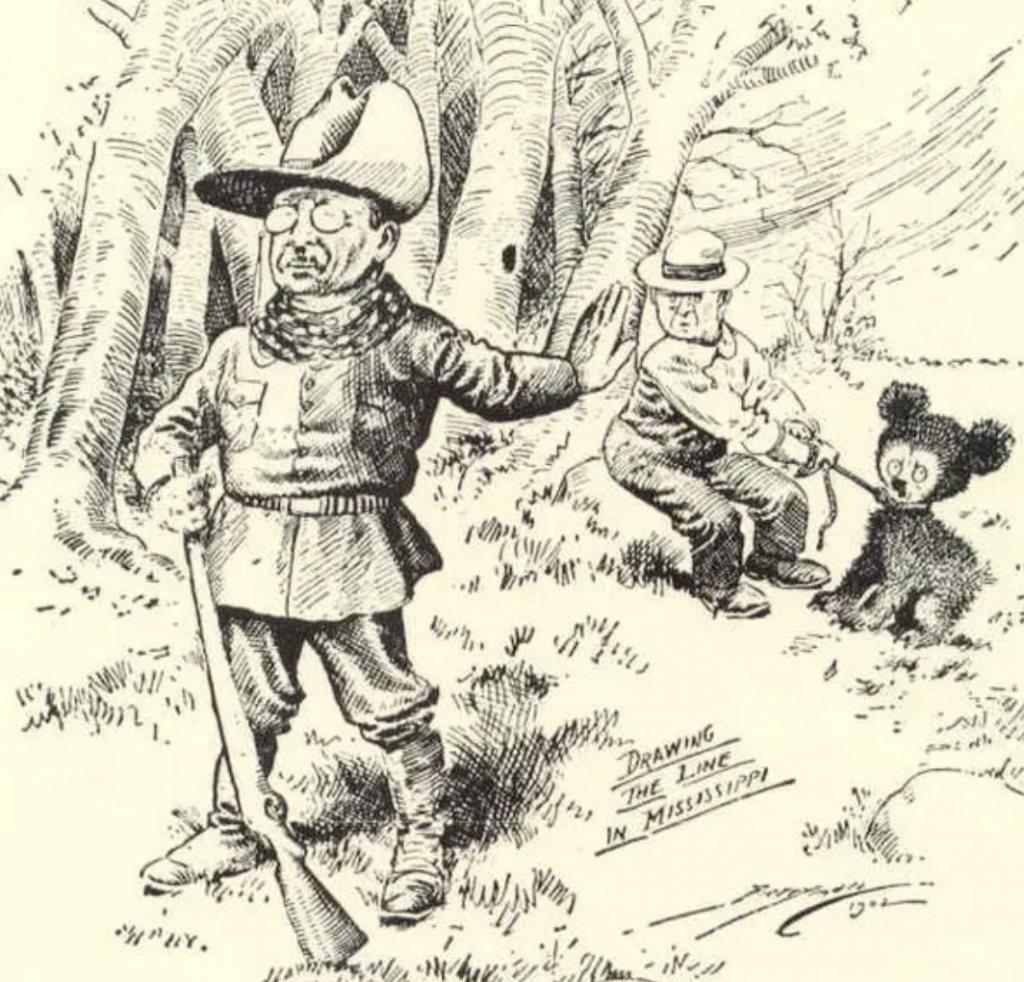 The whole concept of a Teddy Bear came about as a result of an event that happened involving the 26th President of the United States, President Theodore Roosevelt, near the beginning of his presidency. According to the Carnegie Museum of Natural History, the story has it that in the fall of 1902 the president was invited on a hunting excursion by Mississippi Governor Andrew Longino. During the trip, President Roosevelt and Governor Longino were determined to hunt down and kill a black bear.
After the President's second unsuccessful day in tracking and shooting down a black bear, Longino decided to try and help the president out. Longino located a black bear, clubbed it enough times to render it unconscious, and tied it to a tree. Thinking that the President would be pleased with his help, he led the president to the bear. However, when President Roosevelt arrived where the bear was and realized what Longino had done, he became wholeheartedly displeased. He voiced how unsportsmanlike that was and refused to shoot the bear, then in an act of sympathy, he instructed someone else to put the bear out of its misery as it clearly had been suffering from the injuries Longino had inflicted upon it.
The story of President Roosevelt's commitment to fairness and act of compassion quickly spread. As a result of the story catching on and becoming so popular, it was made into a comic strip by the Washington Post. It was because of that comic strip and the story behind it that the teddy bear came to be.
BROOKLYN BORN BEAR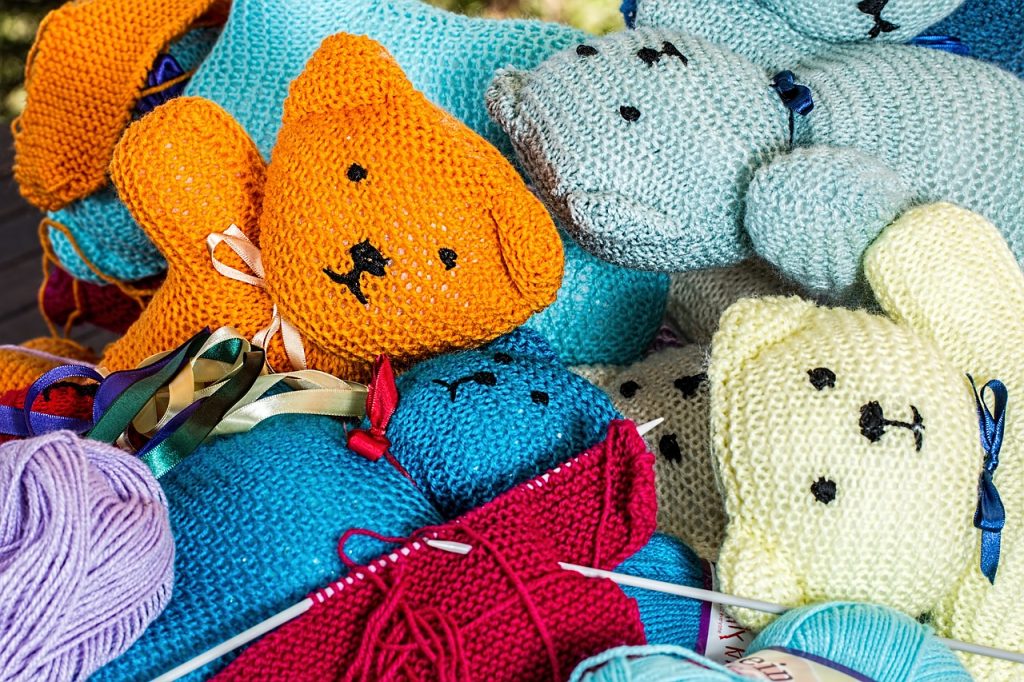 The Teddy Bear officially got its start in New York City's Brooklyn Borough. Husband and wife, Rose and Morris Mitchum owned what was known as a penny candy shop in the borough. The couple saw the comic strip detailing the President's tale of the black bear on his hunting trip and they came up with an idea. Their idea was to make a stuffed bear in honor of the President which they decided to call the Teddy Bear.
The very first Teddy Bears looked similar to the way we know them today. Rose Mitchum had sewed together pieces of soft fabric and stuffed the sewn pieces to form a body, and then stitched on some cute buttons to serve as eyes. The bears became a sensation almost overnight. In fact, people loved them so much and they were selling so fast that the Mitchum's had to make a formal inquiry with the president to make sure that he was okay with them using his name for the bears.
As you might have guessed, given that teddy bears are still alive and well, the President was more than happy to oblige. Many accounts suggest that to thank the President the couple gifted his children with special bears of their own. After getting the go-ahead from President Roosevelt himself, the Mitchum's decided to walk away from selling candy and go all-in on selling toys. They formed the Ideal Toy Company. The company would go on to become the nation's largest producer of dolls and which ended its long reign of success with its last big hit – the Rubik's cube.
THE TEDDY BEAR TODAY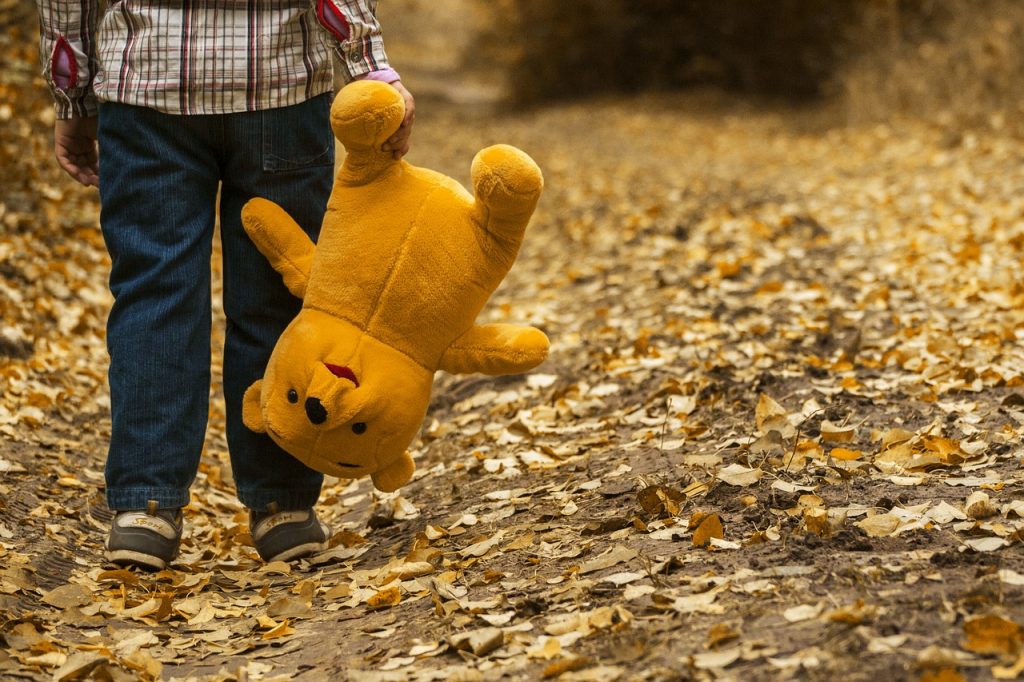 Since their inception, teddy bears have become symbolic of American toy culture and the subject of a slew of pop culture franchises. Perhaps the most recognizable being Winnie The Pooh. However, the Care Bears and Paddington Bear are all icons in their own rights, as well.
Many retailers have also built portions of their business models on the manufacturing and sales of teddy bears. Businesses like Gund, Steiff, the Vermont Teddy Bear Company, and Build-A-Bear Workshop are all known for their teddy bears. At one point, there were even Teddy Bear Museums. The very first one opened in Petersfield, Hampshire, England in 1984, followed by one in Naples Florida in 1990. Sadly, both have since closed, but that hasn't done anything to hamper the continuing prosperity of the teddy bear. Teddy bears are as timeless as they are huggable and they unwaveringly remain integral parts of childhood wonder, pop culture, and historical symbolism.