Learn just how much more it will cost you to send your kid to camp this year.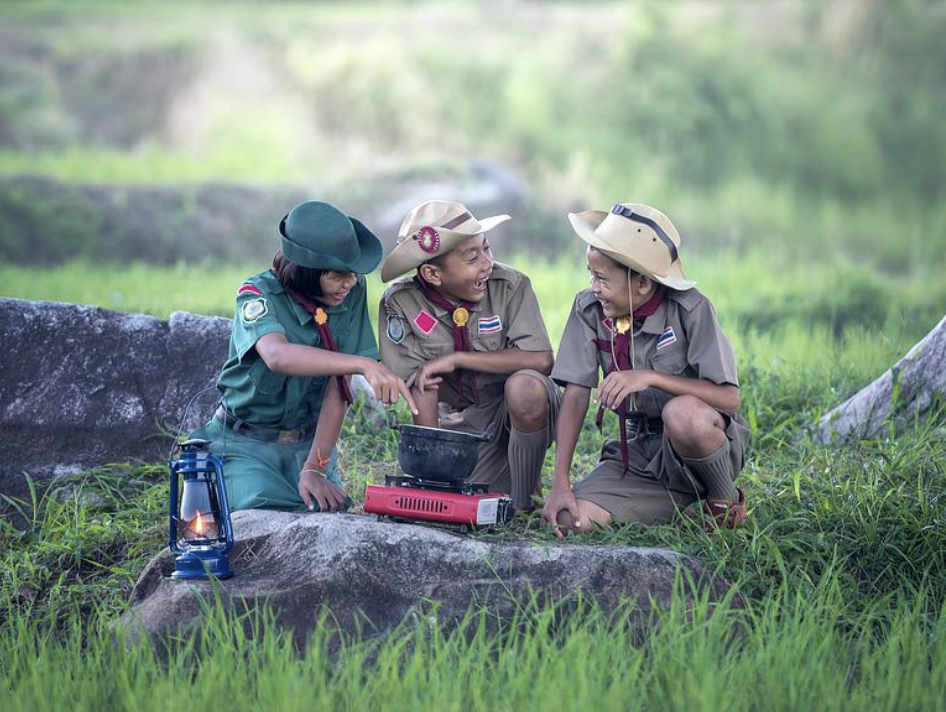 By now it's no secret that inflation had infected every sector of the economy. Inflation's overarching presence is apparent in everything from how much citizens are paying to fuel their cars, feed their families, and put clothes on their backs. Not one individual or business entity is immune to inflation's permeating effects. Now, CNN reported that the latest in the laundry list of inflation-plagued products and services are summer camp prices. Unfortunately, parents can expect to pay an arm and a leg to send their kids to summer camp this year.
It was only a matter of time before inflation's influence had an effect on the cost of summer camp prices. As the school year comes to a close the inevitability is rearing its ugly head. Tom Rosenberg, who is the president and CEO of the American Camp Association, detailed that parents looking to send their kids to camp this summer should prepare themselves for prices to be between 10% and 15% higher than they have been in subsequent years.
Moreover, while inflation is a key factor contributing to the rising costs of summer camp prices, it is not the only factor having an effect. "Demand is extremely strong for camps as parents are desperate for their kids to be out in nature with their peers and away from tech devices after two years of social distancing," explained Rosenberg to CNN. As a result of this pandemic-induced circumstance, approximately 26 million youngsters are predicted to be enrolled in camp come the summer months. The increased demand is also serving to drive up summer camp prices.
To complicate matters even further, which is also contributing to the bloated summer camp prices, is that the overabundance of new enrollees will likely put additional stress on facilities that were already operating at max capacity prior to the onset of the pandemic. This is combined with the fact that many summer camps are still trying to recover the full staffs that they had pre-pandemic. Also, since many camps were forced to shut down permanently between 2020 and 2021 there are fewer operational summer camps nationwide than ever before. "Our slots filled up quickly. Some of our age groups filled up within two weeks once we opened registration, and that has never happened before," said Keara Giannotti. Gianotti works as the executive director of Camp Creek Run in Marlton, New Jersey. Hence, inflation, increased enrollment, and not enough camps to meet the increased demand are collectively driving summer camp prices higher and higher.
Furthermore, Summer camp availability is something that will largely depend on how proactive parents are in securing a place for their kids. However, for those who can't afford to absorb the additional costs associated with soaring summer camp prices, there are options. For instance, the Salvation Army runs a slew of income-based summer camps. Parents who wish to enroll their kids and fall under a certain income bracket will incur little to no costs. The national non-profit offers this option to parents with children between six and 17 years of age.
Overall, the rising summer camp prices stand to represent another cause and effect that the pandemic has had on society as a whole. Increased costs have become a part of daily life. Unfortunately, the costs of kid-focused activities have now, too, become collateral damage in a rebounding society.
---