After and long and drawn-out battle, Spirit Airlines walked away the victor, and will now have more of a presence at one prominent airport.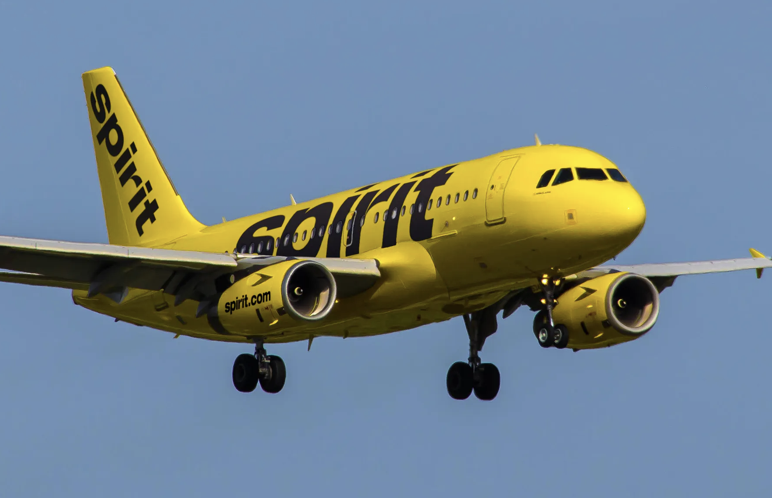 Despite all of the woes airlines are experiencing at present, one was able to walk away with a major win. Spirit Airlines had been vying for a bigger presence at Newark Liberty International Airport in New Jersey for some time. And after a lengthy legal battle, Spirit Airlines finally was able to attain what it was hoping for. The discount airline will now be able to offer flights to travelers at Newark Liberty International Airport during 16 peak flying times. 
The Wall Street Journal detailed that Spirit Airlines' long-drawn-out battle started back in 2019 following Southwest Airlines' decision to cease operating out of Newark Liberty International Airport. When Southwest pulled out it sparked interest from a flurry of other airlines vying for the open flight slots that Southwest left behind. In addition to Spirit Airlines, some top contenders included the likes of Jet Blue and Alaska Air Group. Southwest leaving Newark Airport was a big deal because space there is exceedingly limited. Thus it can only accommodate so many carriers at a time. Additionally, United Airlines has somewhat of a monopoly in Newark which makes it even harder for competing airlines to maintain a significant presence there. 
Spirit Airlines winning some prime-time flight spots at Newark Airport was no easy feat. Initially, the Federal Aviation Administration decided to leave the space left behind by Southwest open. Their logic was that it would improve the efficiency of operation at the Airport, which is notoriously known for canceling and delaying flights. However, Spirit was able to successfully appeal the FAA's decision. To further complicate matters, Spirit received a lot of pushback from United. United Airlines, speculatively because they were looking out for their own best interests, argued a similar position as the FAA, citing that Spirit Airlines' presence was not needed and that it would only make operations more difficult. 
Ultimately, however, the Department of Transportation ruled in favor of Spirit Airlines and awarded them the prime operating slots at Newark. The DOT stated that Spirit Airlines would be uniquely suited to offer the best discounted fares to travelers during peak times. There is one caveat that Spirit Airlines still has to satisfy, though. The DOT is requiring Spirit to send them data that proves they can handle adequately accommodating customers when inevitable challenges arise. 
Overall, the win for Spirit Airlines looks to be a win for Newark Liberty International Airport and its travelers, too. Spirit, and its lower prices, could really serve to disrupt the monopoly United currently has at the airport. This could in turn serve to force United to offer more competitive fares to individuals flying in and out of Newark. That would stimulate business for the airport and keep travelers happier. On the flip side, however, there is the chance that delays, flight cancellations, and other issues could worsen at the airport. This is especially true given the state of the travel industry right now. Airports and airlines alike are severely understaffed and have been having immense difficulty dealing with the enormous surges in the number of people looking to take to the skies. 
---