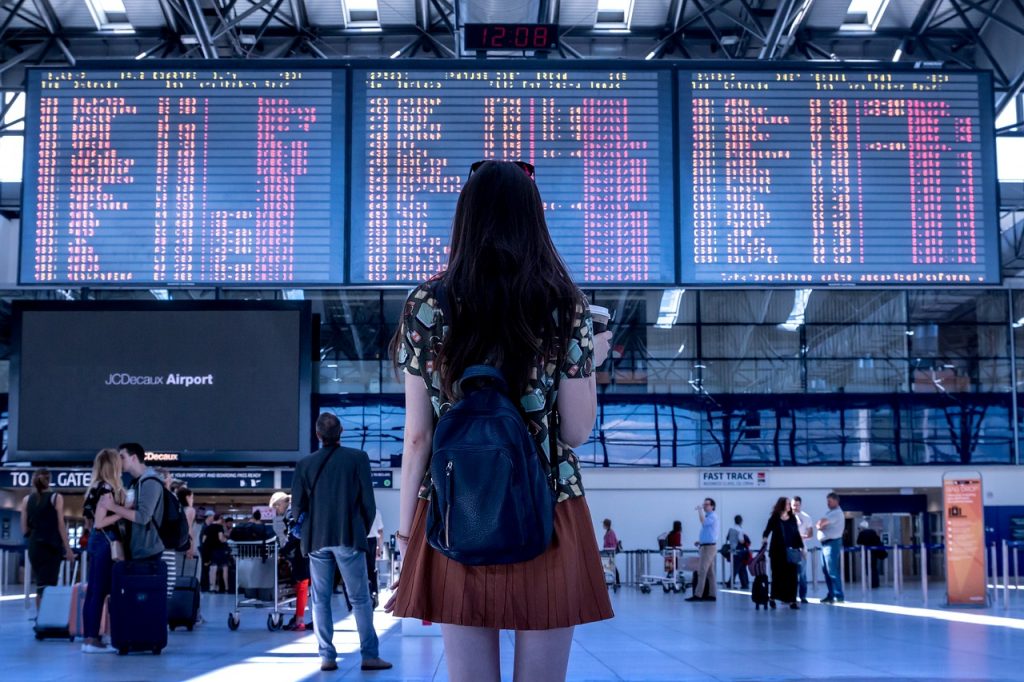 If you've traveled over the past couple of months, you've probably noticed the increasing amount of delayed and canceled flights. The phenomena started over memorial day weekend when flight cancellations began occurring at airlines nationwide. After Juneteenth and Father's Day, which had the highest airport traffic of the entire year, flight postponements reached another startling high. A plethora of factors have informed this current situation, including mass staff shortages and increased jet fuel costs.
This past Friday, more than 2.4 million people entered TSA checkpoints. Though this was one of the most dire times for travelers to catch a plane, more than 1,100 flights were canceled over the Father's Day weekend. The day before, almost 1,700 flights were postponed, frustrating travelers at airports nationwide. But flight cancellations didn't stop after Friday; The following day, more than 6,300 flights were delayed from planes entering the country or flying within the nation's borders. Finally, on Father's Day, 1,000 flights were delayed and 700 were canceled, stopping many travelers from returning home to their families.
One of the most significant factors in flight cancellations is the minimal amount of pilots available. During the beginning of the pandemic, when airlines experienced a flying hiatus, they ushered many pilots into early retirement so they wouldn't have to keep paying their salaries. After the vaccine was massively distributed in spring 2021, airlines started to reopen but with insufficient staff numbers. Since then, airlines nationwide have struggled to bring in pilots to operate their planes. New incentives have been created by companies to attract airline staff and pilots to their carriers.
American Airlines recently decided to bump up its pilots' salaries to mitigate the airline pilot shortage. Two American Airlines' regional carriers, Envoy and Piedmont, are adding significant wage increases to pilots, including first-year employees. Both airlines are instilling a 50% pay hike until August 2024 but may renew the payment increase afterward. American Airlines is also pledging to revamp its mainline pilot paychecks but has yet to announce the proposed wage increase. Hopefully, higher salaries will draw in more pilots and end all these sporadic and constant flight cancellations.
Certain airlines are trying to avoid the impending flight cancellations by reducing their summer schedules. Delta recently announced that it would be cutting more than 100 flights per day until August 2022. Most of these removals would affect flights within the United States or from the US to South America. Delta hopes to get ahead of the curve by slashing its summer flights instead of surprising customers with a sudden cancellation on the day of their flight. The recent decision came with a public statement to Delta's travelers, which addressed the staff shortages as a primary reason for the delays.
Pete Buttigieg, Biden's Transportation Secretary, stated that he's pushing American carriers to fulfill their summer schedules. He acknowledged that it's within his power to enforce repercussions on airlines that have had extended flight cancellations, but he wants to wait and see if traveling on July 4th will improve.