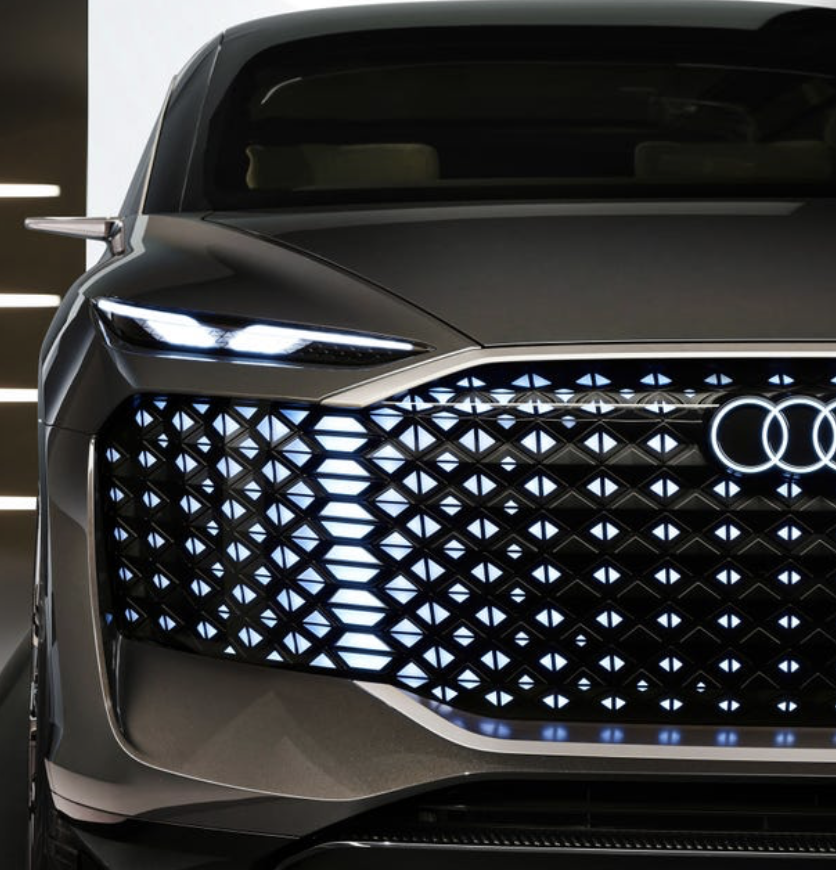 With the unveiling of its latest concept car, Audi is aiming to appeal to the abundant commuting populaces that define the world's most bustling cities. The Audi Urbansphere, which is the latest in a trifecta of Audi's new autonomous EV concept cars, is a behemoth ride with finishes to rival those of the Ritz Carlton. Take an initial look at Audi's massive new EV which, at first glance, resembles a luxurious hybrid between a limo and minivan.

The Audi Urbansphere concept car was developed with the purpose of carting people around traffic-laden city streets in the utmost style and comfort. The Urbansphere's exterior is defined by a 216.9-inch long and 71.9-inch wide chassis that is mounted atop a 133.9-inch wheelbase and supported by hefty 24-inch rims. If there were ever a pinnacle example of a road beast the Urbansphere is shaping up to be it. The exterior is further accented by a full panoramic sunroof glazed with an attractive tinted hue.
This EV's front grille is as impressive as it is iconic. First and foremost, the grille's design is wholly Audi. It boasts Audi's classic emblem situated atop an imposing plate crafted with the auto giant's familiar hexagonal latticework. What is really interesting about the Ubransphere's grille, however, is the multifunctionality it's theorized to be equipped with. Since the Urbansphere is meant to serve as an autonomous car the grille will be made to be equipped with sensors and lights to communicate to surrounding pedestrians in a way that a human driver would. For instance, it will be able to show indicator lights that will let a pedestrian know it's safe to cross in front of it. Take a look at a front-facing shot of the Urbansphere featuring the grille below.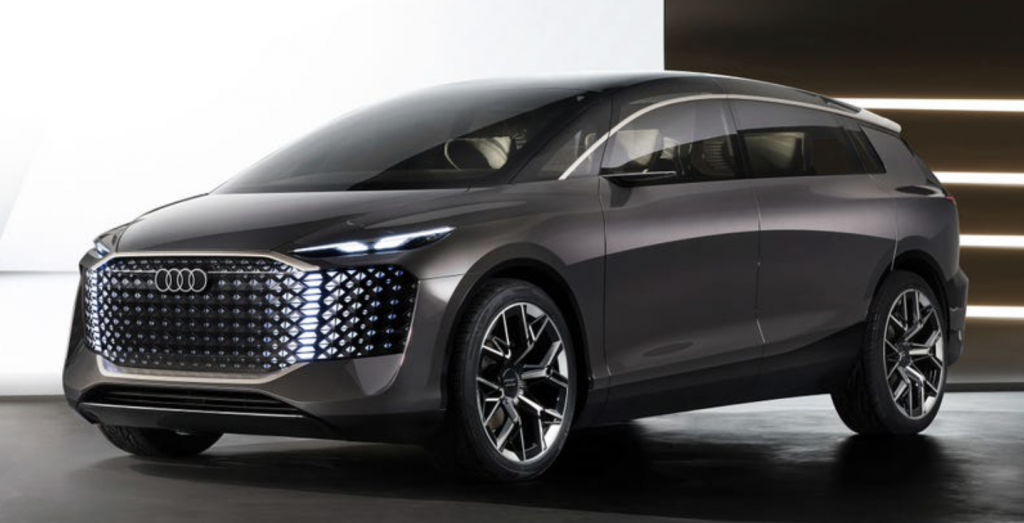 If the interior of this Audi concept car is coloring you impressed, then you might want to hold onto your already gaping jaw. The inside reflects what is akin to the ultimate in luxury. The measurably spacious cabin can accommodate up to 6 passengers with ample leg and headroom to spare. The seats are more like what you would find in someone's home and less like a traditional car seat. They are all capable of both swiveling and reclining in order easily accommodate any position a passenger may wish to enjoy the ride in.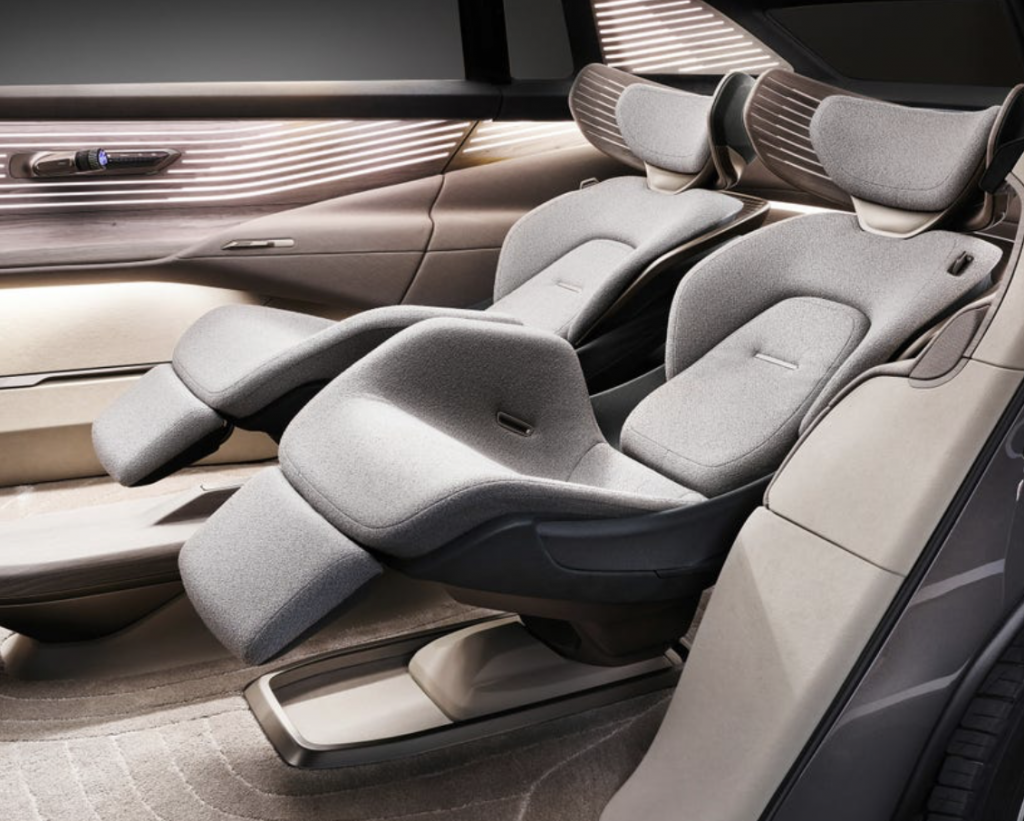 The comfort aspect is nice, however, what really makes the interior of the Audi Urbansphere remarkable is the entertainment tech that this EV is slated to come jam-packed with. Each rider will be able to access their own individual entertainment system via an OLED screen integrated into the back of the seat in front of them. Even more mind-blowing than that, however, is the transparent OLED screen that passengers can operate via touchless gestures and deliberate glances detectible via the car's built-in eye-tracking software.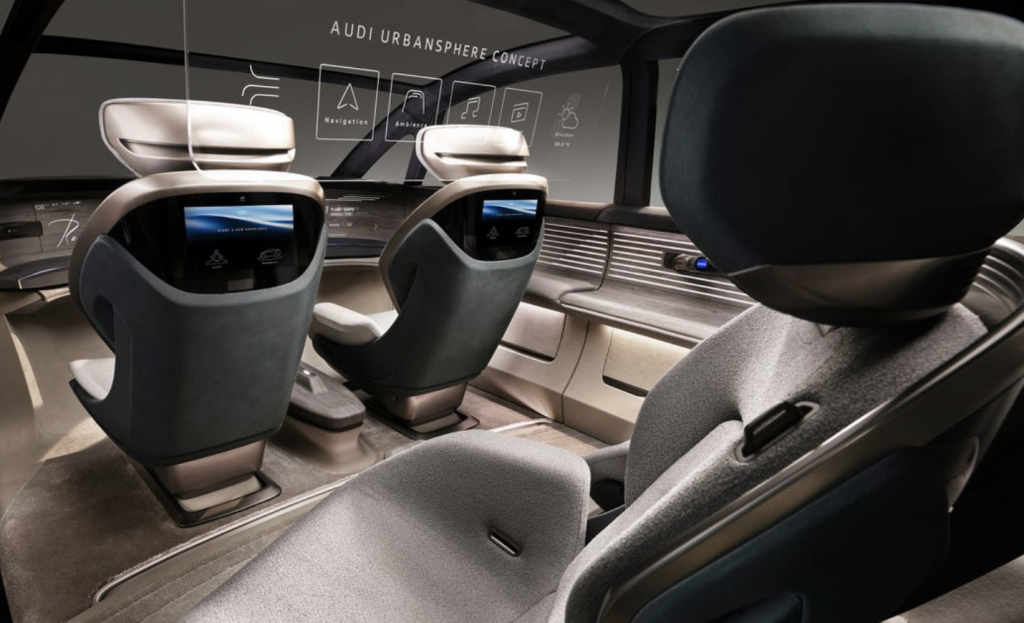 If you feel like just by looking at all the Audi Urbansphere concept car that you are living in the future, then you would be absolutely right. The ingenuity of Audi's forward-thinking design team has resulted in car that could very well dominate the city streets of tomorrow. Audi has conveyed its commitment to making the Urbansphere a reality by the twilight years of the 2020s.