School bus drivers in Greenwich, Connecticut, are refusing to report to work after a colleague of 20 years was fired without due process.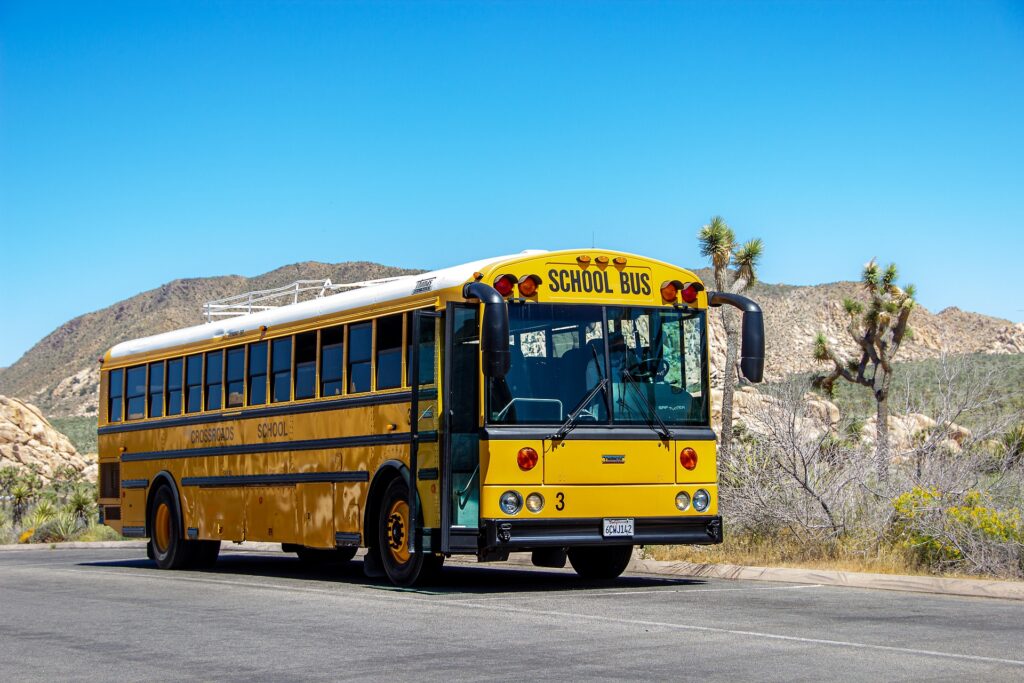 Many parents rely on school bus drivers to get their kids to and from school. With two parents working, the school bus is a necessity for a majority of families. Even as some school districts go to a four-day school week, buses are needed. If the bus doesn't come, kids don't go to school, and that's what's currently happening to kids in Greenwich, Connecticut.
According to Abc 7, this has been particularly difficult for parents who've experienced their districts closing down due to the pandemic. Some districts have had to resort to take over from the state, as school cafeterias pull back on student lunches. The need for reliable school bus drivers is ever-growing in order to keep kids safe on the road.
However, this isn't another "not enough workers to fill jobs" story, this shortage is caused by solidarity. One driver was terminated after 20 years after it was reported that she crossed a double yellow line 15 times in a month.
The driver, and all her co-workers, maintain her innocence and say she was fired unfairly. More than 80% of the school bus drivers called to show they were standing behind her. It remains to be seen if this is enough to get her job back, but it's a great example of solidarity in the workplace.
The district has had to look outside the area for qualified school bus drivers, and many haven't been able to meet the certification requirements. This means they are having to pay more money than they would have before, adding an additional financial strain on the district.
It's hard to know when this shortage will end, but with solidarity among drivers, it might be possible for the district to get back up to complete staffing levels of school bus drivers. Hopefully, we can learn from this situation and take steps toward better workplace practices so that similar situations don't occur.
In addition, some districts are trying to address chronic absenteeism with a four-day school week. Many students fall behind in their studies if they miss too many school days due to illness or family conflict. By extending the hours and shortening the days, students have more opportunities to learn and stay on track with their education.
As a result, it's important for parents to voice their opinions and talk with school administrators about what works best for their children. With districts continuing to face budget cuts and uncertainty due to the pandemic, parents need to advocate and make sure that their kids are getting the education they deserve.
Furthermore, parents must also ensure that their children are safe when traveling to and from school. Whether it's carpooling, riding the bus, or walking in a group, there are measures parents can take to keep kids out of harm's way. For instance, having a designated meeting place for pick up and drop off is key to having a safe commute.
Finally, it's essential for parents to stay engaged with their children's lives. Having regular conversations and being aware of the activities they engage in is important for providing support and guidance. Parents should also ask questions about school assignments, upcoming test dates, and after-school activities. Taking an active role in their children's lives helps foster a strong relationship and sets them up for success.
Overall, providing children with quality education and keeping them safe is essential to giving them the best chance at a bright future. Parents must play an important role in making sure their kids are provided with the best possible resources so they can ultimately thrive and succeed.
But, in order to maintain an education, school bus drivers have to show up to work. Hopefully, that situation can be rectified before more kids have to miss school.
---