Companies like Bed Bath & Beyond, Gap, and Party City are among the many closing stores in 2023.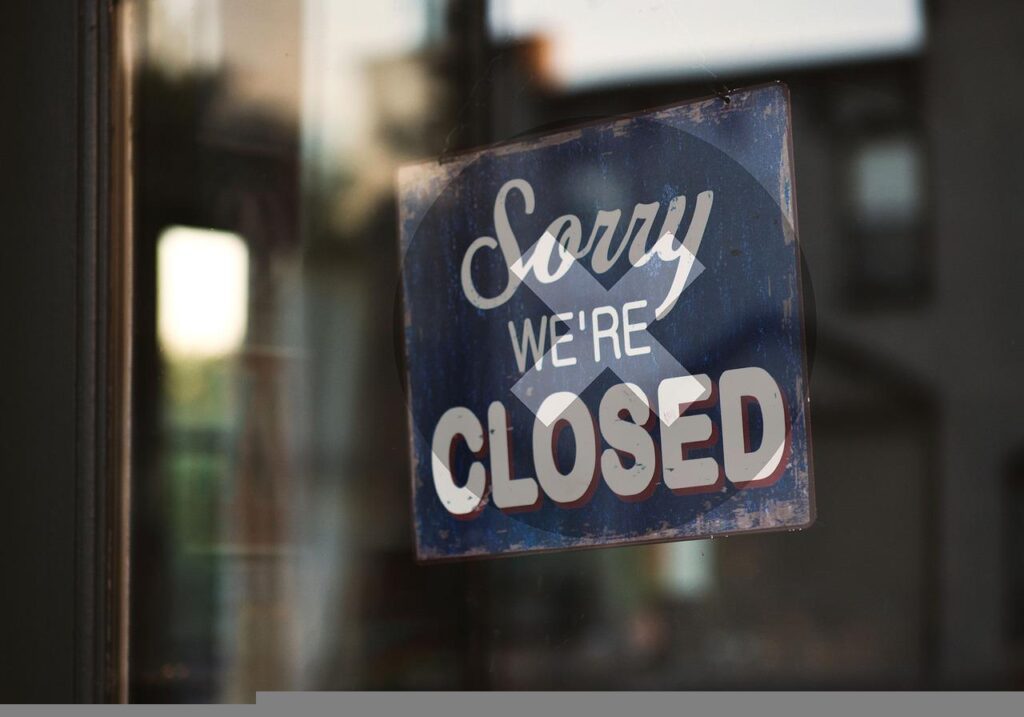 Retailers across the nation have been closing locations for the past couple of years, and that trend will continue in 2023 with an estimated more than 800 closures planned. The reasons vary from company to company, some of the closures are due to bankruptcy proceedings, some are cutting expenses from their balance sheets, and others are pulling back and re-evaluating their strategies around their physical locations.
It is a common practice amongst retailers, that have had some success, to expand their footprints at a rapid pace. However, if they have expanded faster than the market they begin to contract and that usually means store closures. Let's look at which companies are planning to close stores over the remainder of 2023.
The retailer Bed, Bath, & Beyond plans to close 416 store locations including Buybuy Baby stores and that is more than 50% of all the locations on this list. The once proud New Jersey-based company operated over 1,500 locations across the United States and Canada but sadly financial turmoil within the company has caused its once strong position in the housewares market to completely erode. After closing stores, the company will be focusing on the 360 US and 65 Canada flagship locations to rebuild its once-blossoming business.
According to Business Insider, "The Dallas-based home goods company is shuttering more than half of its stores as it reorganizes amid bankruptcy proceedings." The 265 planned retail closures are the second most on this list after the company had filed for bankruptcy. Unfortunately, when they began those proceedings that set the ball in motion, these closures were inevitable as they liquidate their assets to repay their creditors.
The company forecasting the third most retail location closures is Gap and Banana Republic which is going to be shuttering 74 stores. This is the last round of closures for the company after they announced these plans back in 2020 with an anticipated completion deadline at the end of this year. They were targeting 350 stores for closure and they have already closed 276 of them and have 74 more to go.
Those three retailers comprise 93% of the planned retail location closures, the remaining companies have much smaller totals but they are some of the biggest retailers in the world. Party City which is also navigating bankruptcy is closing 22 stores. Big Box giant Walmart is closing five total locations, two of them are the last pick-up-only concept they were testing out, and the remaining three have cited poor performance as the closure reason.
Big Lots is shutting the doors on seven stores, three in California and four in Colorado with the retailer plans to move towards smaller US towns rather than urban areas to set up shop. Macy's is closing 4 locations in malls in California, Colorado, Hawaii, and Maryland which was part of its three-year plan to reduce overall locations by 125 stores. The luxury consignment store RealReal is putting the locks on 6 locations as the company attempts to shed $2 million from its balance sheet.
Rounding out the remaining closures is JC Penny's shutting down locations in Oswego, New York, and Elkhart, Indiana which is the winding down of the company's three-year plan to shut 150 stores. Concluding our list is Amazon announcing the closing of an unspecified number of its Fresh grocery and Go convenience physical locations. The online retail king is wanting to evaluate its strategy around these stores to ensure the company is moving in the right direction.
---