A record-breaking and deadly heatwave is about to sweep over the entire west coast and put many Americans at risk of death.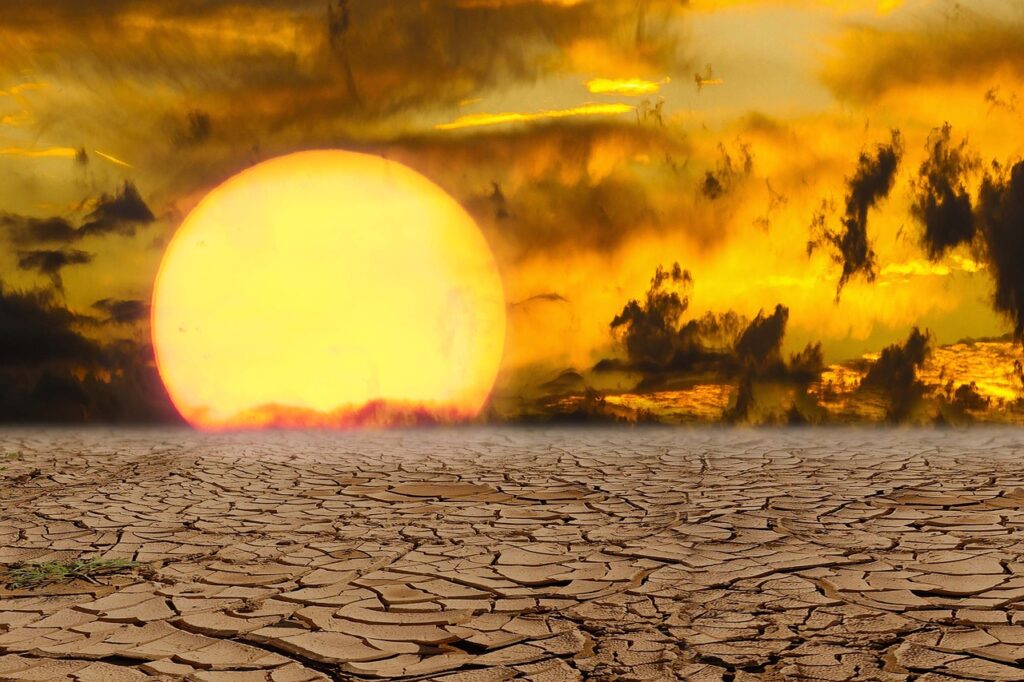 Fall decorations are hitting the store shelves. And it is pumpkin spice season once again. But don't get too excited about cooler weather just yet. Summer heat is taking one last swing at the western United States with a brutal and potentially deadly heatwave. News from the National Weather Service in California states that this upcoming heatwave will potentially be record-breaking.
At this point in the forecast, California will likely feel the worst impact of this deadly heatwave. Its imminent arrival has triggered the issuance of extreme heat warnings across the state. Meteorologists expect the San Joaquin Valley, Sacramento, and Southern California will see the worst impact.
Temperatures could reach a potential high of 115F (46C) in parts of California. This week will see a steady increase in temperatures as it rolls on. But the deadly heatwave itself is expected to hit over Labor Day weekend.
To make matters even worse, nighttime won't bring much relief. Forecasts show the temperature will only ease slightly and will not offer a significant break from the high temps. So the upcoming deadly heatwave is of particular concern for those without functioning air conditioning units and vulnerable populations. The elderly and young children face an increased risk for heat stroke. Similarly, those vulnerable populations may also face death. 
Additionally, the deadly heatwave will most likely increase the smog level in some California cities. So officials have issued a corresponding ozone advisory alert for some areas. Ozone advisories recommend limiting outdoor activities and physical exertion and strongly suggest people stay indoors for the duration. Those most at risk from higher air pollution levels are the elderly, the young, and those with lung issues.
So many heatwaves have hit in recent years that the state of California is considering the idea of naming them. It would serve a similar purpose as the naming of hurricanes, allowing government entities the ability to track each deadly heatwave. And possibly serve to underscore the severity of the heatwaves, which is a vitally important message. After all, according to the National Weather Service, extreme heat is the leading cause of weather-related deaths.
But California is not the only state at risk from news of this coming deadly heatwave. Oregon declared a state of emergency before its arrival over wildfire concerns. Also, Montana, Idaho, Nevada, and other portions of the Pacific Northwest will see record-breaking temperatures over the next week.
Such extreme temperatures pose an imminent and significant risk to the population of the western US. However, they also drastically increase fire danger in a region plagued by severe drought conditions. Another deadly heatwave will only serve to worsen conditions. To emphasize that risk, the National Weather Service issued the following statement: "With the warming and drying trend this week and over the weekend, we will see dangerous heat risk and increased fire weather concerns over portions of interior northern California."
All this could put a damper on holiday celebrations. So, keep an eye on the news for updated forecasts and recommendations before the deadly heatwave arrives. Fall will be here before we know it.
---