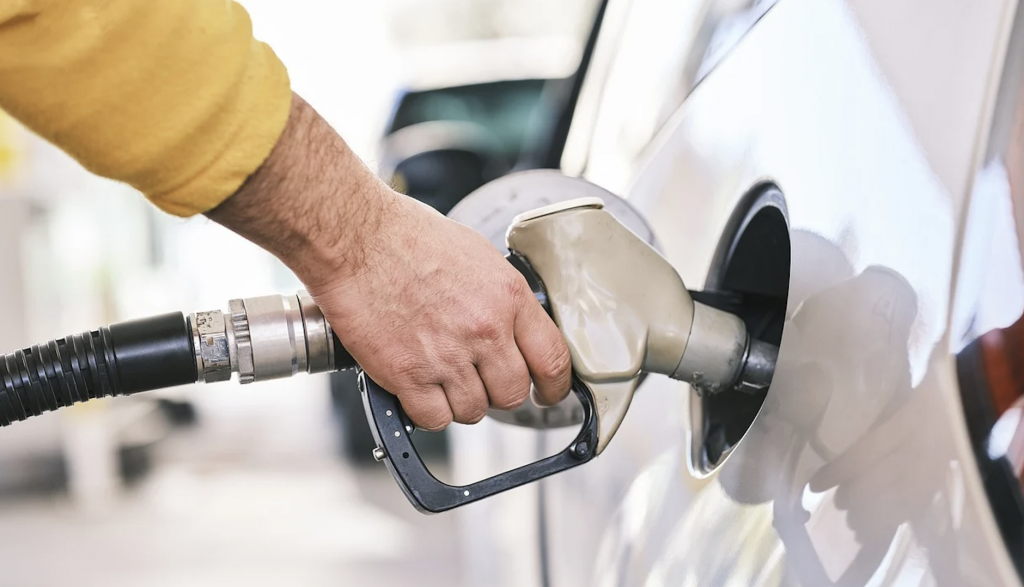 In some rare good news in this inflationary summer – gas prices have finally been going down. Fuel prices have now fallen for 50 consecutive days and are on track to drop by about 20% more from June's $5.02 per gallon peak. And over the past month alone the national average is down by 65 cents, with 19 states averaging below $4, according to AAA. Although prices are still around 31% higher than they were at last year, the news provides some much-needed relief to everyday Americans who have been struggling with the general cost of living as well.
While it might seem like a something of a miracle, the steady decline in gas prices is no fluke. It's been driven by several macroeconomic factors like recession fears that have knocked down oil prices. People cut back on driving when gas prices spiked above $5 a gallon also contributed to the current lower price tag. "When people pay and they see $100 for the bill, they panic and become apoplectic," Global Head of Energy Analysis at the Oil Price Information Service (OPIS) Tom Kloza told CNN Business.
He also cited the unprecedented release of emergency oil by the Biden administration from the Strategic Petroleum Reserve. But he admitted it's difficult to quantify the impact on current gas prices. Although the national average is $4.16 a gallon, Kloza believes the figure is slightly elevated by high prices in places like California. According to OPIS, the median price is $3.99. Additionally, analysts predict that prices will continue to fall as the summer driving season ends. President of consulting firm Lipow Oil Associates, Andy Lipow also expects the national average to reach $4.10 a gallon in the next 10 days, settling at $4 by Labor Day.
Meanwhile, the price of oil fell sharply earlier this week, closing at levels we haven't seen since Russia invaded Ukraine. According to CNN Business, those losses were sparked by a new government report revealing an unexpected stockpile of crude and gasoline inventories, raising questions about energy demand. As a result, the price of US crude tumbled 4% to $90.66 a barrel – the lowest close since February 10th. While the world benchmark Brent crude lost more than 3%. Concerns about a global economic slowdown have also driven oil and gas prices lower in recent weeks.
The concept of lower gas prices is extremely good news, but some analysts caution that the trend may be temporary at best. If people take the current lull as a cue to resume their pre-2022 driving habits, demand (and costs) will likely spike once more. Moreover, if climate change-related storms hit the vulnerable Gulf of Mexico coast, Southern refineries might be forced to shut down, affecting the local gasoline supply, The Slate reports. There's also personal transport and use of fossil fuel-based heaters which will climb as schools reopen and the weather cools down, further straining oil supplies. So enjoy the incredible savings for now, but don't bank on their longevity just yet.