With the most recent Supreme Court decision, Plan B is skyrocketing in sales. Who owns Plan B and Generic Plan B and is profiting?
When the Supreme Court turned back the fifty-year-old Roe vs Wade constitutional right to abortion law, it set off a wildfire of debate on both sides of the ledger. Those who were pro-life cheered the fact that now, in many states across the nation, abortion is illegal. Those who were pro-abortion decried the fact that after 50 years, our country is moving back once again. As word came down of Roe vs. Wade being overturned, the popularity of Plan B and generic Plan B rose to the point that limits are now being put on the drug. So, what are Plan B and generic Plan B? Who owns Plan B, and because of this historic ruling, are they now reaping the rewards?
WHAT ARE PLAN B AND GENERIC PLAN B?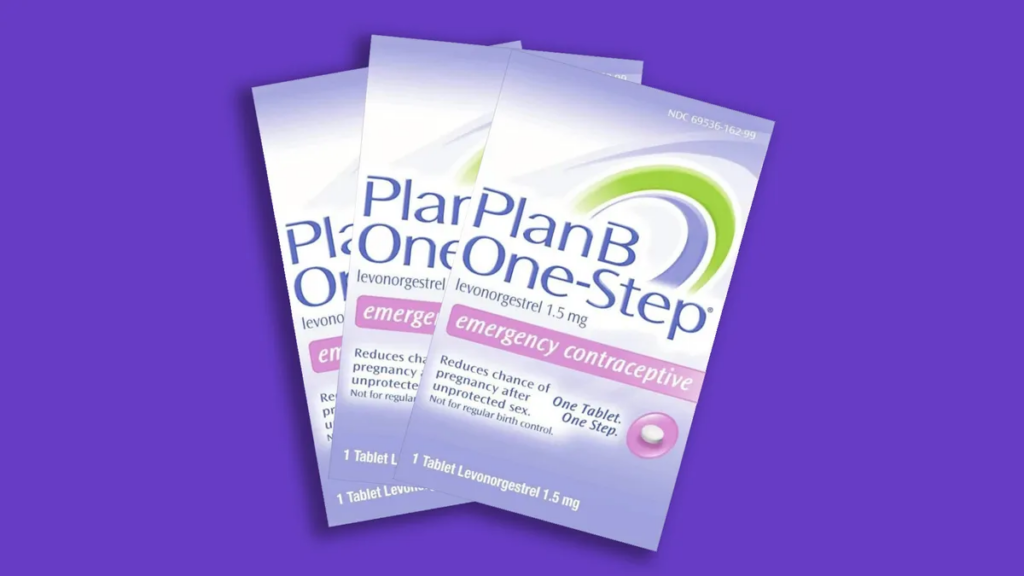 With Roe vs Wade being overturned by the Supreme Court, the emergency contraception (EC) Plan B drug and the generic Plan B drugs have become much more popular. Plan B is the name given to the drug levonorgestrel, also known as the morning-after pill. Taking this pill within five days of having unprotected sex can lower the chances of getting pregnant by 75-89%. Of course, taking the pill sooner rather than later makes it more effective.
While you can wait up to five days after having unprotected sex to take Plan B, it is recommended, by those who own Plan B, that you wait no longer than three, but it is best to take it as soon as possible after having unprotected sex. Plan B (levonorgestrel) is a hormone that prevents the ovaries from ovulating (releasing an egg). All pills contain the same effective amount which is 1.5 milligrams. One thing of note to consider is that Plan B may not work for women who weigh over 165 pounds.
Plan B is the brand most popular, though it isn't the only one. There are a number of generic Plan B pills on the market that include New Day, Take Action, Next Choice One Dose, My Way, Econtra EZ, Preventeza, AfterPill, Fallback Solo, and Opcicon One-Step. Each work exactly as Plan B does with the same amount of levonorgestrel seen in each pill.
Another EC drug on the market is called Ella, and this one comes via a prescription, though not necessarily from a doctor. Most states will allow you to get a prescription from Planned Parenthood. The smartest decision, though, would be to call your nurse or doctor and have them send it over to your local pharmacy. Ella works the same as Plan B or any of the other generic Plan B pills.
As with any drug on the market, there is always the chance for side effects, though most of the Plan B or generic Plan B side effects are mild. Of the millions who have taken these drugs, there have been no serious side effects reported. One found is that after you take the pill, your next period may be different than what you've experienced in the past. It can come early or late, it could also be heavier, lighter, or even spotty. It could also be the same as you normally would get one.
You may find yourself with an upset stomach after taking the Plan B or generic Plan B. You may feel lightheaded or dizzy. You have tender breasts for a short time. If you happen to throw up within two hours of taking Plan B, the pill will not work for you, and you must take it again. The side effects for Ella are virtually the same.
WHO OWNS PLAN B? SAME FOR GENERIC PLAN B?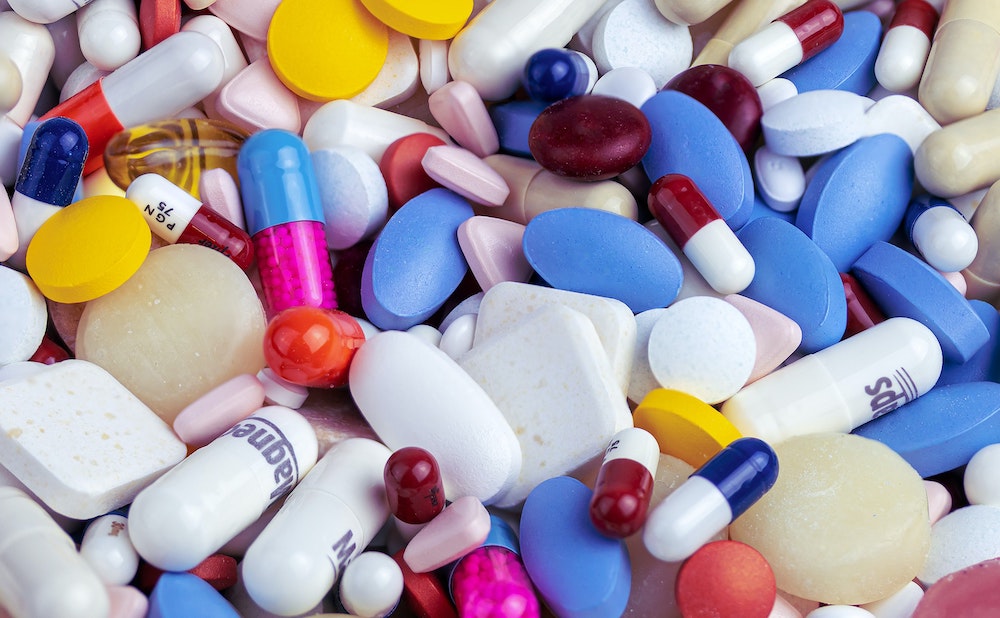 So, who owns Plan B? Someone has to profit from this sudden demand for Plan B and the generic Plan B medicine. Plan B is owned by two private equity firms, Kelso and Juggernaut, and wouldn't you know it, for the most part, the teams that oversee the manufacturing of the top-selling EC on the market are made of men. These teams stand to make a large amount of money from the Supreme Court's decision to overturn Roe vs Wade.
And who owns Plan B dictates the price. One single dose of Plan B goes for around $46 a pill. When sold as a prescription drug by Barr, the pill had more than an 85 percent profit margin. Now, with how they are simply flying off the shelves, the profit looks to be growing and growing for those who own Plan B. Of course, there are those generic Plan B pills. Instead of paying from $40-$50, the generic Plan B pills range anywhere from $11-$45. The generic, AfterPill, can be purchased online for $20 plus a $5 shipping fee.
WHERE ARE PEOPLE GETTING IT?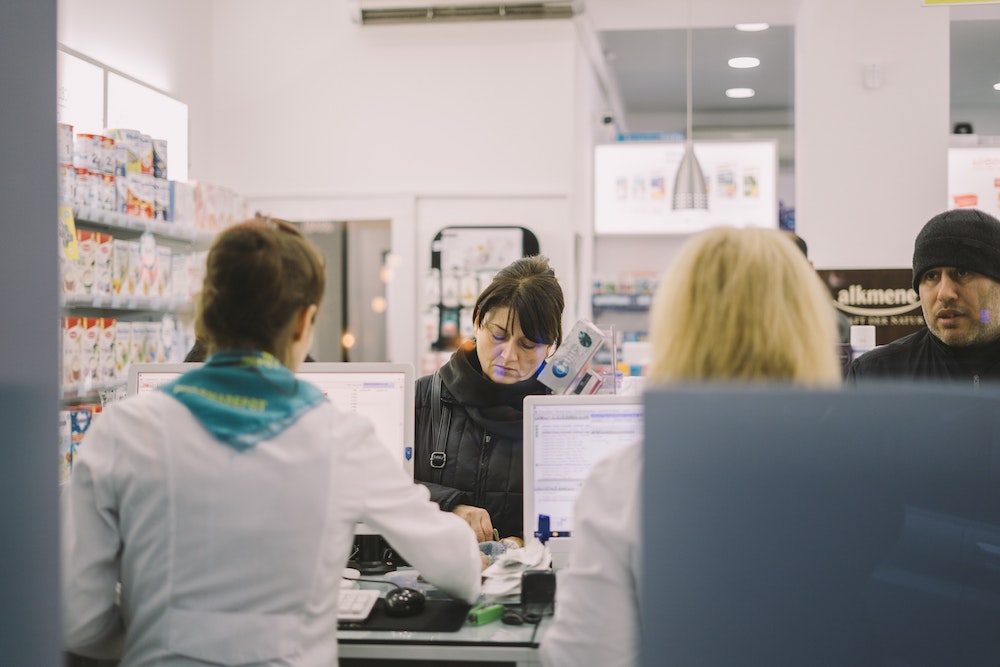 The Supreme Court overturning 50 years of women's rights has caused a massive shift and uptick in the purchase of Plan B and its generic brands. It has become so worrisome and troubling that women are now finding themselves stockpiling any morning-after pill they can get their hands on, especially those women who now find themselves in states that completely outlaw abortions.
One Texas mother simply wrote in a chat, "I'm buying more." Then she explained to The New York Times, saying "The rules are the same for both my kids. They're to let their friends know that we have the pills and if one gets used, we need to replace it with a new one. I didn't become a crazy buyer hoarding hundreds of pills, and I'm not trying to supply contraception to the whole town. I'm doing this because now abortion won't be available and I'm worried that this sort of contraception soon won't be either." The Texas mother has one daughter in high school and one son in college.
Her story is now becoming more of the norm. Rallies and protests have begun to take place across the nation as the Supreme Court ruling became news, but even before that, in anticipation of what was to come, companies were seeing a major uptick in sales. Stix is a company that provides pregnancy tests, yeast infection products, and emergency contraception online claims that their generic Plan B pill, Restart, sales surged by a whopping 600 percent in the immediate 24 hours after the Supreme Court made its ruling. "Seventy-two percent of those people were buying more than one dose," said Cynthia Plotch, who, along with Jamie Norwood, are the co-CEOs of Stix.
Regardless of who owns Plan B, many of these morning-after products like generic Plan B can be purchased over the counter. They can even be purchased online on sites such as Amazon as well. But because the demand of these pills is so overwhelming, they are now limiting the number of pills that can be purchased.
For example, Amazon is now telling potential customers that they can only purchase the pills per week. Rite Aid says they are also limiting purchases telling CNN via an email, "Due to increased demand, at this time we are limiting purchases of Plan B contraceptive pills to three per customer." CVS is another large company that has decided to limit the purchase of Plan B or Aftera, a Plan B generic pill. They told CNN that although they have an "ample supply" of both ECs, they were limiting customers to three per "to ensure equitable access and consistent supply on store shelves." The following day, or as some would say, the morning after, CVS reversed course.
"Immediately following the Supreme Court decision, we saw a sharp increase in the sale of emergency contraceptives and implemented a temporary purchase limit to ensure equitable access," read the email sent to CNN by Matt Blanchette, Senior Manager of Retail Communications with CVS Pharmacy. "Sales have since stabilized and we're in the process of removing the purchase limits, which will take effect in-store and on CVS.com over the next 24 hours," he said and then added, "We continue to have ample supply of emergency contraceptives to meet customer needs."
Don't expect this situation to ease up any time soon. The Supreme Court has set in motion a debate on women's rights and what they can and cannot do with their bodies. It has once again raised the issue of when life starts. It has turned the power over to individual states to decide what will be legal in terms of abortion in their state. For now, Plan B and generic Plan B remain available, but for how long?
---