A sauce, Pizzafy, makes everything it goes on taste like pizza.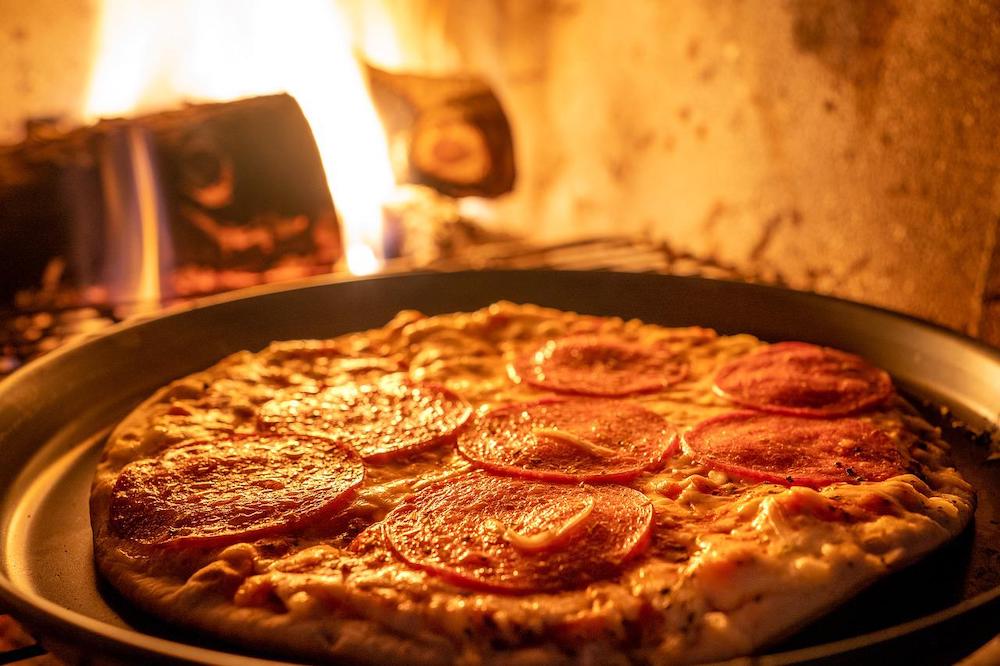 Pizza lovers can now make everything they eat taste like pizza! A sauce, Pizzafy, makes everything it goes on taste like pizza. It has made a name for itself as the boss of all sauce.
Pizzafy, the sauce that makes everything taste like pizza, is made from vine-ripe tomatoes directly from California. Customers can purchase this one-of-a-kind item in a bottle or convenient dipping cups. Additionally, the condiment is gluten-free and vegan.
The ingredients are simple and straightforward. The complete ingredient list includes water, tomato paste, olive oil, salt, white vinegar, balsamic vinegar, inactive yeast, dried garlic, spice, and citric acid. Overall, it seems like a relatively healthy product.
Pizzafy encourages users to try their product on anything and everything. The brand's Instagram feed features items like broccoli, tacos, and french fries covered in sauce. If you have curious tastebuds, this sauce is definitely worth a try.
In the newest remake of Cheaper By The Dozen, the dad invented a sauce that changes flavor profiles depending on what you put it on. The topping can be sweet, savory, or hot. Although this liquid topping is fiction and from a movie, it is a unique thought and makes one wonder what can be done with sauces.
The Pizzafy sauce, like all the important things happening nowadays, has made its way to social media. Several viral youtube videos show people putting a unique spread on food items like ice cream, burgers, crackers, and more. Undoubtedly, people are putting this product to the test and proving that what the sauce claims to do, is true.
Surprisingly, almost all reviewers have said that this sauce does, in fact, make everything taste like pizza. Furthermore, reviewers are saying that it is actually good! This is excellent news for the company and for anyone who loves pizza.
Kids don't want to eat their vegetables? No problem, make them taste like pizza with Pizzafy! This might also offer a unique and fun solution to parents with children who are picky eaters.
Almost all kids love pizza. It doesn't hurt to at least try this sauce to tackle those picky eater problems. Dinner time and ensuring kids get all the proper nutrients will likely be easier with this condiment.
Trying this viral sauce that makes everything taste like pizza could also be a fun activity to do together with kids. Making fun memories together as a family is vital and this condiment offers a unique thing to do together. You and your little ones will never forget when you guys ate asparagus that tasted like pizza.
With so many sauce options available, from sweet and sour sauce, bbq sauce, hot sauce, and more, this unique offering is just one more thing to try. You may find that you end up loving it, and it becomes a staple in your house, just like mustard and ketchup.
Customers can order the product directly from the Pizzafy website. Whether your five-year-old boy named Calvin living in Texas, or a wine connoisseur living in California, this sauce is something to try at least once. Make your next family meal memorable with this unique addition. Furthermore, never choose between a burger or a pizza again.
---