It's been a long, hard day and the last thing you want to have to think about is what to make for dinner. The quick, easy solution is to pick up the phone and order your favorite pizza to be delivered fast, hot, fresh, and ready to eat. However, that may not be the case for much longer. With the ever-growing problem of not having enough drivers, the pizza delivery industry is facing a huge challenge. 
According to CNN Business, the three major pizza chains, Dominos, Pizza Hut, and Papa John's, are facing a major up-road battle with their pizza delivery sales significantly down from last year due to staffing issues. The difficulty lies in not only finding pizza delivery drivers for employment but keeping them employed. The COVID pandemic hit the restaurant industry harder than most sectors, with dine-in options being restricted or limited and being forced to reduce business operating hours. 
Dominos Pizza has reported their pizza delivery sales are down by 10.7% and total sales fell by 3.6% overall, in just the first 3 months of this year compared to the same time frame from last year. Domino's competitor Pizza Hut, which is owned by Yum Brands is in the same boat. Domino's total sales fell by 6% these first few months of this year, primarily due to pizza delivery staffing challenges.
Papa Johns, although the corporation is feeling a pinch from inflation costs, the stores that have been opened and operating for over a year have reported an increase in sales by 1.9% for the first quarter of this year. The difference between Papa Johns compared to Dominos and Pizza Hut is the company's pricing strategy. "Our premium positioning is a different model than the folks who are talking about staffing" stated Papa John's CEO Robert Lynch. Lynch believes the higher prices customers are paying for their pizzas compared to its competitors is what has kept their sales up and helped them to feel less of an impact in comparison to the overall industry's pizza delivery staffing challenges. 
In order to resolve the increasing staffing challenges within the pizza delivery industry, you would think the best option would be to hire more pizza delivery drivers. However, with the COVID pandemic over 22 million jobs were lost in 2020. Although an estimated 20.8 million of those displaced employees have been restored, the labor and industry market seems to be simmering down which is making the hiring of much-needed pizza delivery drivers even more difficult.
Making matters even more difficult is the increasing demand for delivery. Domino's Pizza reported that even though its pizza delivery sales rate had fallen in the first quarter of this year compared to last year, it is up 6% compared to the same timeframe in 2019. The majority of the restaurant industry is also reporting higher demand for delivery and is hopeful that the trend will remain steady, however, that still doesn't negate the need for more delivery drivers.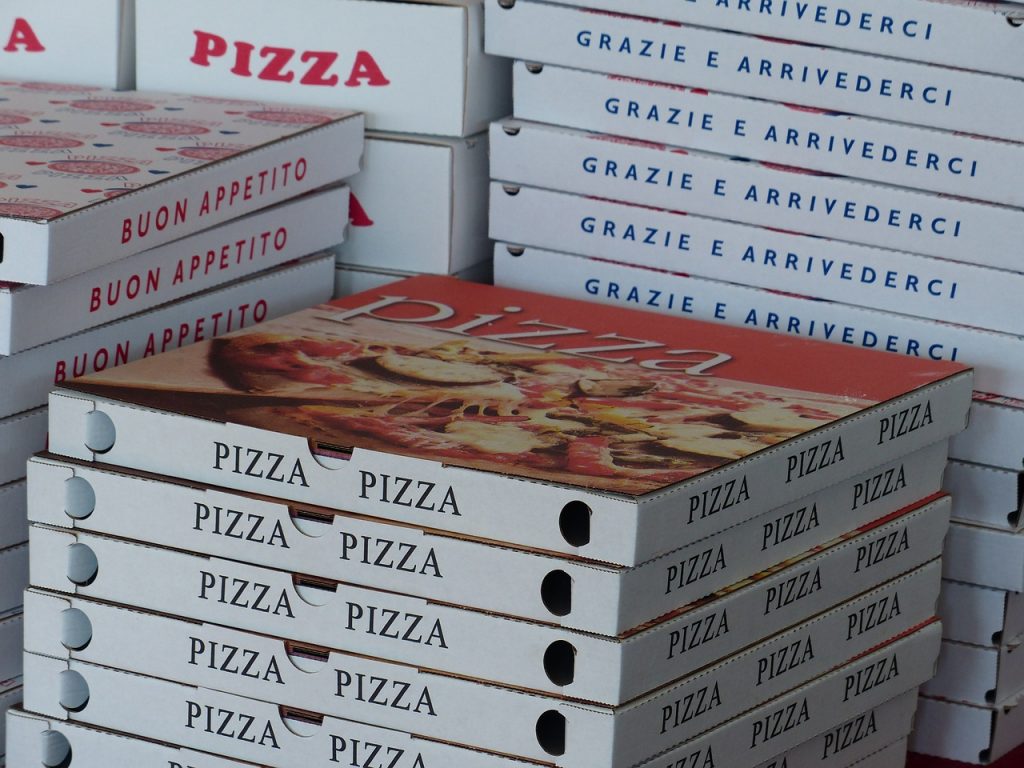 With the pizza delivery staffing shortages and rising costs of the necessary products due to the current inflation, the major pizza chains are having to get creative with how they are saving money. Domino's Pizza and Pizza Hut are taking one route to outsource their incoming calls by utilizing call centers. This allows the pizza chain giants to assign existing employees to fill the void with the pizza delivery staffing challenges by freeing up their time with the new call centers and enhanced technology. Dominos Pizza is reporting that approximately 10% to 15% of customers' incoming orders are made over the phone and is preparing for 3,000 locations across the United States to be fully up and running with external call centers by May. In the meantime, until the pizza delivery staff shortages ease up, pizza fans might have to pay a bit more for their favorite pizza dishes and wait longer on pizza delivery.