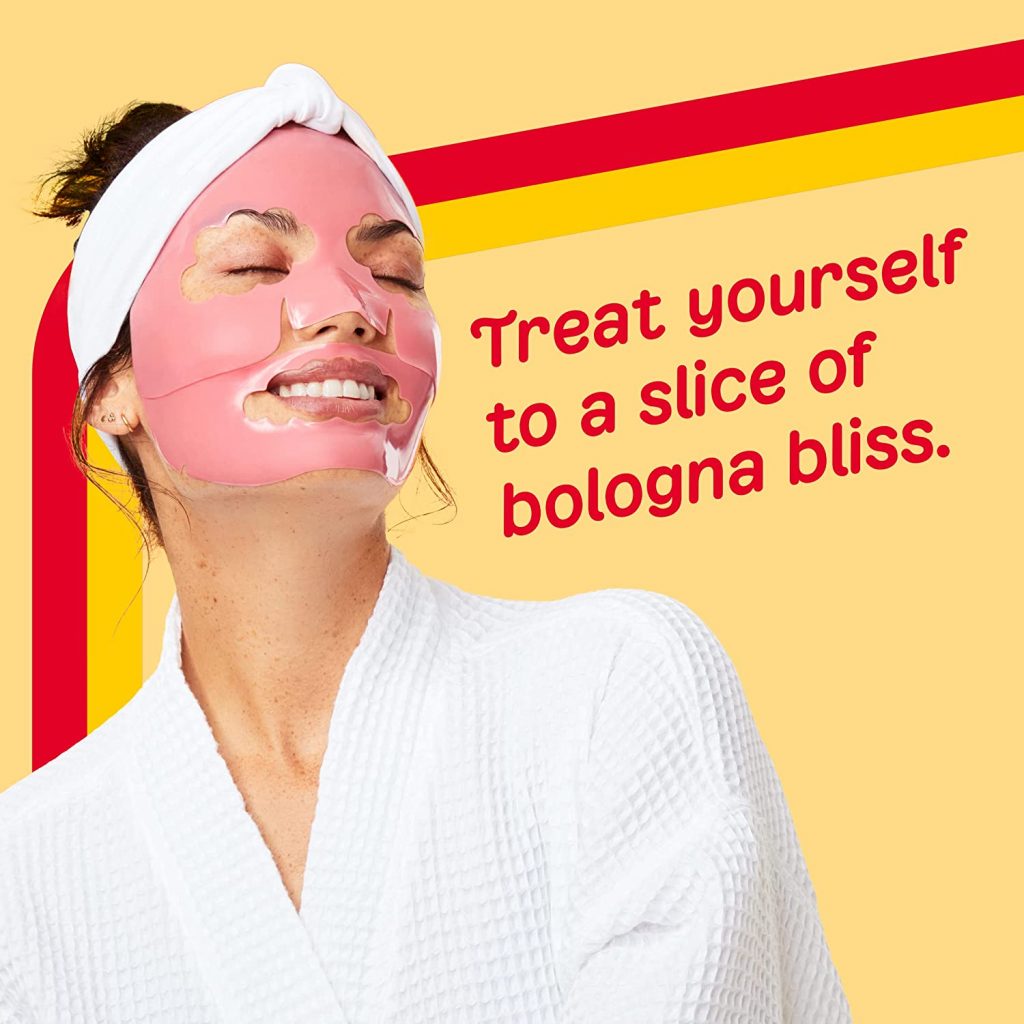 The famous deli meat brand is selling its very first skincare product. Oscar Mayer produced a bologna face mask almost indistinguishable from actual bologna. The moisturizing face mask is made of non-edible, skin-approved materials, perfect for a remote spa day.
The Korean brand Seoul Mama manufactures these cold-cut face masks, using witch hazel and seaweed, among other ingredients. The product can be administered like any ordinary face mask; leave the mask on for 20 minutes and feel the cooling properties of Oscar Mayer's alternative bologna.
The skincare industry revels in its exclusivity, marketing hundreds of miracle products that will surely break your bank. Oscar Mayer switches this perception by offering these faux-bologna masks for $4.99. This skincare option might be one of the cheapest on the market, but it still delivers that quintessential hydrating sensation.
For those who love a gimmick, Oscar Mayer's newest design will surely tickle your friends and family. However, for those who feel that facials should be devoid of deli meat, this might not be your first skincare pick. Luckily, the gag of having fake bologna on your face has actual benefits to your skin.
Oscar Mayer's unique presence in the skincare industry has paid off. The bologna mask sold out within its first day, surprising executives and cold-cut fans alike. This skincare product was the top-selling hygienic item in Amazon's health and beauty section. A statement from Oscar Mayer notified the public that the mask would be restocked in the next few days. You can keep an eye on inventory refreshes here.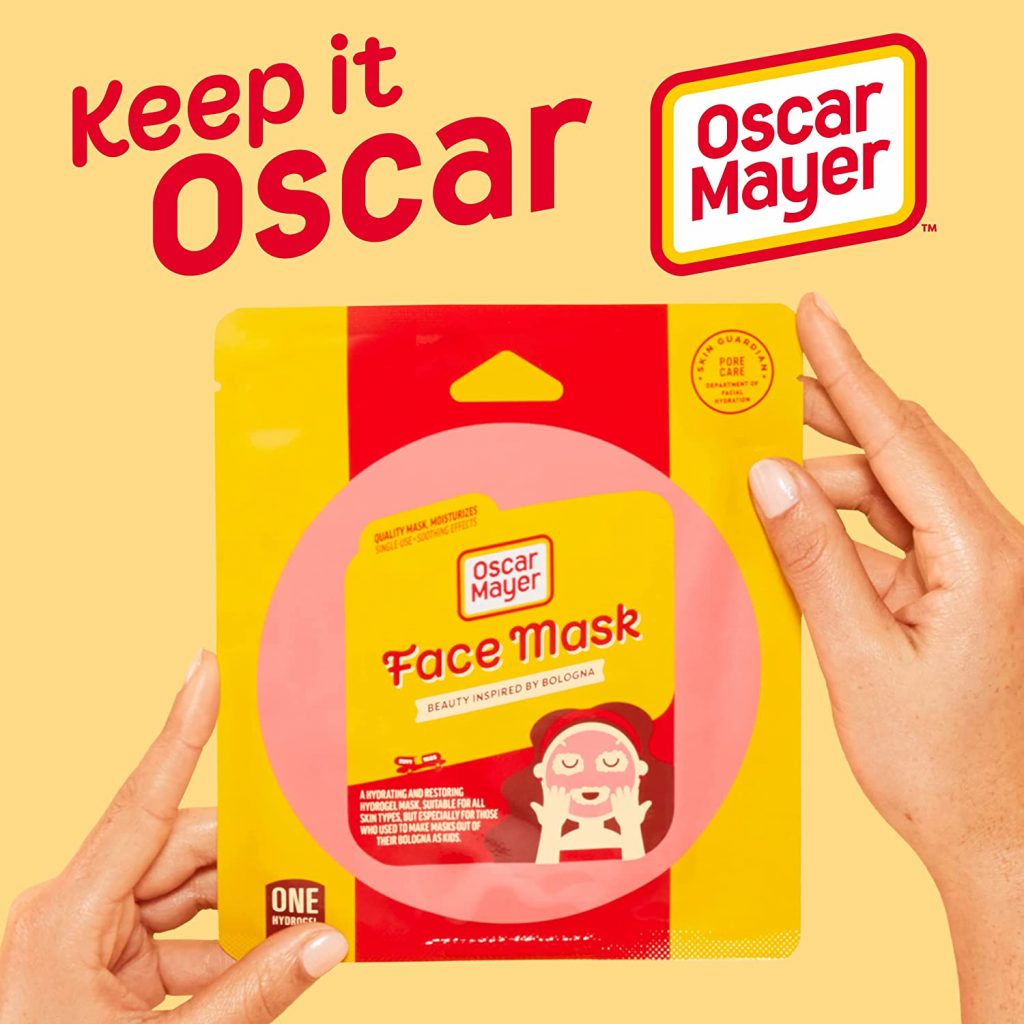 Kraft Heinz revealed its inspiration behind the undeniably realistic product in a recent press release. The mask was created as a humorous spin on the New Year's resolution trope, where people want to throw away old habits and start the year fresh. Beginning your New Year's with bologna on your face is an odd start to 2022, playing into the company's playful intentions. Heinz and Oscar Mayer also stated that the mask was an homage to kids who'd cut out faces of their bologna for fun.
Oscar Mayer is a brand known for its unorthodox advertising tactics. When people think of the deli meat brand, the infamous Weinermobile may be the first image that comes to mind. Carl Mayer created the first physical Weinermobile in 1936, propelling the company and the truck into commercial stardom. Today, six different Weinermobiles occupy United States's highways, traveling from place to place advertising the illustrious Mayer hotdog.
Unfortunately for Kraft Heinz and Oscar Mayer, the companies reported a $12.6 billion loss over the last year. Though sales for both companies were up 1% last quarter, the manufacturing of the products became a widespread issue. With prices of ingredients on the rise, some food distributors experienced losses due to their increased spending on necessities.
The drop of Oscar Mayer's monetary worth is a good reason for its marketing through a new industry. Due to the mask selling out in one day, Mayer's whimsical product legitimized its presence in skincare. Since the hydrating mask will be back on the market soon, the deli meat expects the product to boost its quarterly earnings.
Article continues below headlines
---