Olaplex products contain Lilial, which is banned in other countries for its harmful effects, which include baldness and hair loss.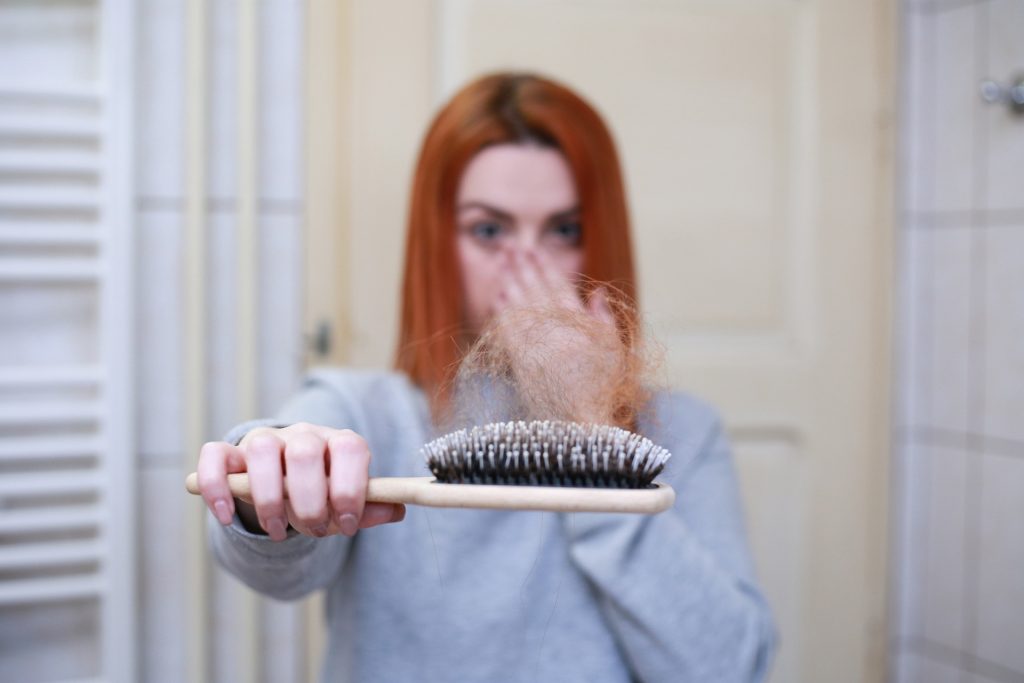 Hair care brand Olaplex is under fire from its disgruntled customers. The haircare powerhouse had to release the finding of several tests that shows that their immensely popular shampoo and conditioners are safe to use. This research comes off the back of thousands of complaints from dissatisfied customers stating that it has caused them hair damage and bald spots.
This week, Olaplex posted the finding on their website to reassure potential and loyal customers that their expensive shampoos and conditioners do not cause any hair damage, regardless of reports that it does.
The testing that Olaplex used to prove their innocence is a test that uses human patch testing. It is a repeat test that all personal products used on the skin undergo. It tests for any irritation or sensitivity from the products, and any product that tests positive is not allowed to be sold on the market. But if a product does pass the test, it proves that it did not cause any sensitivity on the skin around the hair follicle or in the hair follicle itself, both of which can cause hair loss. Both the Olaplex shampoo and conditioner passed this test, which the brand was proud to show.
This research was completed by the brand when over 30 customers started to complain that after continual use, the products were beginning to thin their hair and leaving them with bald spots. Since Olaplex is used for hair, especially blondes, which often can be dry or damaged from heat or hair dye, claims like this could ruin their brand. People regard Olaplex as the Holy Grail for hair restoration, but now this opinion may have changed.
But these disgruntled customers claim that Olaplex actually did the opposite of what it was supposed to do, leaving their hair in worse condition than when it started. Many customers complained of mass breakage and brittle and dull hair, but the brand dismissed all their claims as normal hair loss or other excuses.
Olaplex is collectively being sued for over $75,000 by customers for damages. Apparently, their products contain ingredients that can lead to hair thinning, hair breakages and other injuries, including blistering and scaling skin. One of the ingredients, Lilial, is banned from any beauty products in Europe.
But they firmly deny all allegations, stating that they believe their product is safe to use. They believe there are numerous reasons someone could lose their hair, including lifestyle, skin conditions, stress, and many more. But Olaplex realizes this is part of owning a beauty company, and this will not be the last time people claim something about their products that is not true.
Despite the flurry of complaints and an impending lawsuit, Olaplex has stood firm and not recalled any of its products. It is hard to know what is causing such devastating results to their customer's hair, whether it is something in their customers' lifestyles or Olaplex's products. Hopefully, the problem will be resolved soon, but it may affect Olaplex's reputation forever.
---