Nordstrom is facing an overall decline in sales that could lead the company to go out of business.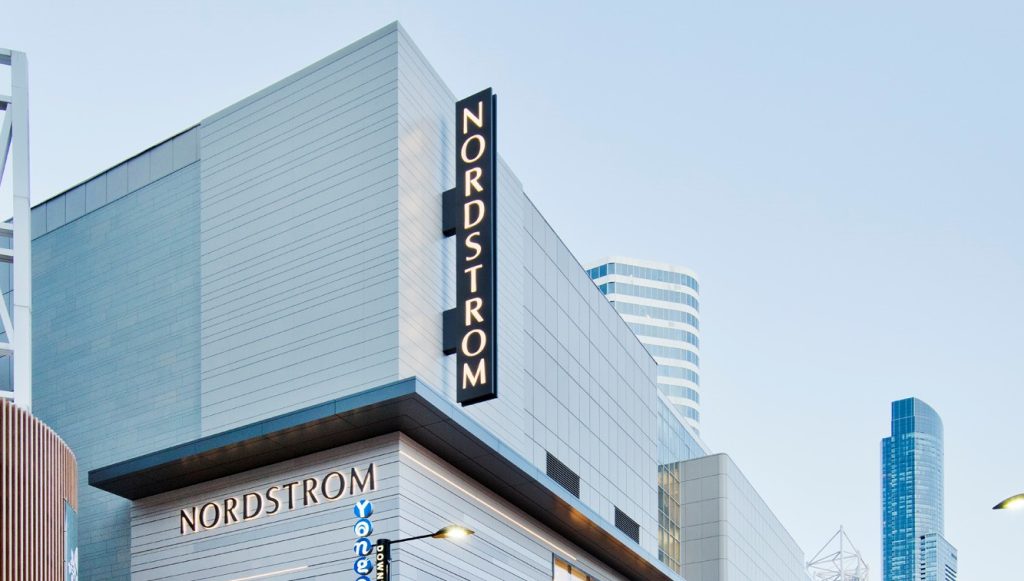 A disappointing holiday season and an overall decline in sales have led Nordstrom store shares to fall. The company is currently facing hard times, like many other retailers. Shoppers are pressed as inflation is high, bills are due, and shopping for an overpriced purse is the least of anyone's concerns.
Many retailers rely on the holiday season to boost sales, but this year was disappointing for most as customers didn't spend as frivolously as in previous holiday seasons. Compared to last year's holiday season, sales were down over 3% for the most recent holiday shopping period. Overall net sales for Nordstrom are down close to 2%, plus Nordstrom Rack sales are down nearly 8%.
Currently, Nordstrom has an excess of inventory that it has to mark down much more than expected. There were viral TikTok videos showcasing bins full of designer bags, including Versace, Burberry, and others, marked down up to 60% off. Other TikTok videos show Nordstrom Rack having a 60% off sale that seems to be never-ending.
Is Nordstrom getting rid of their inventory to complete the store shutdown? It is a strong possibility as the luxury retail giant recently closed down close to 20 locations permanently, and several other sites are preparing for a shutdown. Whether or not this means the end of Nordstrom or an attempt for the retailer to save money by having fewer locations is to be determined.
As many stores in the retail industry are facing such challenging financial times, it is often essential to make strategic business decisions to cut costs. Often, retailers or companies, in general, resort to layoffs and store closures to protect the company's longevity. This may be the case for Nordstrom.
Since the pandemic in 2020, retailers have been struggling with declining sales. To add to the problems already plaguing the world, inflation is out of control, the supply chain is still not as it once was, and people simply do not have extra money to spend. It is a hard time for everyone, not just Nordstrom.
Nordstrom first opened in 1901, and as one could expect in a company that is 121 years old, they have faced many challenging times, financial and otherwise. The company has also thrived in times when others failed to do so. In the 1930s, during the Great Depression, Nordstrom stores made $250,000 in sales.
Additionally, in the 1940s, during World War II, the retailer was transformed into a corporation and grew and thrived. Over the years, the store has changed and adapted to the times. This is one of the reasons the retailer has lasted for so long.
Nobody was ready for the pandemic and all the disruptions that changed the way people lived and interacted. The retail industry has faced an incredible amount of store closures over the last few years alone as many were unable to pivot and adapt to the shutdown of the world. If Nordstrom doesn't figure it out sooner rather than later, it may be just another store of the past.
---