Wendy's deserves kudos for the praiseworthy decision it made to change its logo in support and solidarity of a longtime news anchor.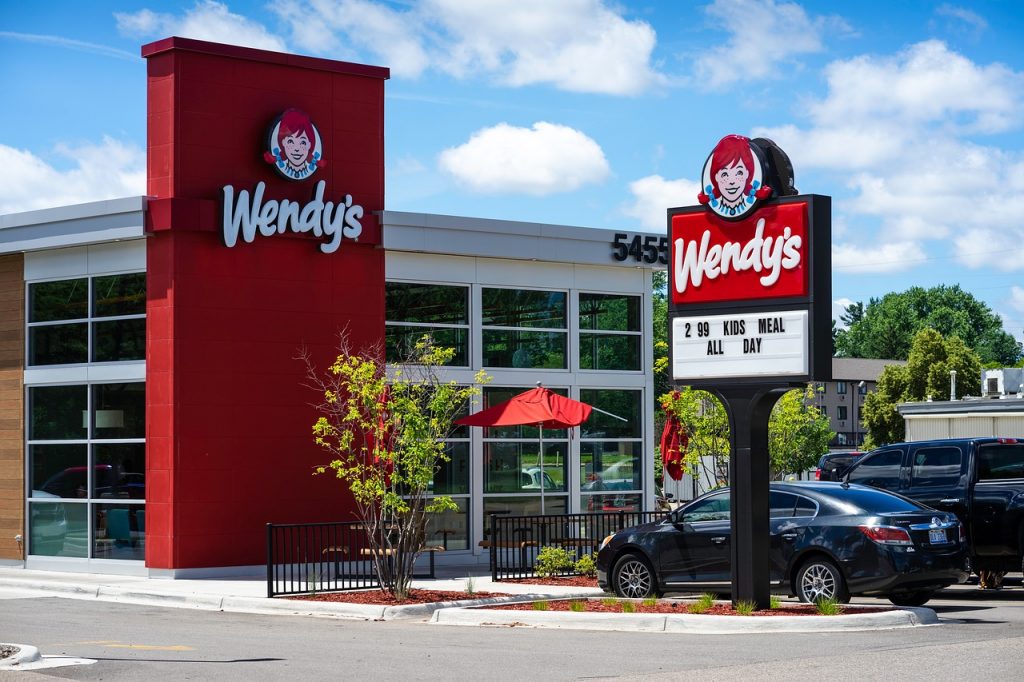 The Wendy's Canadian mascot has ditched the logo's iconic bright red hair. Last week, the fast food chain posted a new profile picture across social media, with Wendy's fiery red pigtails swapped for a sophisticated gray shade. The move comes as the eatery stands in solidarity with one of the country's veteran broadcast journalists who was abruptly cut from her job. The fitting caption alongside the image said, "Because a star is a star regardless of hair color." The post earned more than 45,000 likes by the weekend.
According to CNN Business, Lisa LaFlamme worked for Bell Media as a reporter on CTV National News for more than 30 years. She spent the last 11 as its primary anchor. Then in a strange turn of events two weeks ago, she revealed that her time at the broadcaster was ending. "On June 29th, I was informed that Bell Media made a business decision to end my contract, bringing to a sudden close my long career with CTV News," LaFlamme explained in a video on August 15th. The 58-year-old added that she was blindsided, shocked, and saddened by the decision prompting support from Wendy's.
The news that her contract was not renewed received significant backlash in Canada. Especially since people couldn't help but notice that the so-called business decision coincided with LaFlamme's decision to stop coloring her hair blond during the pandemic. "At 58, I still thought I'd have a lot more time to tell more of the stories that impact our daily lives," LaFlamme said in the video. The veteran reporter said it's crushing to be leaving CTV in a manner that's not her choice. And judging by the reaction from viewers and Wendy's, the news saddened the entire country.
Interestingly, Bell Media's President and Chief Executive Officer Mirko Bibic denies the allegations by Wendy's and others, saying LaFlamme's hair color had nothing to do with the company's decision to let her go. "That is not the case," he said in a statement via Linkedin. Explaining that the move was nothing more than a restructuring strategy, he added that the broadcaster will be implementing an independent review. "To address concerns raised, we have begun an independent review involving confidential interviews with all newsroom employees who choose to participate."
Interestingly, Bell Media executive Michael Melling is taking a leave of absence from the company after The Globe and Mail reported that he wanted to know who approved the decision to "let Lisa's hair go grey." The Vice President of Bell Media started heading the news division in January. Interestingly, Wendy's is not the only brand in Canada to show its support for Lisa LaFlamme. Dove Canada launched a campaign asking its followers to turn their profile pictures to a grey scale. The company also donated $100,000 to an organization advocating for inclusive workplaces for women.
The Sports Illustrated Swimsuit Twitter account retweeted its cover of this year's swimsuit edition featuring Elon Musk's mother who also has gray hair. The accompanying caption says, "We're going grey with Dove in support of women aging confidently on their own terms." Dove's Canada Twitter account responded to Wendy's tweet with a simple, "Looks Beautiful, Wendy!"
---