Medical professionals often overlook or misdiagnose serious health issues in individuals with Down syndrome as doctors and nurses have limited training in treating people with Down syndrome, especially in adult care.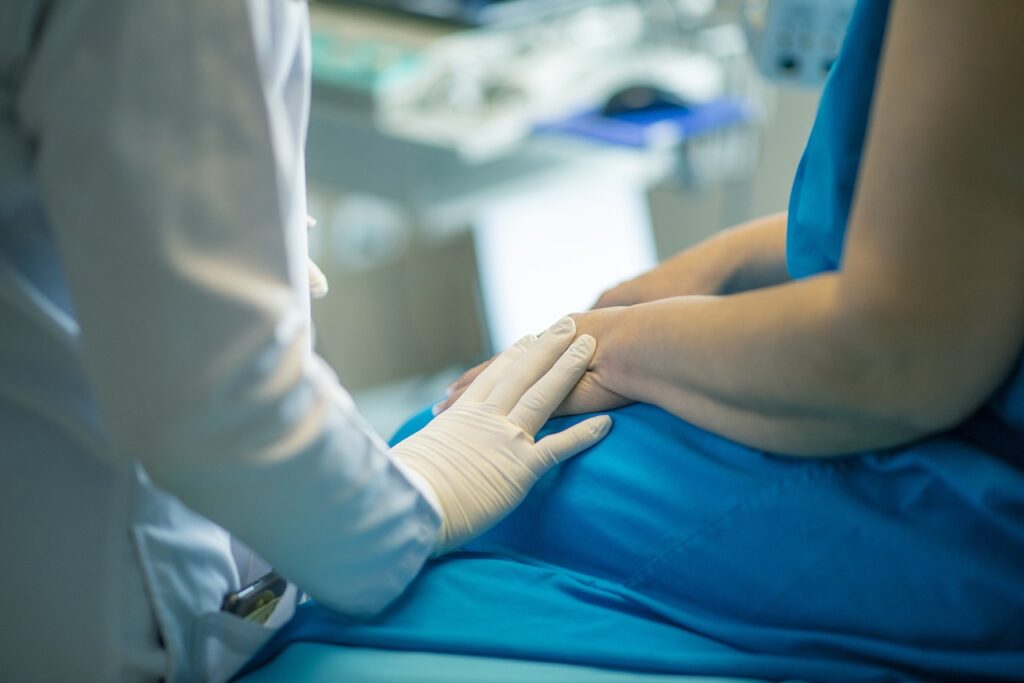 It's a sobering fact that people with intellectual and developmental disabilities are more likely to experience abuse from a friend or family member than from a stranger. Abuse can take many forms, from physical violence to emotional maltreatment or neglect. But what's even more disheartening is the mistreatment that individuals with Down syndrome face at the hands of medical professionals who are supposed to be caring for them.
CNN reported that medical professionals often overlook or misdiagnose serious health issues in individuals with Down syndrome. These issues can range from traumatic brain injuries to chronic health problems like sleep apnea and digestive disorders. And while many medical programs nationwide focus on children with Down syndrome, fewer focus on adults, even though many individuals with Down syndrome are now living into middle age and beyond.
After banging her head in the shower, Down syndrome patient Sammee became depressed and sluggish. General-practice doctors and a neurologist advised her family that her mental decline was common for Down syndrome adults and that nothing could be done. Her family refused this explanation and discovered a University of Kansas Health System clinic for adults with Down syndrome. The clinic's supervisor, nurse practitioner Moya Peterson, diagnosed Sammee with a traumatic brain injury. Thankfully, with therapy and care, she has recovered much of her power and spirit.
Inadequate Education and Expertise
As Sammee's case demonstrates, one of the primary causes of abuse of people with Down syndrome is a lack of knowledge and skill among medical personnel. Many doctors and nurses have limited training in treating people with Down syndrome, especially in adult care. As a result, they may be unfamiliar with the condition's specific health requirements and hazards.
According to CNN, Brian Skotko, a Harvard University medical geneticist and colleagues discovered in a recent analysis that life expectancy for newborns born with Down syndrome in the United States has grown dramatically from four years in 1950 to 58 years in the 2010s. The number of Americans with Down syndrome has climbed to about 217,000, with tens of thousands of individuals in their forties and fifties among them.
Despite the expanding population, the medical system has not kept up, since many medical students learn about the issue while learning to treat children. To address this issue, the "Down Syndrome Clinic to You" online service was designed to assist families and medical practitioners in understanding the complexity and potential therapies for the illness.
Inclusion and Communication
Excluding patients from their care is another issue that contributes to the abuse of people with Down syndrome. Medical experts may only talk to carers or parents rather than persons with Down syndrome. This exclusion can result in a lack of awareness of the patient's health requirements and preferences, as well as feelings of disempowerment and dissatisfaction on the patient's behalf.
Charlotte Woodward, a Down syndrome advocate, is alive today because of effective care that was not accessible years ago. She underwent multiple heart procedures as a child and later had a heart transplant when she was in her twenties.
Woodward, an education program associate with the National Down Syndrome Society, has campaigned to reduce prejudice against persons with disabilities who require organ transplants. She has been treated with disdain by healthcare personnel who have addressed her parents rather than her during appointments, showing the lack of information that many general-practice doctors have about individuals with Down syndrome. Woodward is advocating for more specialized clinics and study into the health issues that plague persons with disabilities as they age.
Mistreatment's Consequences
Mistreatment of people with Down syndrome can have serious repercussions. Misdiagnosis and insufficient care can lead to the advancement of health issues, higher health risks, and a reduced quality of life for those suffering from the illness. Individuals with Down syndrome, for example, are more likely to acquire certain health concerns, such as sleep apnea, thyroid abnormalities, and digestive difficulties. These disorders can have a substantial influence on an individual's health and well-being if they are not properly diagnosed and treated.
Change and Advocacy
Individuals with Down syndrome and their families are fighting to improve the way medical professionals approach the condition's care. These initiatives include increasing medical professional knowledge and education, as well as campaigning for additional specialized care programs and clinics for people with Down syndrome.
---