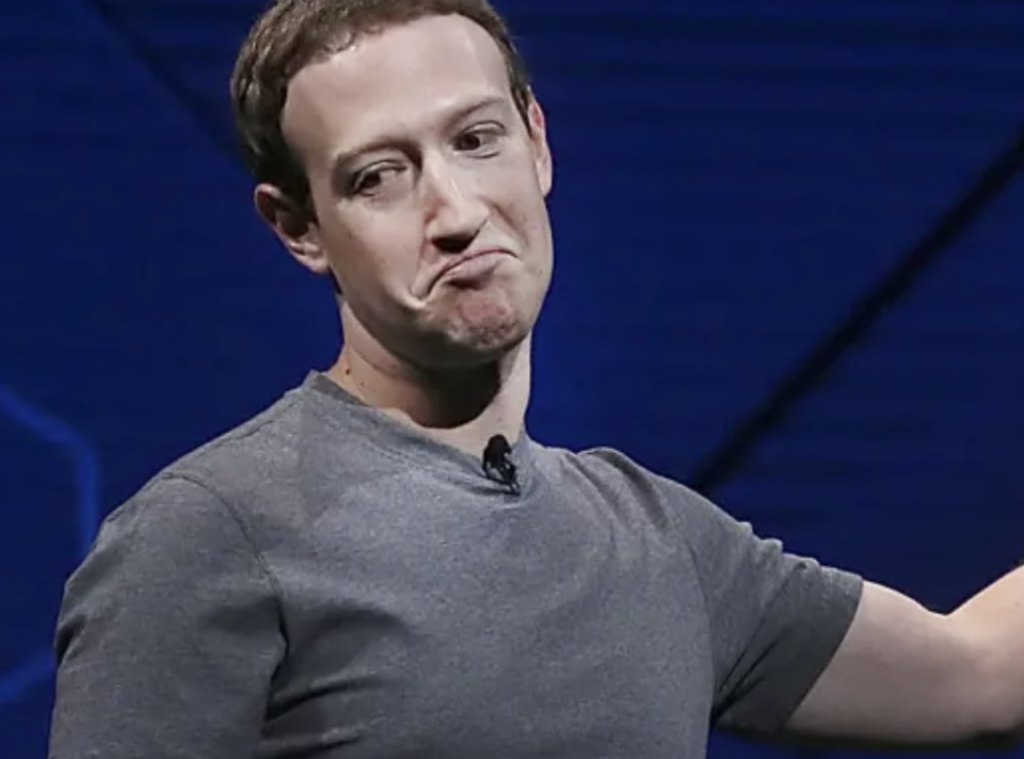 Mark Zuckerberg is taking a page out of Elon Musk's playbook by stating that Meta will have a company-wide layoff soon. Zuckerberg held a Q&A on Thursday about Meta and its tenuous marketplace position. Instead of focusing on other strategies to revamp the company's image, the attention largely fell on Meta's employees. Zuckerberg stated that he wanted to "turn up the heat" on his staff and weed out those who weren't fulfilling company goals.
Meta hasn't had the best couple of years. Though the company is mainly turning to its metaverse creation called Horizon Worlds to regain its economic footing, it's started to falter in the stock market. One of the reasons for Meta's descent is the current irrelevance of Facebook, while more social media sites have more traction like TikTok and Twitter. Facebook's devaluation has caught Mark Zuckerberg and Meta in a financial problem, pushing the CEO to tighten his reigns on his employees.
For Facebook, hiring has largely halted this year. In May, the company released a letter to its employees stating that the company would slow down hiring based on "slower revenue growth" than Meta anticipated. Zuckerberg mirrors this sentiment in his recent claims about his company's financial downfall. Now, the powerful CEO wants to instill more specific company goals to weed out the staff that will potentially underperform.
Zuckerberg's threat of firing a large number of employees isn't something new to the tech industry. Elon Musk last month got caught up in a layoff controversy after two former employees filed a lawsuit for wrongful termination. The case came after weeks of Musk attempting to retract a leaked email about the Tesla CEO's wishes to fire salaried workers. After denying these claims, Musk fired 500 people from the same facility without prior notice. The massive layoff infringes upon the WARN Act, which requires an employer to give a 60-day notice before firing 50 or more employees from the same site. Musk stated that he's treating the lawsuit nonchalantly and that the outcome won't affect his business.
Mark Zuckerberg's answers at his public Q&A on Thursday allowed him to elaborate on his new expectations for Meta. He said that upping company-wide expectations for employees wouldn't only show who wasn't fulfilling the necessary duties but would catalyze a "self-selection" process. Zuckerberg describes a process where employees would realize they couldn't meet Meta's expectations and leave the company willingly. Alongside this, he also stated that the number of engineers hired this year would be reduced from the annual 10,000 to 6,000.
Amazon is another tech company that is similarly cutting back on hiring in 2022. In a leaked memo from May, Amazon described a hiring freeze, especially for its retail businesses. Computer software companies like Microsoft are also overstaffed, vastly reducing their hiring target for the upcoming months. These companies, alongside Meta, are bracing for significant financial setbacks that excessive hiring wouldn't help.
Mark Zuckerberg's Meta has many issues to tackle before it regains its status as a superior tech company. Cutting back on hiring may help Meta's finances stay afloat with new company expectations and economic targets.