Lowe's is experiencing some revenue woes at present, a combination of mitigating factors has served to lower the company's total net worth.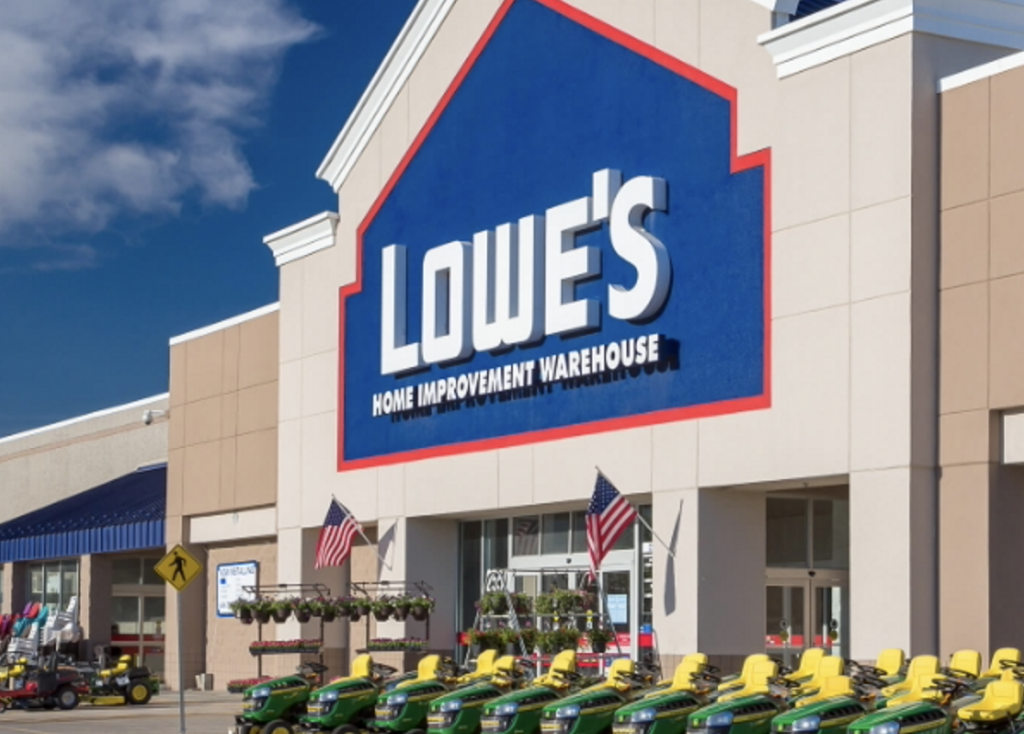 As the weather gets nicer outside, consumers are planting more flowers and plants in their yards and gardens and looking for options for outdoor furniture. You would think this would mean increased sales for hardware and other items at outdoor mega-chains like Lowe's but after first-quarter numbers have tallied, they are experiencing the exact opposite. Early market share numbers are reflecting $3.51 compared to the expected $3.22 per Wall Street for the first quarter, with a revenue of $23.66 billion dollars compared to the $23.76 billion dollars that were projected. 
According to CNBC, the underlying factors that are impacting the home improvement industry are the shortage of available homes, aging housing stock, and appreciating real estate values. So while that is giving customers renowned confidence to update kitchen appliances or redo a bathroom, despite the ever-increasing inflation costs, the sales were not great for the first quarter of the year. Sales are expected to start jumping up as of May this year but it is slow going and cannot change the numbers already sealed for the first part of this year. 
The majority of Lowe's sales, which is about 75%, come from 'do it yourself' or DIY customers, whereas Home Depot gets half of its sales from contractors or business professionals like plumbers, home-builders, and electricians. That puts Lowe's in jeopardy of fluctuations in consumer demands if homeowners decide to skip on a big landscaping or painting project due to budget constraints because of the current rate of inflation. 
Lowe's reported net income for the first quarter increased slightly to $2.33 billion, or $3.51 per market share, from $2.32 billion or $3.21 per share, compared to the same time frame from a year ago. The bad news is Lowe's net sales fell to $23.66 billion dollars from $24.42 billion dollars last year and completely missed the stated expectations of $23.76 billion dollars. Lowe's same-store sales declined over 4% compared to a year ago which is a decrease of 2.5% compared to what wall street analysts had predicted. This week's closing reflected Lowe's market shares down by 25% so far this year, with numbers at $194.03 per share, which brings Lowes's total market value down to $128.27 billion dollars. 
The colder than average weather piled more pressure on U.S. home improvement chains like Lowes to get creative in order to boost revenue following the double-digit quarterly sales growth seen during the early stages of the pandemic. This is problematic because seasonal products account for 35% or more of Lowe's total profit and sales. This means the cooler weather will impact the near 2,000-store chain more than it affected Home Depot. Zachary Farm, a Wells Fargo analyst stated "We're mindful that Lowe's second-quarter could potentially see a bigger spring/outdoor lift versus Home Depot." Yet, despite the first-quarter numbers, Lowe's is not letting the lower than anticipated numbers get the best of them. They are forecasting a surprise increase in the next quarterly sales and are optimistic about a continued pattern for the rest of the year.