Haute couture high-fashion company Balenciaga teamed up with Lays to introduce four designer clutches that depict popular lays chips varieties - classic, limón, flamin' hot, and salt and vinegar.
Into high-fashion? This one is for you. Fashion house Balenciaga is making headlines at Paris fashion week and not for something they have put Kim Kardashian in. Models were seen walking down their catwalk at Parc des Expositions de Villepinte convention center on October 2nd with an unusual accessory – a bag of Lay's potato chips.
Before, there is a mass flood of people to their garbage bins to create a new fashion-forward look. Balenciaga didn't use an actual Lay's potato chip bag but has partnered with Frito-Lay for its Paris Fashion Week expose.
These clutch bags, which premiered on Balenciaga's "The Mud Show," are designed to look like a share-sized bag of Lays but are actually made from high-gloss leather. The handbag has a metallic silver lining and a nutritional label printed on the back, a nod to the fashion house's quirky style.
These unusual designs will be available to purchase soon and will cost consumers $1,500 to look like they have brought snacks to whatever event they are going to. Once you let that price tag sink in, these Lay's potato chip bags also come in a range of "flavors," including "Classic," "Flamin' Hot," "Limon," and "Salt and Vinegar." Something for fashion enthusiasts to collect, maybe.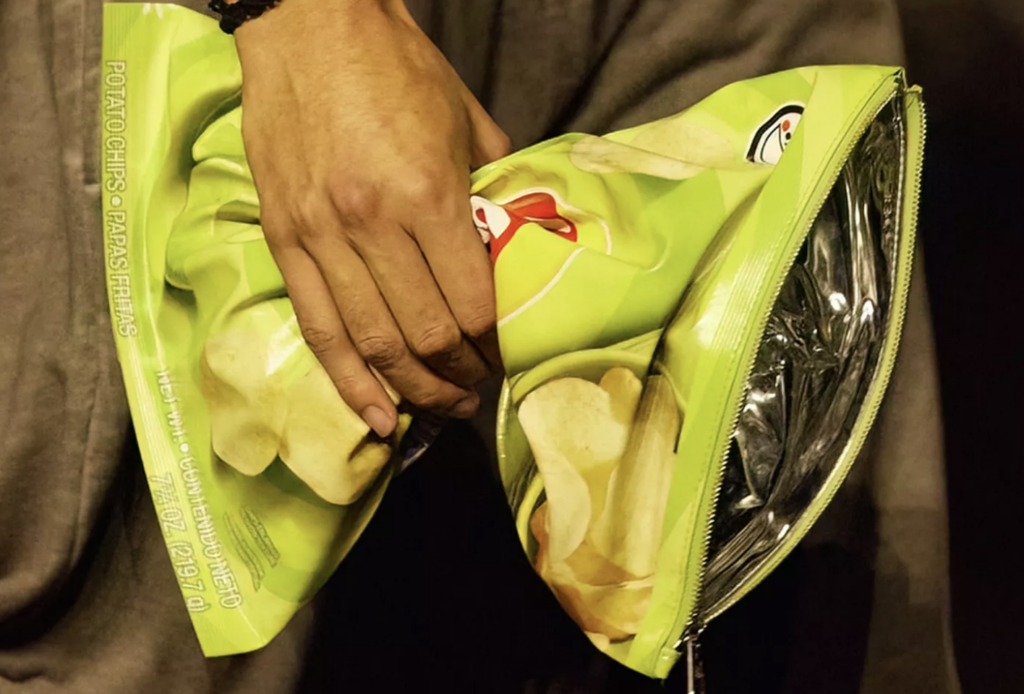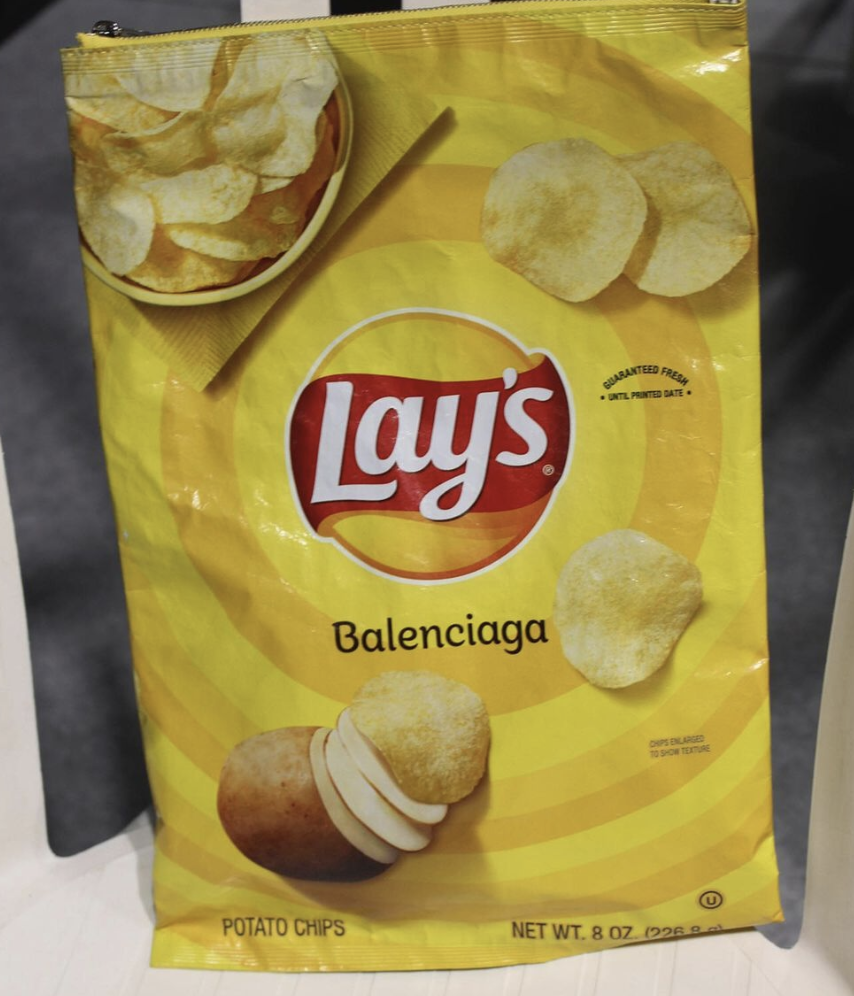 The clutch bag, designed by Balenciaga's creative director Demna, was created due to his love of chips and his previous use of a bag of Lays as an accessory. He was seen in June at the Royal Academy of Fine Arts sporting said "bag of Lays" just a few months before revealing his new design to the world at Paris Fashion Week 2022.
The fashion house is known for its outlandish designs and branding. Kim Kardashian, a muse for Balenciaga, wore an outfit made from just yellow tape stating "Balenciaga" at their Paris Fashion Week last year and a head-to-toe leather outfit including a mask for New York Fashion week a month earlier. They shot back into the spotlight a few years ago, with many celebrities wearing their fashion "sock boot" footwear. Now they have supermodels and high-profile celebrities walking in their shows and wearing their designs regularly.
The reaction to Balenciaga's new design is one they would have expected; plenty of jokes, but people will still buy it as it is the most talked about the bag at Paris Fashion Week. People joked that it is a ridiculous price for a bag that contained no chips whatsoever.
While they have pulled off what they expected to do with such an outlandish design, get people and the media talking about their brand, they have unexpectedly disappointed other consumers. This design reminds fans of Lays chips that the "Flamin Hot" flavor is still unavailable in shops even though it is a fan favorite. Consumers all over social media have been pleading with the company to bring back the flavor.
Fashion is one outlet that will always have something to shock and owe people but paying $1,500 to look like you are bringing snacks that you have already opened (lol) to an event is pushing even the quirkiest fashion guru.