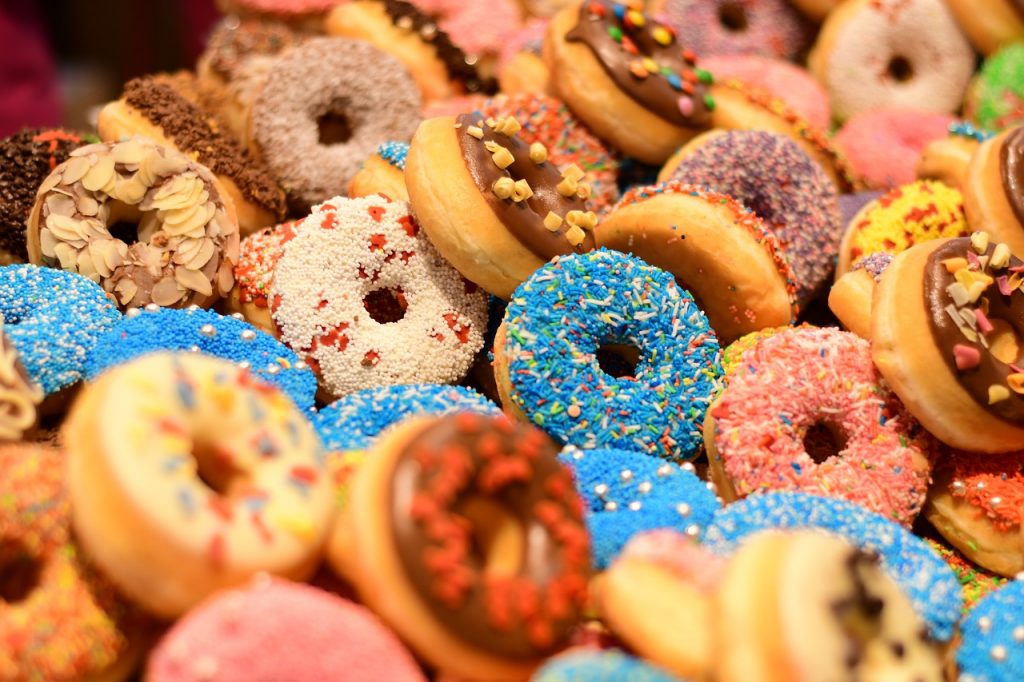 Krispy Kreme never shies away from giving out free doughnuts. Whether it's to commemorate National Doughnut Day or Halloween, the company strives to improve the overall health of the world. When COVID-19 vaccines became available, the doughnut business lent the globe a helping hand by rewarding customers with freebies in exchange for vaccination. Now, Krispy Kreme is offering its patrons another way to snag a delicious doughnut free of charge.
Initially, the breakfast-favored brand's promotion, "Show Your Heart," maximized the nation's efforts in 2021 to combat the pandemic. It also translated into making Krispy Kreme the first national company to reward those who protect themselves and others by getting vaccinated. The promotion required guests to show a valid COVID-19 vaccination card at any Krispy Kreme outlet in the United States. In exchange, customers could get free Original Glazed Doughnuts.
Now, highlighting its doubling down of a commitment to aid our medical community by giving away free doughnuts, the company recently offered a dozen doughnuts to anyone who donates blood or platelets. The American Red Cross declared its first-ever nationwide blood crisis on January 11.  A drop in the number of people donating blood during the COVID-19 epidemic, as well as bad winter weather, are the root causes of the country's biggest blood shortage in over a decade. 
Krispy Kreme so far stepped up support for National Blood Donor Month by offering a deal that's nearly too sweet to pass up. If you want 12 free Original Glazed doughnuts, you can go pick them up from Krispy Kreme. The deal lasts through January 31, and all that's needed is a sticker showcasing your donation to the Red Cross blood donor app. If you want more details, are available here.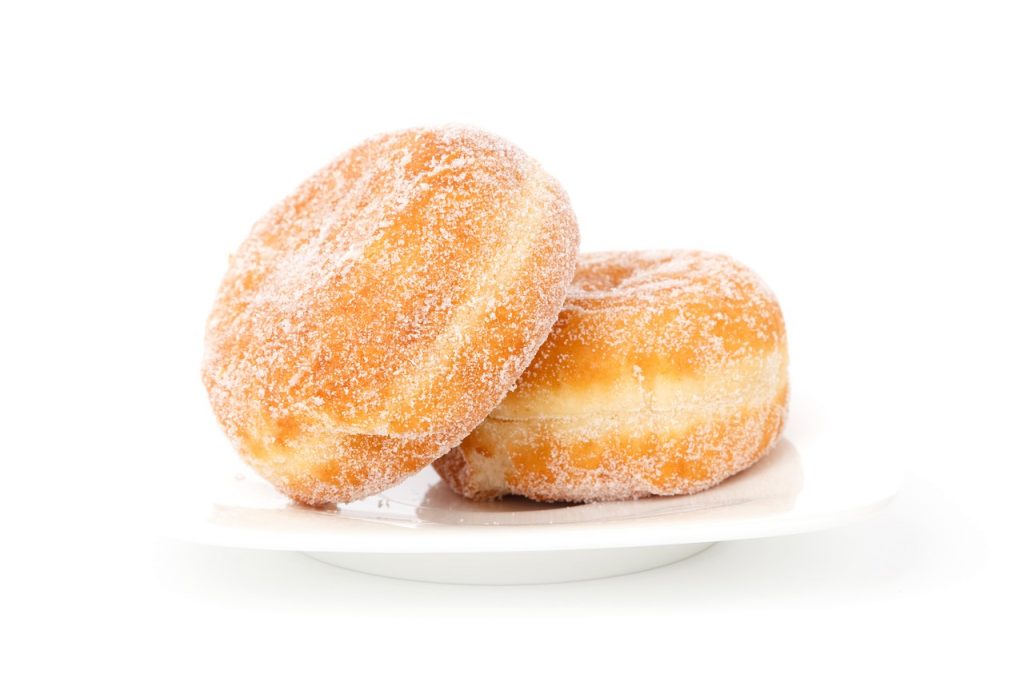 Dr. Pampee Young, the Red Cross' top medical officer, explained the existing situation when the crisis was reported. She revealed that even as Omicron instances rise across the country, hospitals still aid accident victims along with cancer patients, people with blood diseases like sickle cell disease, and people who are critically ill who need blood transfusions to survive. Dr. Young says. "Every community in America needs blood on a daily basis. At a time when many businesses and organizations across the country are experiencing pandemic challenges — the Red Cross is no different. And while we are all learning how to live in this new environment, how we spend our time, where we work, how we give back, how we make a difference in the lives of others." This makes Krispy Kreme's efforts all the more admirable.
The Red Cross recently released an update on the blood shortage, stating all types of blood, particularly types O positive and O negative, as well as platelet donations, are still needed. In addition to whether you can give now or at some time in the near future, Americans can schedule an appointment to donate by downloading the Red Cross Blood Donor App. You can visit RedCrossBlood.org or call 1-800-RED CROSS (1-800-733-2767) as well to find more information on the many ways you can team up with Krispy Kreme to assist with the latest blood shortage.
For direct access to your rewards and freebies, give a Krispy Kreme worker your phone number or email address. You can also have the worker scan your rewards app to see how many credits you have. When you buy an Original Glazed Doughnut or one of the Limited-Time Offering Doughnuts, for example, you get one credit. After your twelfth purchase, the next one is on the house.