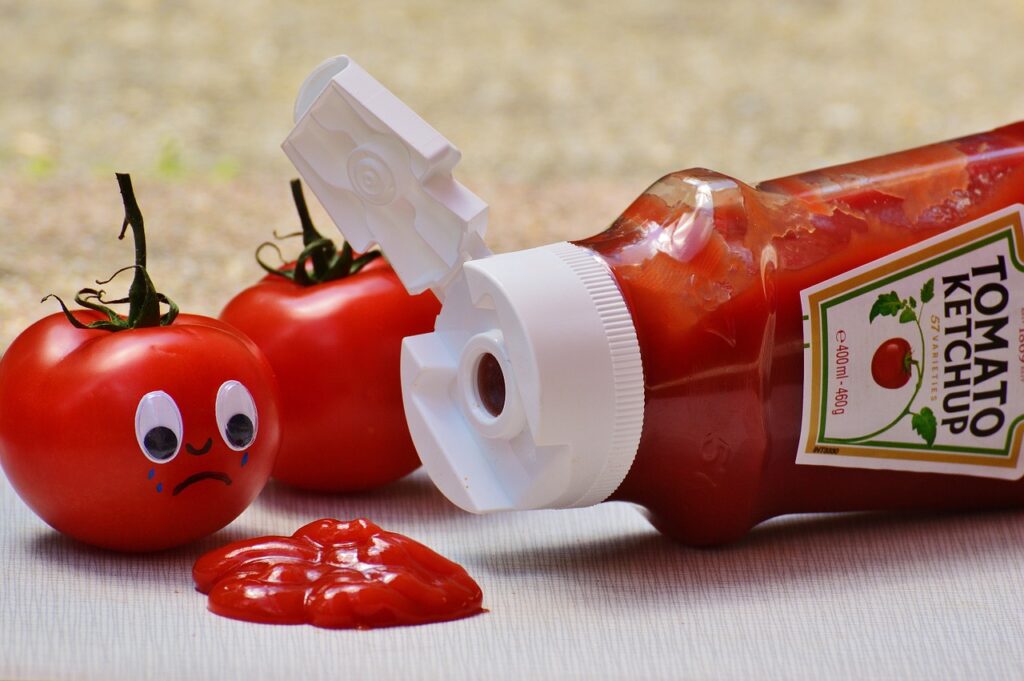 Have you ever wanted to make a condiment into a refreshing summer dessert? French's, the renowned mustard company, is now taking that idea and releasing actual ketchup ice pops. For big fans of the tomato condiment, this is your lucky day.
Releasing this week, French's Frenchsicles are limited-edition ketchup ice pops that taste exactly like the sweet and savory tomato relish that's beloved worldwide. If you live in the United States, you sadly won't be able to get your hands on the ice pops anytime soon. Sadly, the limited-edition dessert will only be available in Canadian locations, but if it's a unanimous success, these popsicles could get a resurgence. Free ketchup ice pops will be handed out at specific French's pop-ups in Vancouver, Toronto, and Leamington, Ontario. For a couple of days, free pops will be handed out until June 24th.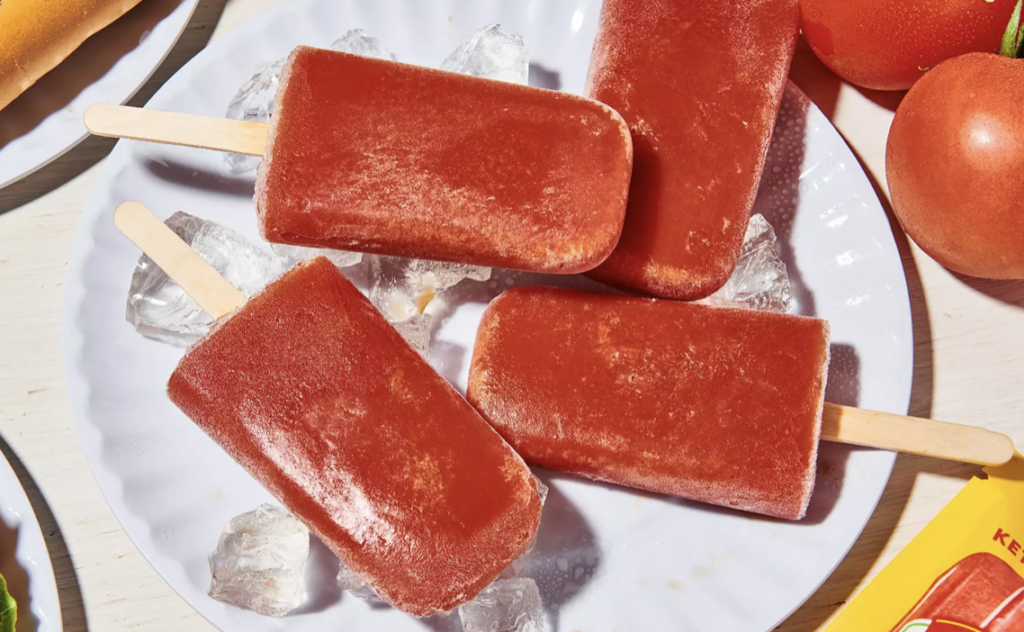 So how did French's create these ketchup ice pops? The condiment company decided to pair with a Canadian brand to create these mesmerizing popsicles. Happy Pops, a local popsicle brand, is known for its gluten-free and vegan treats. French's insistence on locally-grown tomatoes paired nicely with Happy Pops' food ideology, so the collaboration was a no-brainer. The ice pops are comprised of organic, Canadian-grown tomatoes and natural cane sugar. The popsicles mirror the savoriness of ketchup's tomato flavor but have the perfect sweetness many desire in a refreshing, cold treat.
French's and Happy Pops are delivering ketchup ice pops to bring summer joy to Canada and to do some philanthropic work. For each Frenchsicle given away, two meals will be donated to the Food Banks Canada. Raising awareness for the companies and their inventiveness wasn't the only outcome they wanted, but French's and Happy Pops wanted to give back to their country in a tangible way.
Trevor Squires, the country manager for McCormick & Company, which owns French's products, stated that the ketchup ice pops would help issue in summer for Canadians. "It's exciting to celebrate local food and flavor," Squires exclaimed, referring to the homegrown tomatoes inside the ketchup popsicles. He also expressed his excitement about collaborating on the popsicles with the local brand Happy Pops. Their extremely Canada focus venture from the food to the people makes for a prideful summer treat, and French's parent company is certainly ecstatic about the outcome.
If you live in Canada or are planning to visit the Northern country over the next few days, here's where you can find the ketchup ice pops. If you reside in Toronto, the pop-up will be located on 15 York Street (Maple Leaf Square) from 11 Am to the afternoon. If you missed today's giveaway, 12 W Park Lane in Leamington, Ontario, will have a tomato popsicle vendor tomorrow. For those on the west coast of Canada, the Vancouver locations have already administered their allotted share of ice pops.
Food brands have continuously conjured up some of the most surprising collaborations to promote their products. Though tomato-flavored popsicles aren't the most bizarre concoction, having a ketchup ice pop has definitely enticed condiment lovers nationwide. Hopefully, French's will have another extended popup so that more ketchup fans can taste-test the sweet and savory treat.