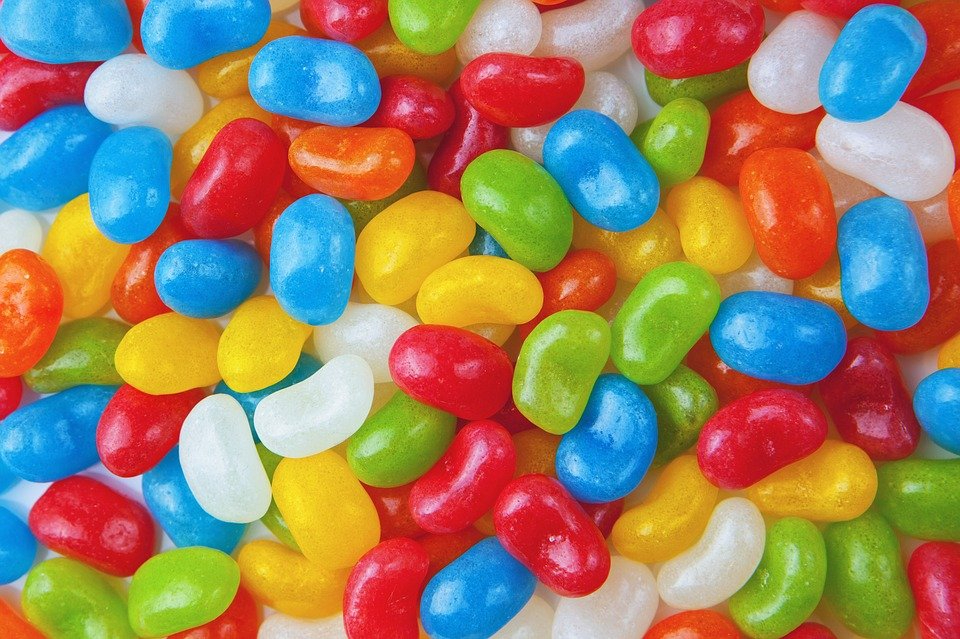 Harry Potter fans are more than familiar with the concept of jelly beans tasting like virtually anything imaginable. That's all thanks to J.K. Rowling thinking up Bertie Bott's Every Flavor Beans. Earwax flavor anyone? By the way, if you weren't aware you can actually buy Bertie Bott's Every Flavor Beans in the real world. That is if you're courageous enough. However, Food & Wine reported that there is now a new flavor of jelly beans that will give good old Bertie a run for their money. What is that flavor you ask? Well, you can now buy jelly beans that taste exactly like tacos.
The new taco jelly bean flavors were developed by the candy connoisseurs over at Brach's. They have labeled the new festive flavors Late Night Taco Truck Jelly beans. With these new jelly beans, you'll be able to tantalize your tastebuds with six different varieties that hail back to the staples of Mexican cuisine. Included in the late-night taco lineup are beans that are reminiscent of churros, horchata, margaritas, beef taco, guacamole, and salsa. Talk about mixing sweet with savory.
Brach's design team spared no expense with the packaging, either. With its glowing neon hues and clever "menu", it is humorously reminiscent of those devilishly alluring taco trucks that you just can't help but stop at. Every heard of $2 dollar Taco Tuesdays? Look it up and you won't be disappointed. In the meantime, take a look at a package job well done below.
If you're brave enough, or perhaps just a jelly bean-tasting fanatic, you're in luck. The Late Night Taco truck jelly beans were just made nationally available at Walgreens across the country. You'll be able to pick up a 12-ounce pack for $4.29. However, if you happen to fall in love with these taco-flavored jelly beans you might need to arm yourself with more than one pack. Brach's announced that these festive flavors were released as a part of their seasonal selection of Easter candy. Which means they will only be available for a limited amount of time. They are slated to disappear from shelves on April 18, 2022.
For those not ready to hop onto the taco-flavored jelly beans bandwagon, or perhaps not ready to think about Easter just yet, both McDonald's and Dunkin donuts have got you covered. They still have St. Patrick's Day on the brain. You can head over to McDonald's right now and treat yourself to one of their signature Shamrock Shakes. You'll enjoy the blissful combination of mint and vanilla mixed into an utterly indulgent shake. Or if you need a pick me up, grab one of Dunkin's new Shamrock Macchiato's.
Whether you are daring enough to try Brach's creative new jelly beans or want to play it on the safer side with a Shamrock Shake, it's clear that companies are certainly capitalizing on the public's propensity to want try to something new. Even Starbucks didn't want to be left in the dust. The coffee giant just unveiled its new dairy-free beverage. From candy to coffee and everything in between, at the very least you can always count on finding a new food to suit your fancy.